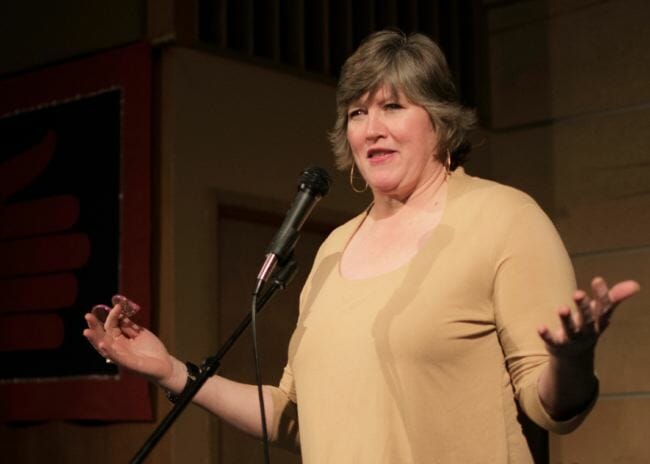 Douglas resident Sara Hannan has filed a letter of intent to run for Alaska House District 33.  That's the seat currently held by Democratic Rep. Sam Kito III.
District 33 includes Skagway, Haines, Klukwan, Gustavus, downtown Juneau and Douglas.
Hannan worked for Juneau Douglas High School for two decades. She retired from her job as a classroom teacher in 2016. She currently works for the education organization Southeast Regional Resource Center. She also volunteers with Mudrooms, Juneau's monthly storytelling event.
Hannan says she'll run as a Democrat.
In January, she emceed the 2018 Women's March on Juneau. Asked afterward what effect she hoped Juneau's march and others like it around the country would have, Hannan said she hoped the 2018 midterm election would "turn the tide" of current state and national politics.
"More women running for office," Hannan said. "More policies being human rights, justice issues-informed."
She told KHNS she's put her name in for appointments for state office in the past. But, this is her first time running for public office.
In 2014, Hannan was one of nine local Democrats who applied to fill former Rep. Beth Kerttula's seat. The seat ultimately went to Kito.
Kito has not yet announced whether he intends to run for re-election.
KTOO's Adelyn Baxter contributed to this report.