Early-rising Alaskans and night owls will be treated Wednesday morning to a celestial trifecta: a super blue blood moon.   
A super moon is when the moon will be at its closest to the Earth, making it appear bigger and brighter. 

 

It's also a blue moon because it's the second full moon of the month.
And it's a lunar eclipse, causing the moon to appear blood red for the same reason our sunsets look red. The Earth's atmosphere will scatter blue light and cast the moon in red, while also casting our planet's shadow on the moon. 

 
Omega Smith is the planetarium manager at University of Alaska Anchorage. She said it is the first super blue blood moon in about 150 years.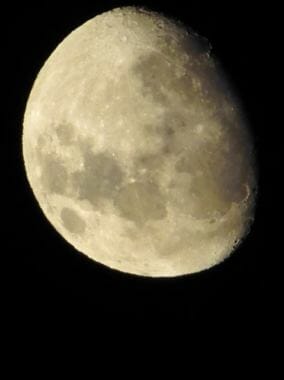 "It is a spectacular event but it is going on all night long, so it's not something that's one moment," Smith said. "For astro-photographers, you can go out and capture it as the shadow goes across the moon. And it makes some spectacular photos."
Full moons aren't normally great for stargazers, she said, because the light normally drowns out the stars.  
"But as the Earth kind of takes away the moon light, and kind of casts a shadow across the moon, you'll notice a lot of background stars easier to see because the lunar light's not drowning them out," Smith said. "It's really good to view stars and pull out your telescope and look at deep sky objects on a lunar eclipse as well."
The eclipse will begin about 2:45 a.m., peaking at about 4:30 a.m. to 5 a.m. It will end about 7 a.m.
The National Weather Service says that moon watchers in Anchorage will see partial cloud cover, with clouds lessening in the Palmer-Wasilla area. Nome to Fairbanks in the Interior will have clear skies.
The prospects of seeing the eclipse aren't great in Juneau and Southeast Alaska, meteorologist Brian Bezeneck said. 
"The northern half of the panhandle, which includes the city of Juneau and the surrounding area, there'll be a little bit better of a chance of seeing the lunar eclipse when it happens," Bezeneck said. "However, I'm thinking it's going to be fairly cloudy. There might be a few breaks that would allow you to view it."
Cooler temperatures may help with clearer skies. Temperatures will likely be in the lower teens.