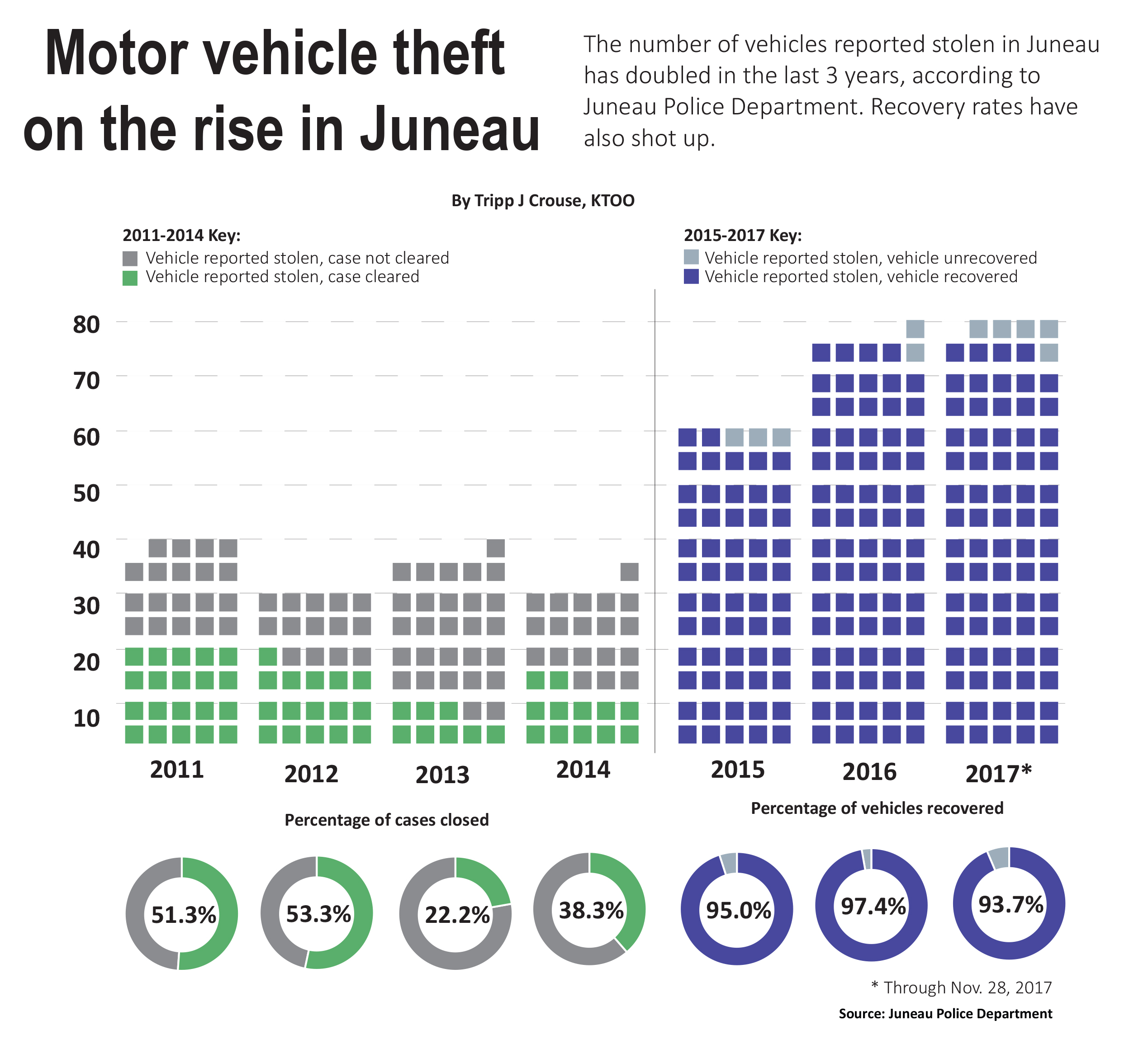 Juneau isn't on the road system, yet car thefts in the de facto island city are on the rise. In fact, 2017 has already surpassed the number of stolen motor vehicles reported in recent years, and more than doubled since 2014.
Adam Savage moved to Juneau this spring. Originally from Seattle, the 35-year-old appreciates Juneau's small-town vibe. Even getting his car stolen reminds him of how close his adopted community is.
"I thought that in a little community like this there wouldn't be a big theft problem, just because where are you going to take a car?" Savage said. "You can only go so far – there's only 50 miles of road."
After the brakes went bad in Savage's 1998 Dodge Avenger, he left it in a restaurant parking lot in the Mendenhall Valley.
"I just probably got complacent thinking that it's a small town that I could trust everybody in town," he said.
But when the parts came in a couple weeks later, the car was gone.
"I don't know what the actual statistics are. I thought I was the only car that probably ever got stolen in this little town," he said, laughing.
Savage reported the car stolen. And then a lucky break. The next day, Nov. 21, authorities said Angelo Lerma, 22, tried to register the Avenger at the Division of Motor Vehicles.
DMV employees notified the authorities. Lerma was arrested on an outstanding warrant stemming from DUI and reckless driving charges earlier this year.
But the car wasn't there. Savage called around and posted on the Juneau Community Concern Facebook group. The response overwhelmed him.
"Then all of a sudden I get a response of 200 people," he said. "It's really just kind of a close-knit. Everybody has everybody's back around here, which is a really cool thing."
Savage said a friend found his car and "stole it back."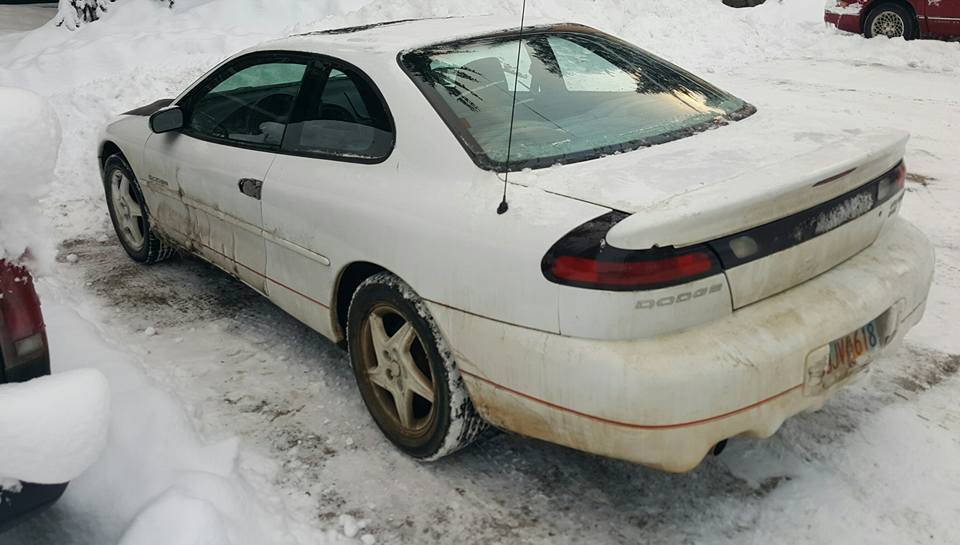 "From the outside it didn't look bad, just a spray-painted hood," Savage said, describing the car. "But then there were hypodermic needles in there. There were little bags for some sort of drugs all over the place. The headrest from the driver's side was gone. Somebody'd need a headrest that bad, you know, to steal a whole car for a headrest?"
The door handle was removed and the gas cap was missing, too. Someone tore up the trunk, and also tore the ignition lock out of the steering column, so the car could be started with a screwdriver.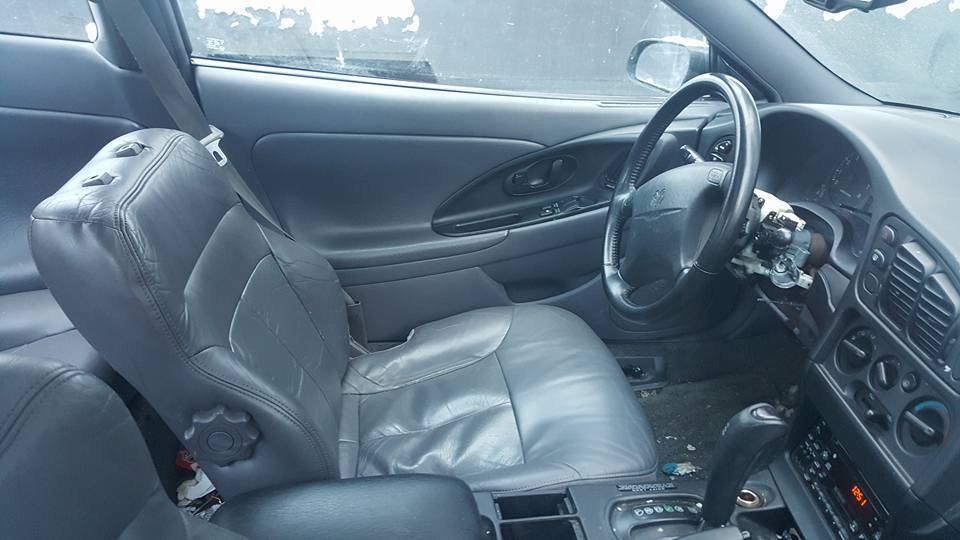 "Needless to say, my key didn't work when I got there," Savage said, laughing.
According to the Juneau Police Department, Savage's Avenger was one of about 79 vehicles reported stolen so far this year.
The Juneau Police Department reports all but five of the vehicles reported stolen this year have been recovered. It's likely to be at least the third year in a row that the department logs a recovery rate above 90 percent.
As for the Avenger, Savage would like to sell it. But with all of its problems, including the bad brakes, it's been a hard sell. He's had a couple of offers to take the car for free.