Lifelong Juneau resident Mary Alissia Parr is unable to walk because of spine damage.
She has been in physical therapy, she said sitting in a wheelchair in her Mendenhall Valley living room, but also takes prescribed OxyContin and Percocet for chronic pain management.
She's worried about new regulations restricting opioid prescriptions.
"It's a very tough situation. Yes, the drug abuse on the streets needs to stop, it's awful," she said. "But what happens to the other people. I don't have any answers for that yet. And I'm looking."
The Prescription Drug Monitoring Program, or PDMP, has been in Alaska since 2008.
While the monitoring program was originally voluntary, it became mandatory in July.
It's an online database, set up by the state.
Physicians, pharmacists or even veterinarians log the controlled substances, including opioids, they prescribe.
The program allows prescribers to check whether a patient is already receiving a prescription from another doctor, and discourages over-prescribing.
"The primary goal of the PDMP is to be a meaningful force to curb opioid misuse and addiction in the state."
The monitoring program informs doctors when patients ask for duplicate opioid prescriptions, said Sara Chambers, the deputy director of the Division of Corporations, Business and Professional Licensing.
"And that can be done through, at the front end, through providing medical personal with information to make decisions before prescribing," Chambers said. "The PDMP data can be used after the fact as information to help feed our health care experts in the state and make sure that they're aware of prescribing trends and practices. From the front end of prevention to the back end of analysis and treatment, the PDMP provides an excellent glimpse into how Alaska is utilizing opioid prescriptions."
The main purpose of the program is to be an educational resource, but Chambers said over-prescribers could face disciplinary action.
Juneau surgeon Dr. David Miller registered for the monitoring program once it became mandatory. He said trying to reduce over prescribing is worth the extra effort, but he worries it won't have the desired effect.
"I would like to see some numbers that this has an effect. If all you're doing is increasing work load for physicians, and you don't get the desired effect, that's always a possibility," he said. "I have a feeling that physicians that over prescribe narcotics are still going to continue to do that. But it's at least a step in the right direction to try to rein some of this practice in."
But the new regulations may be hurting patients who use prescribed opioids as a form of pain management, including Parr.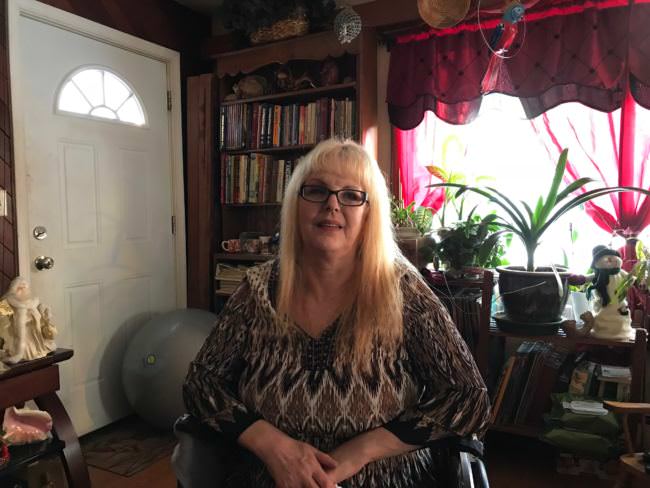 "They've helped me a great deal," she said. "They've made it so I can get up during the day and be mobile, whereas before I couldn't hardly move."
She understands the restrictions, but she's nervous about the effects.
"Yes, it has been abused greatly, by a lot of people," Parr said. "Unfortunately the people with chronic pain are getting caught in the middle of this."
Parr said she used to go to a pain management clinic in Juneau, but since it closed earlier this year, she's had trouble finding a doctor who will prescribe what she needs.
She believes it has to do with the changes in legislation.
"They're frightened to do this, and I understand, but what about the few of us that aren't abusing the medications and are following the programs, what happens to us?"
Chambers, who oversees the program, said there are provisions that allow for doctors to prescribe larger amounts, as long as it's appropriate treatment, and documented properly.
She said the program hasn't collected enough data to see if the changes are helping, but she hopes more data — due out this winter — will show the program is working.
For more information about opioid addiction and treatment visit the Alaska Department of Health and Social Services website.