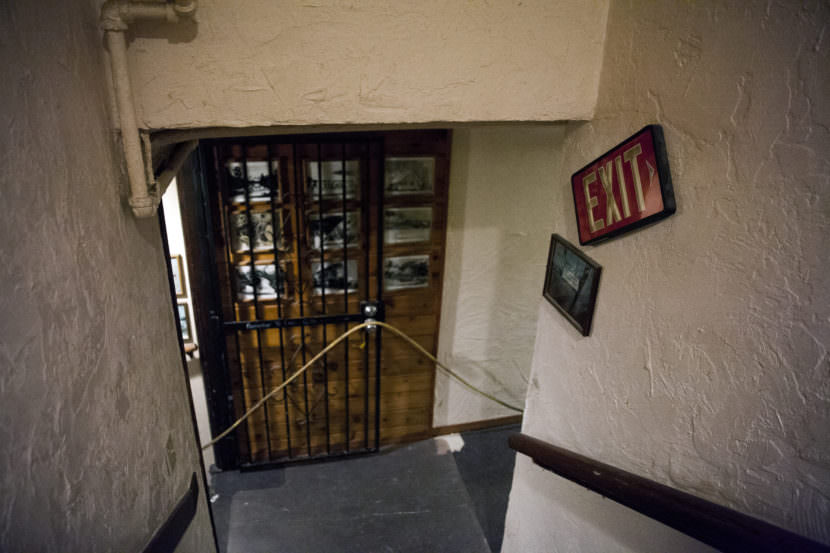 The owners of the derelict Bergmann Hotel say they intend to sell their downtown Juneau properties following a series of police raids and the FBI's arrest of the hotel's former manager on drug charges. The city condemned the 104-year-old tenement in March displacing about 50 tenants.
City code enforcement officers documented widespread problems with the plumbing and heating system as well as fire code violations that led to the 46-room hotel being boarded up.
The property is owned by Kathleen Barrett through a limited liability corporation called Breffni Place Properties.
"The closure presented us with an opportunity to have the building vacant and do some necessary repairs," David D'Amato, the LLC's representative, told KTOO on Monday. "Once the repairs were done, it seemed to make very little sense to open it up to the broader, low-income community that didn't really allow us to get much of the work done that we wanted to get done. We're going to fix it up to the extend that it'd be attractive to a buyer and let it go."
Also being sold is a 0.11-acre vacant lot on Harris Street and a pair of cottages dating back to 1920. The two-unit property on Fourth Street was the site of a raid by Juneau police in August.
The FBI arrested former Bergmann Hotel manager Charles Cotten Jr. last week following his indictment by a federal grand jury. He's accused of distributing methamphetamine following the hotel's closure.
D'Amato said the asking price for the properties hasn't been decided.
He added that the properties will be initially offered for sale by owner.
The Bergmann has been listed on the National Register of Historic Places since 1977.