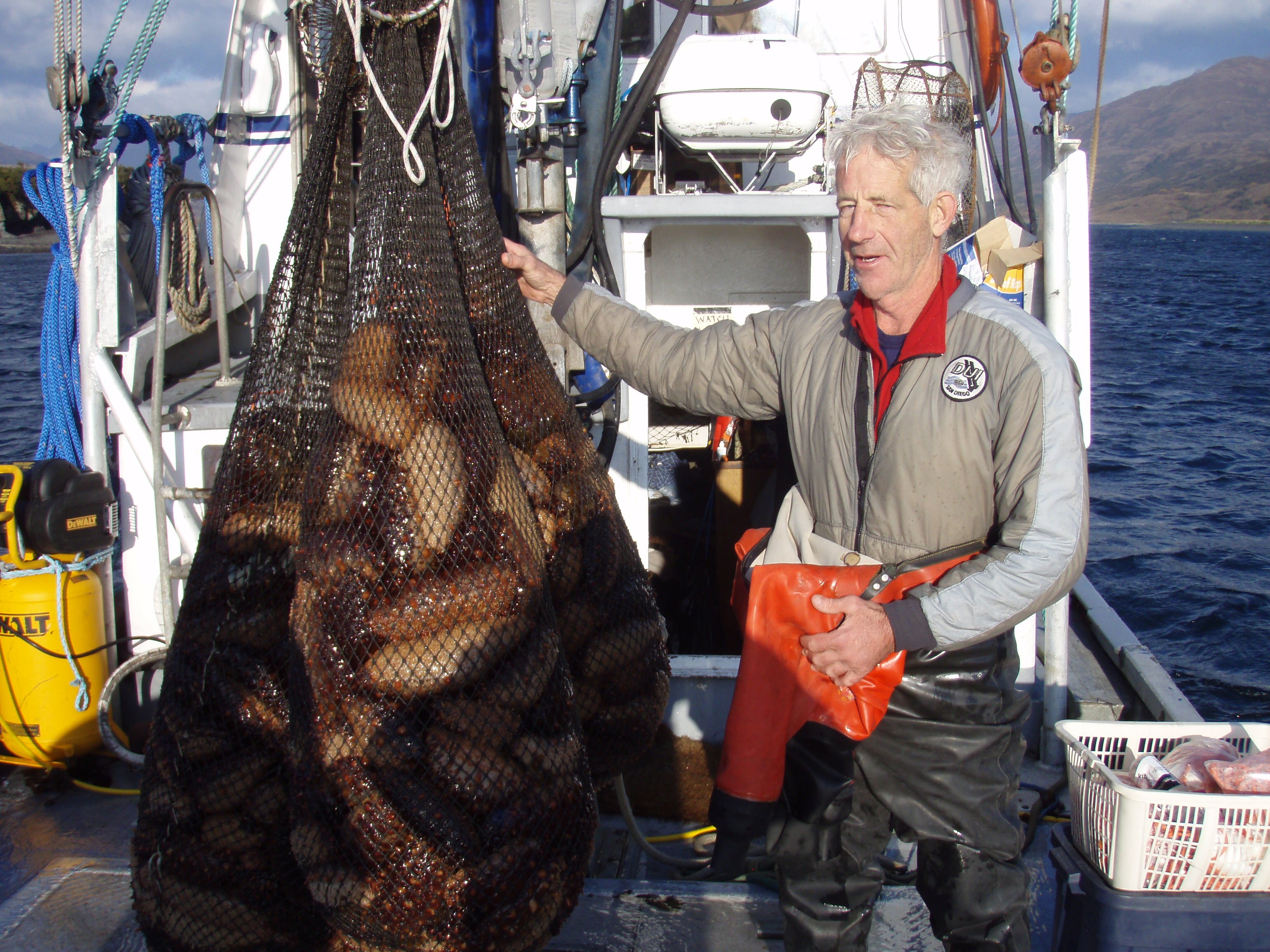 About 20 or 22 people dove for red sea cucumbers during the first 48 hours of one of Kodiak's smaller fisheries that opened last week.
Diver Reuben Ivanoff holds up a bag of cooked sea cucumbers. They're spiky, brownish, and long like slugs.
He and the crew, some of who are his family members, are hanging out on board their vessel, the New Dawn.
They're biding their time before they can set off for the next period.
They and the other Kodiak divers will come to an agreement on when that opening will happen. They need to decide whether it's safe.
Ivanoff said the weather was rough during the first opening too, and the New Dawn had participated despite some reservations.
"We had to. One guy goes, everybody goes. It's not like 51 percent. It has to be unanimous."
Sea cucumbers sell for high prices on the Asian market and are valued for more than taste.
According to some, they have cancer fighting properties and could boost fertility, among their other possible benefits.
It's common for people overseas to buy dried sea cucumber, according to one diver. Sometimes as a base for soup.
But as for the experience of eating one fresh, crew member Vasilli Kalashnikov compares it with mushrooms.
"A little bit close with the texture, but not with the taste."
Another diver in the harbor, Mark Blakeslee said sea cucumber is good as fritters or cooked up in butter and garlic like clams.
"Or you can slice the whole thing including the meat, the skin, and put wasabi on it and then chew on that fresh, and it's kind of like chewing on rubber bands with wasabi on it."
He says that's how his Japanese crew member once prepared it.
Blakeslee went diving during the first opening this year.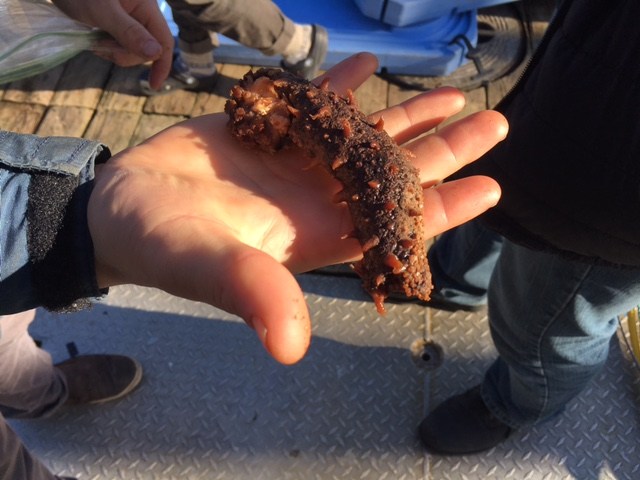 He said divers hope to find large numbers of sea cucumbers in one place so they can scoop up more of them at once.
"Most boats have some kind of a drop camera. So you can go and look with your camera. They like to hide, so they're hard to find with the camera even if they're there, but if you see one or two, that means that there's gonna be a lot probably."
Blakeslee said the sea cucumbers often gather about 50 feet below the ocean surface.
"If you're above 33 feet, you can dive all day as long as you want. And if you dip a little bit below that and then work shallow again, you can dive all day just kinda watching your nitrogen saturation so you don't get decompression sickness when you get out."
Diving can be dangerous.
"I think some people have had their air hose wrapped up in the propeller of a boat and dragged in and just panic. I don't think anybody's been cut up by a boat propeller, but it snagged or the air hose kinks. I wear a bailout bottle, a little tiny scuba tank on my back, so if the air from the compressor quits then I can just turn a valve and I unhook from the hose."
It's also a fairly brief fishery compared with some.
According to Alaska Department of Fish and Game area management biologist Nathaniel Nichols, the fishery could continue through the winter, but they usually reach their goal harvest level within the first few periods.
This year the goal is 120,000 pounds, Nichols said, and the first fishery period lasted 48 hours.
"We took about 47,000 pounds total. It's a little less than we were expecting, but the weather conditions weren't great for that first period, so I think that's what the difference is there."
Nichols said, taking the blustery weather into consideration, the next period begins Wednesday.