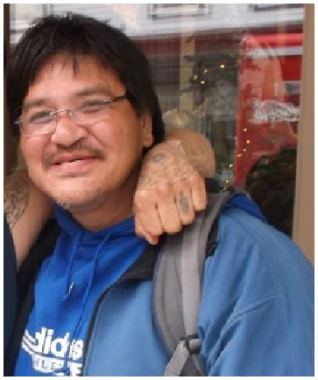 Juneau police are looking for a suspect in a fatal assault at the Downtown Transit Center.
According to a Juneau Police Department news release, the alleged assault happened the afternoon of June 30. The victim was 56-year-old Aaron G. Monette of Juneau. He was transported to Bartlett Regional Hospital by ambulance and later medevaced to Harborview Medical Center in Seattle. He was pronounced dead July 4.
His family has been notified.
Authorities received a 911 call reporting a man had kicked another person in the head outside of the Downtown Transit Center. The initial officers on the scene reported that the suspect fled before they arrived and the unconscious victim was on the ground. Two officers provided care for the victim while others canvassed the area.
Police suspect David V. Evenson, 51, of Juneau. The department's daily bulletin reports that a different 51-year-old male reported the assault.
Anyone with information regarding Evenson's location is encouraged to call JPD at 586-0600 or make an anonymous report online at juneaucrimeline.com.