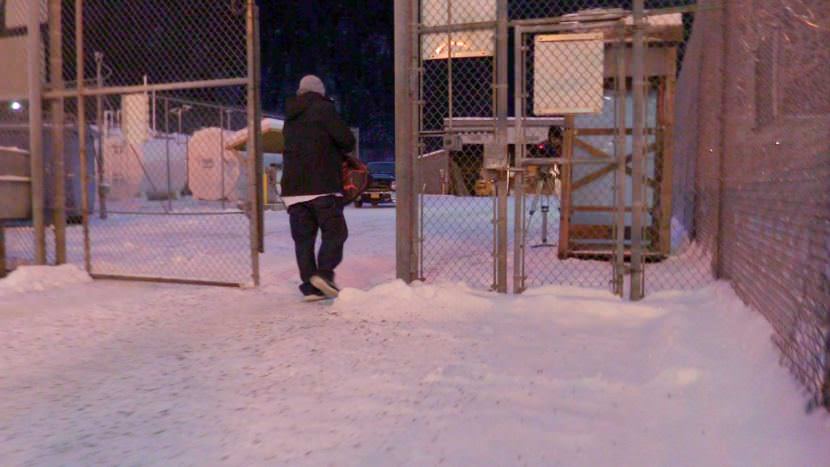 What does re-entry mean? It refers to how someone who is incarcerated re-enters a community.
When a person gets out of prison, re-entering a community can be intimidating, difficult and scary. Statistically, one out of three will return to jail within three years. Creating a plan before leaving prison and following through with it can be a deciding factor for staying out.
Addiction, prison, and re-entry are all trials I've faced, as have these three people who agreed to share their stories.
Before getting out, inmates start planning for their release. It might include step-by-step programs, some required and some optional, intended to help to be successful in a community.
Ex-felon Edward Hanson said he's been in once, and thinks he knows what's kept him out.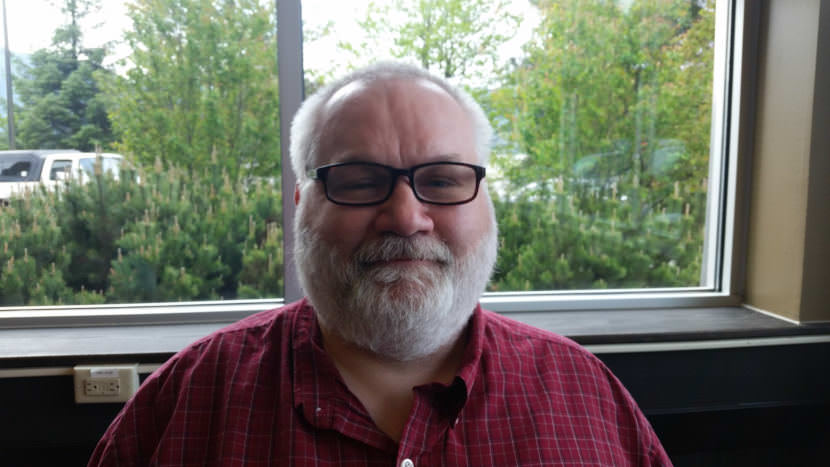 "What really helped me, I don't think I would've stayed out of jail if I wouldn't have had a good support system from my folks, job-wise," Hanson said. "Some people don't have that and that's, you know, I really believe it's important to have that support system. Some people don't have that."
He said he had a clean record and was put into minimal custody.
"My dad had a business, so I went right to work soon as I was able to work. And I worked there the whole time I was at the halfway house."
But what if you don't have that personal support?
Meet Shaun Stewart. He's in his early 40s, and had been in and out of prison since he was 13 years old.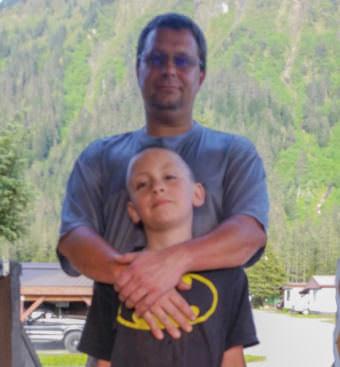 "My family had cut me off, they had had enough. That was the big eye opener for me. I never felt so alone in my life. … 13 years over the last 20, I was alone for the first time. I didn't want to be alone anymore," Stewart said. "So I made some decisions to take some steps to make things better."
He decided to make a change from within the corrections system, opting into a six-month therapeutic treatment program. There's regimented chores, counseling, group therapy, and intense, positive verbal confrontations from other inmates who have been in the program longer.
Stewart said it was grueling.
"Finishing the program, (I) had an opportunity to go to the halfway house. Show up at the halfway house, again there was more treatment involved, there was after care, there was cognitive thinking class, one-on-ones. It was beneficial, I wouldn't be where I am today without those classes — six years and a month of sobriety."
Dani Cashen was in and out of jail for addiction, petty theft, and probation violations. About 6 months into a long sentence that began in 2010, she said she woke up.
"I've gotta be done, I've got to change my life," she recalls thinking. "Getting up there in age. Enough is enough. I have a beautiful husband, a beautiful family, a beautiful home that I almost lost over this last charge. I got a big sentence and I knew that it was just time to be done."
Cashen also opted into the corrections system's residential treatment program.
"And that was when my real plan – I had to make a plan of action, what I was gonna do when I was gonna walk out those doors."
Without a plan, she said it would have been easy to fall back into bad habits. Instead, she got into transitional housing, had an ankle monitor, and got a job.
"For the first time in my life, I knew where I wanted to go, and what I wanted to do," she said.
These three former inmates all had different experiences, but all have similar takeaways for others re-entering society.
"You want to be done. No one can make you be done. You have to be done," Cashen said.
"Anything you can use as a tool that helps you, that keeps you on the right track," Hanson said. "Don't be afraid to ask for help because there's a lot of people out there that want to help you.
"I've built a life. I'm happy with a life that keeps me from wanting to go to my old life," said Stewart. "Idle hands are the devil's playground. If I can keep working, and I feel like I keep making steps in the right direction … change is possible."
So re-entering back into a community from incarceration for these felons is an everyday work in progress. Edward Hanson works at Fred Meyer and takes care of his 70-year-young mom. Dani Cashen is still on parole and is starting her own cleaning business. And Shaun Stewart is also on parole, currently working at a local construction company. He recently received 70 percent custody of his 8-year-old son.
They're doing well and living life on life's terms, like normal people.
This story is part of an ongoing project on re-entry and recidivism. 360 North is also producing a television documentary on the topic slated to debut June 23.