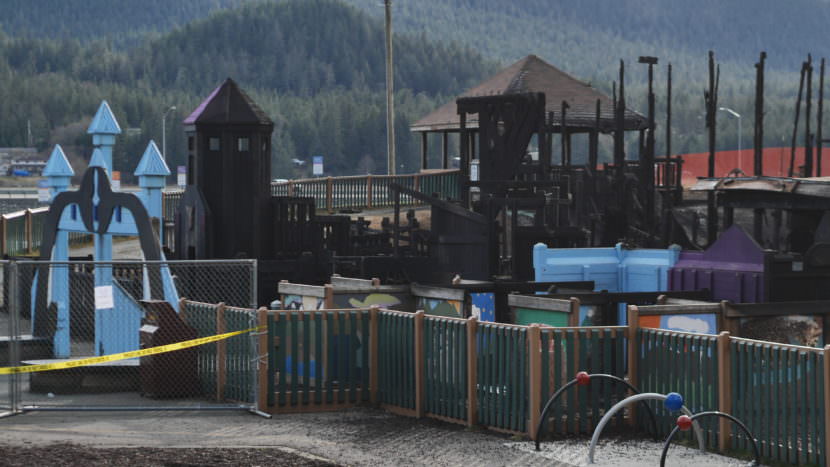 Fundraising efforts continue to rebuild the Twin Lakes playground destroyed by arson last week.
The city-owned playground was insured but has a $100,000 deductible that needs to be met to fund reconstruction of the popular playground.
A community meeting on Tuesday was well attended and the city continues to receive suggestions on how the reconstruction should proceed.
Project Playground meeting moved to larger space in Centennnial Hall. People filing in, including multiple CBJ Assembly members. #Juneau pic.twitter.com/vTBhDXeDxI

— Alex McCarthy (@akmccarthy) May 3, 2017
The Juneau Community Foundation reported that through Tuesday, more than $12,800 had been raised.
The oil giant BP has announced a $25,000 matching grant. Even so, that leaves more than $60,000 that needs to be raised to meet the deductible.
Authorities say two teenagers were arrested and admitted to intentionally setting the fire.
Donations are being managed by the Juneau Community Foundation, which is accepting checks and credit card payments on its website.
Editors' Note: The Juneau Community Foundation has provided grants to 360 North for Gavel Alaska and maintains the KTOO Legacy Foundation fund.