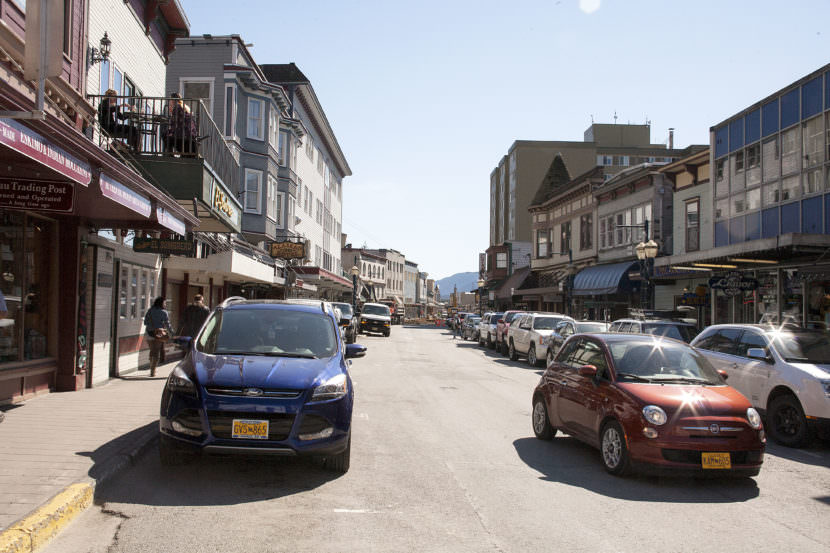 A street in Juneau is a popular locale for residents and tourists alike. South Franklin Street particularly is home to several bars, shops and a rich history.
For many, Franklin is iconic. But where the street gets its name is a bit of a mystery that one resident asked us to look into.
"I walk up and down it every day," said Allison Eddins, who moved to Juneau 2½ years ago and works as a city planner. "It's the heart of the historic district." 
"I feel like I know a fair amount about Juneau's history," Eddins said, "but where some of these streets got their names has always been a little bit of a mystery to me. So, I decided it would be a good question to pose to you guys, specifically about Franklin Street," she said.
We asked Jody DeBruyne, curator of collections and exhibits for the Juneau-Douglas City Museum.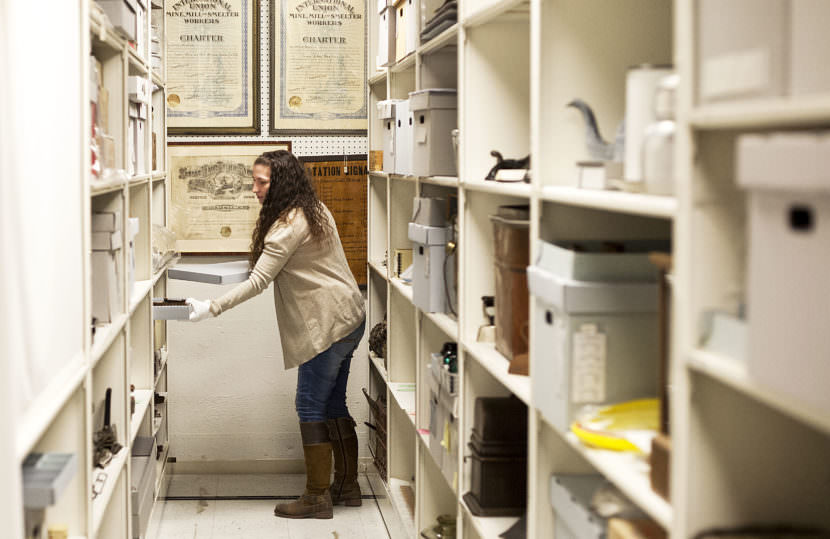 "Franklin Street was named after Howard Franklin," DeBruyne said, consulting The Centennial Gazetteer's "A Guide to Juneau Alaska Place Names." "He was a chairman of a committee appointed at the miners meeting on March 21, 1881, to lay out the city's streets and lots."


Curious Juneau stars you and your questions. Every episode we help you find an answer. Catch up on past episodes, or ask your own question on the Curious Juneau page.
Listen to the podcast version here:
Franklin first appears in Juneau records on Feb. 24, 1881, when he and five other men staked a group of placer claims on Specimen Gulch in the Gold Creek Valley.
Franklin the man came to Juneau from British Columbia, and engaged in mining in the Silverbow Basin for several years.
According to Robert DeArmond's book "The Founding of Juneau," J.M. Cooper and Frank McMahon also were named to the committee. That committee laid out Main, Seward and Franklin streets, the cross streets and established the blocks at 200 square feet.
The Franklin Street name first appeared in local records on April 4, 1881.
"He later went to the Interior and he was reported to have been the first man to discover gold in the Fortymile country, where the Franklin Gulch is also named after him."
It's a mystery why Franklin's name was chosen for one of the streets, and not one of the other men.
DeBruyne says the downtown Juneau then would have looked vastly different from today: Front and Franklin streets bordered the waterfront. Today that area has been filled in and built upon.
But in 1881, one property owner almost derailed the committee's plan for plotting out downtown Juneau.
"When they were looking at lots and things, a man named N.A. Fuller's lot was squarely what was to become Franklin Street at its present intersection with Front Street and refused to vacate," DeBruyne read from DeArmond's book. "As a result that portion of Franklin was not cut through to the waterfront until the mid-1890s, the last five lots were along what is now South Franklin."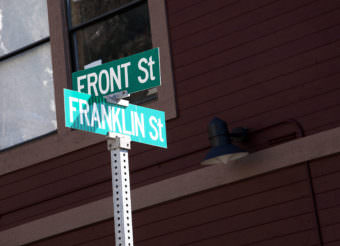 Franklin almost ended at Front Street. Because of one guy.
"So it wasn't until a few years after Franklin Street got named that it actually reached all the way down to the waterfront, because somebody refused to give up his spot," DeBruyne said.
According to The State of Alaska Guide, Fuller was from Sitka, and in spring 1880, he urged Joe Juneau and Richard Harris to investigate a prospect around what's now known as Gold Creek.
Those miners, of course, went on to found Harrisburg, which was later renamed Juneau.
Franklin Street's past is just as storied.
"It was the prostitution district. I think probably most people know that but it's one of those kind of fun facts," DeBruyne said. "Right there where the cruise ships dock and we greet people with jewelry stories today was a different kind of greeting back in the day."
According to the Dawson Daily News, Franklin died of heart failure in 1904. He was 65. Franklin was buried in Dawson, Yukon.
Two buildings along South Franklin Street are on the National Register of Historic Places: the Alaskan Hotel and the Alaska Steam Laundry building.
Who was Calhoun Avenue named for?
Our next question takes us about a half-mile northwest, up the hill. Another question-asker pondered the origins of another somewhat famous street: Calhoun Avenue.
He wanted to know if the street was named after John C. Calhoun, the statesman and political theorist in the early 1800s.
Juneau's Calhoun Avenue is named after a different Calhoun altogether.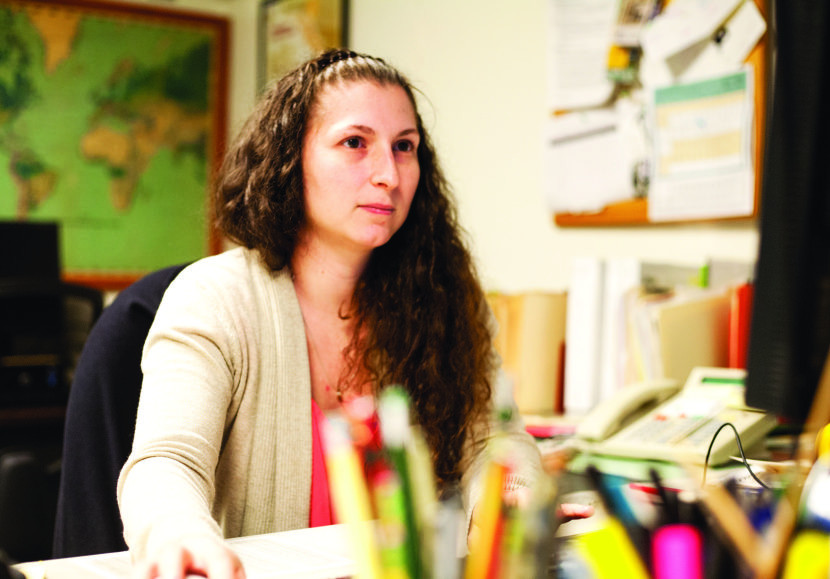 DeBruyne helped me dig into that street's history.
The road was a narrow cart track carved out of the steep western slope of Bonanza Ridge, according to a 1988 article by Robert DeArmond on Juneau Public Libraries website. It gave early residents easy access to the Evergreen Cemetery.
"It was renamed for Mary V. Calhoun, an early resident of the area," she said. "Her and her husband, John, arrived in Juneau from Wisconsin in 1888, and they established a dairy that was on Calhoun Avenue, right around where the governor's mansion is."
Their cows grazed along Gold Creek, the south bank of which was sometimes-called Calhoun Flats.
"They were there until they moved south in 1902 and sold their dairy," she said. "There's not much that I could find on either Mary or John, but one of the references that I found said that she was so well liked that they renamed the street for her."
John died in Seattle in 1906. Mary died in Nanaimo, British Columbia, in 1912.