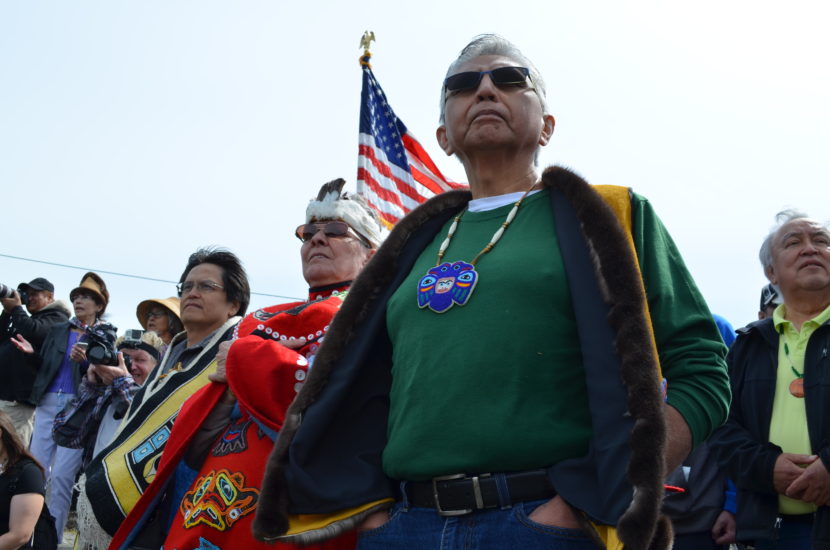 A "Moment in AFN History" celebrates the 50th anniversary of the Alaska Federation of Natives.
Alaska Natives have owned and occupied our homelands since time immemorial. AFN was formed to deal with Native lands being taken.

The United States gave little attention to Native rights when it bought Alaska from Russia in 1867. No one cared about Native rights as fishing, mining, and logging started, and as military bases were being built.

Congress made Alaska a state in 1958. It said the state could select 100 million acres of land. Some of the land the state wanted was right under Native homes and villages.

"Our leaders had a very strong belief and conviction that this is ours," said Edward Itta, former mayor of the North Slope Borough.

Natives organized. The president of Tlingit and Haida Central Council, John Borbridge, attended the first AFN meeting, as well as William Paul, Sr., President Emeritus of the Alaska Native Brotherhood. 400 people with 17 Native organizations met in 1966 in Anchorage to talk about protecting their land rights. That was the start of the Alaska Federation of Natives, and of a land claims settlement.