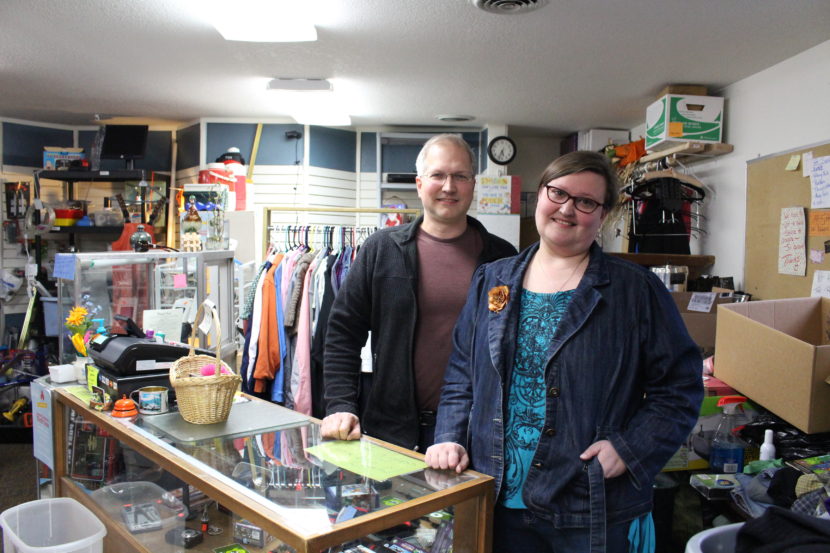 A pay increase should be a happy event in a person's life, but for some it can evoke fear. That's because more money earned could mean less money overall when public assistance programs get cut off.
Rebecca and her husband Mark Dundore own Juneau Treasures Thrift Store. A place that's filled to the brim with eclectic used items. Their shop is doing well. So well they're opening a second location that will sell mostly secondhand furniture. But in the course of running their business, they've run into some issues with staffing.
They have three employees right now, who make between $10 and $12 an hour. That's more than Alaska's minimum wage.
But when they've offered pay increases or more hours, they didn't get the response they expected. One employee was worried she would lose her public assistance.
"We wanted her to work almost full time, and she couldn't do it because she has six children, and they're on food stamps," Rebecca said. "We wouldn't be able to give enough to get her off the food stamps support entirely, and she wasn't able to take anymore 'cause she was afraid she would lose the food stamps."
Rebecca says it was an awkward situation. They've even had employees volunteer to work for free, so as not to make too much money and wind up going over.
"That's a really serious concern for a lot of people around here," Rebecca said.
Per capita, Alaska has the most households on public assistance in the nation. That's according to statistics from the U.S. Census Bureau.
Anna Schetky and her husband live in one of those households. Anna works for Rebecca at Juneau Treasures. She decided to transition to the part-time job after learning of her pregnancy. Before she worked in a stressful environment with at-risk kids, and she hoped the move would be good for her and the baby.
But it meant losing the family's insurance. So she signed up for Denali KidCare, a Medicaid program.
"Due to the major drop in income, we also were trying to get on WIC," Schetky said.
That's food and nutrition assistance for women, infants and children.
"All of those things were kind of looming over us. And we had to sit down and start crunching some numbers," Schetky said.
She says with that first WIC voucher, she was able to stock up on perishable items, milk and some veggies. It helped supplement what they got at the food bank.
When she first started at Juneau Treasures, she was making about $10 an hour.
"All of a sudden they're like, 'Hey, you're doing a great job, we want to offer you more hours and more pay,' and I just kind of looked at them and I was like, 'I don't know if I can do this,'" Schetky said. "I had to sit down again and start crunching pennies basically, to see if we could still keep these benefits to see if we could make enough money to survive."
She says the WIC office advised she would be on the cusp of making too much. To be eligible, she couldn't make more than about $3,800. Her gross household income would be about $4,000 a month. So she decided to drop WIC.
"For right now we've had to find our little groove and not really swerve one way or the other because we want our baby to be covered," Schetky said.
She is still covered by Denali KidCare. The income limit for that is $400 higher.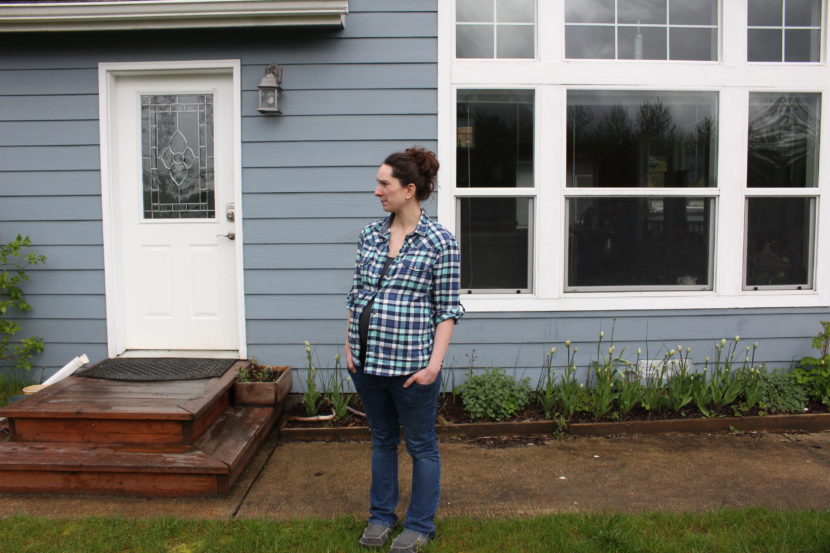 A WIC representative thought Schetky might still qualify. Being eligible for one might automatically qualify her for the other. But for the past few months, she's bee paying for the expense out-of-pocket. She wants to grow a garden to help offset some of the cost.
Rebecca and her husband Mark Dundore say they make enough to keep the doors open at Juneau Treasures but not enough to pay more than $12 an hour.
"I think to bridge that gap, we'd have to pay almost $15 or $16 an hour. It's a small business, with all the other taxes and fees and stuff, we just can't do that right now," Mark said.
One of the solutions they've come up with is having a bunch of part-time employees, but they realize there's no easy fix. The problem isn't as simple as having employees who don't want to work.
"I would say that's probably the exception." Rebecca said. "Everybody we've encountered anyway has just worked really hard and been energetic and we've really appreciated that."
For now, they might have to show that appreciation in a weird way: by offering their employees less.
Funding for Chasing the Dream is provided by the JPB Foundation and the Ford Foundation. It's part of an ongoing series about poverty and opportunity in America.