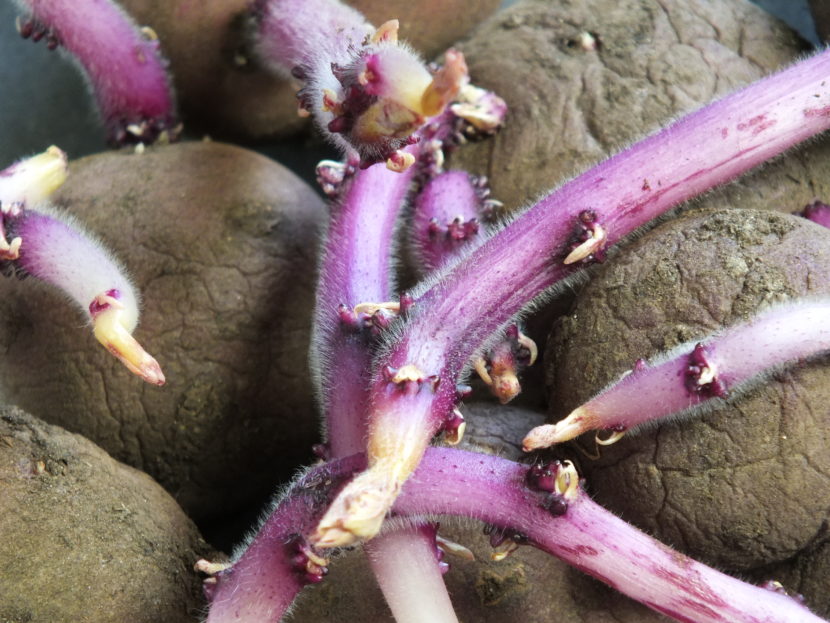 Master Gardener Ed Buyarski presents his annual list of helpful hints for those planting potatoes.
He recommends avoiding disease build-up by rotating crops. For example, use a different planter or bed for potatoes this season to avoid perpetuating any potato scab disease from last year.
Use whole seed potatoes that are about the size of a pingpong ball or a hen's egg. Bigger potatoes can be sliced up so they have at least one eye for each piece.
Dig a trench about 6 to 8 inches deep and move the extra soil to the sides. Sprinkle a little fertilizer into the bottom of the trench and place each seed potato about a foot apart with the eye or sprout facing up. Just barely cover the seed potatoes with soil, and then cover with clear plastic to warm up the planting bed.
Buyarski recommends hilling your potatoes twice during the spring.
"When the potatoes get to be about 3 inches tall or so, then it's time bring some of the soil from the sides and start filling them back in," Buyarski said. "That's the hilling process for the potatoes."