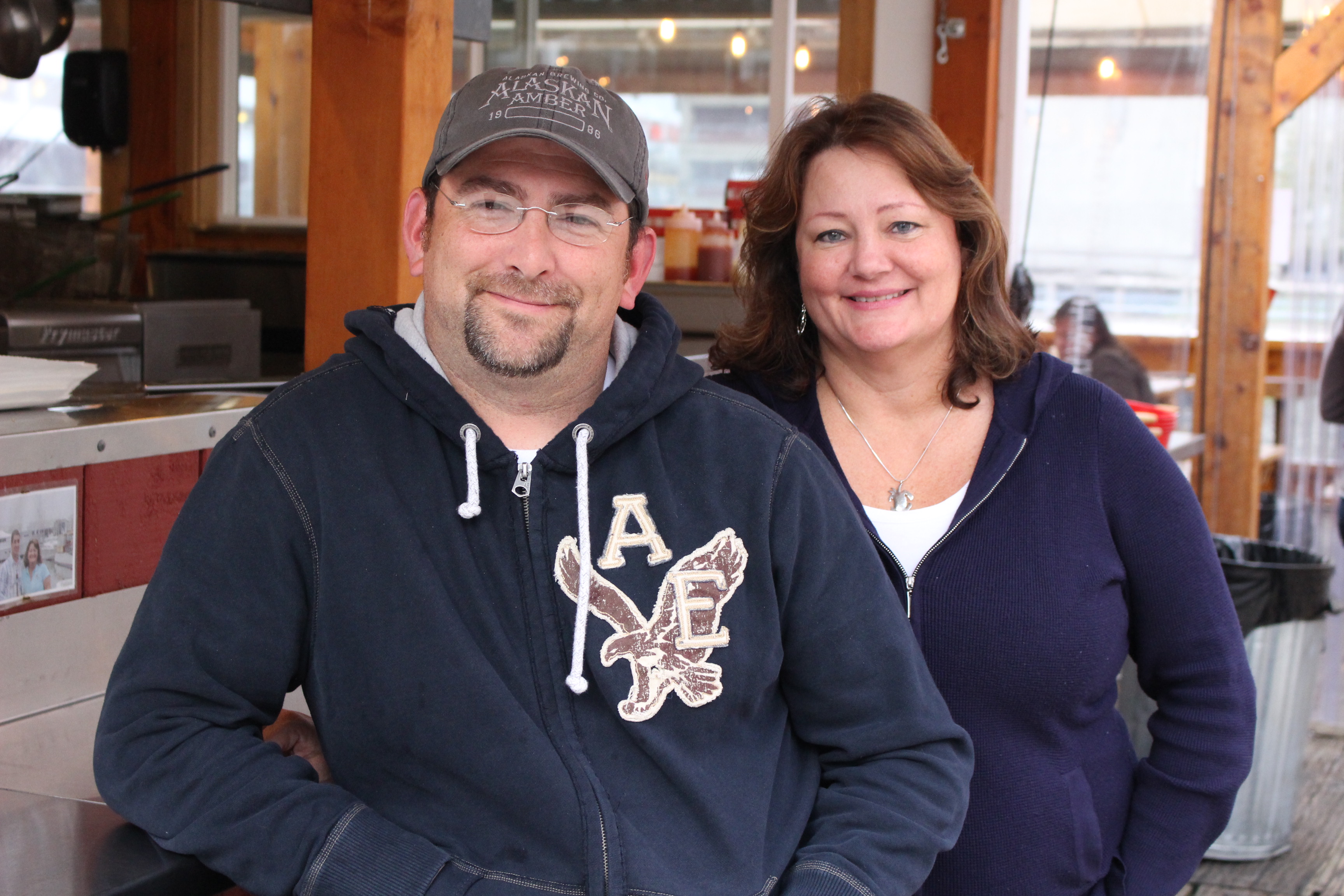 One of  Juneau's restaurant empires is continuing to expand, now with another downtown location, a Lemon Creek seafood processor and even a possible foray into marijuana.
When the Goldbelt Hotel was sold, the new owners didn't want to take over the restaurant. So they approached seasoned restaurateurs Tracy LaBarge and David McGivney.
The interior of Coho's Bar and Grill has been completely gutted, and along with the changes, a fresh identity: McGivney's.
"It's the name nobody can pronounce," Tracy LaBarge says with a laugh. "It's Dave's last name."
If it sounds familiar, it's because there's already a McGivney's in the valley. That location will remain open and the downtown branch will boast more of what those customers love: sports memorabilia and TVs to watch the game.
"The good part for the downtown location is its bigger space," said Dave McGivney. "One of the things we tend to hear continuously since we opened the valley location is there's just not enough room, space-wise. So it's actually triple the size."
Back when Floyd Mayweather boxed Manny Pacquiao in the fight of the century, the valley McGivney's screened the match for 50 bucks a head and sold out. With a bigger location, the pub can host more events and it might fill a gap. Major League Soccer used to be shown at Silverbow but the bakery recently sold and it's unclear if it'll continue with the tradition. McGivney's, however, has plans to screen the sport.
"I played soccer for 10 years when I was younger,"McGivney said. "Our slogan is 'Every game. Every day.' And I try to hold true to that and if anybody ever comes in our location, McGivney's Sports Bar and Grill, that game will be on."
The business partners say the food will feature an embellished McGivney's menu with staples, like poutine and short ribs.
"Shepherd's pie is going to be there. Some of the old traditions. Burgers. Our gyros. But there will be more." he said.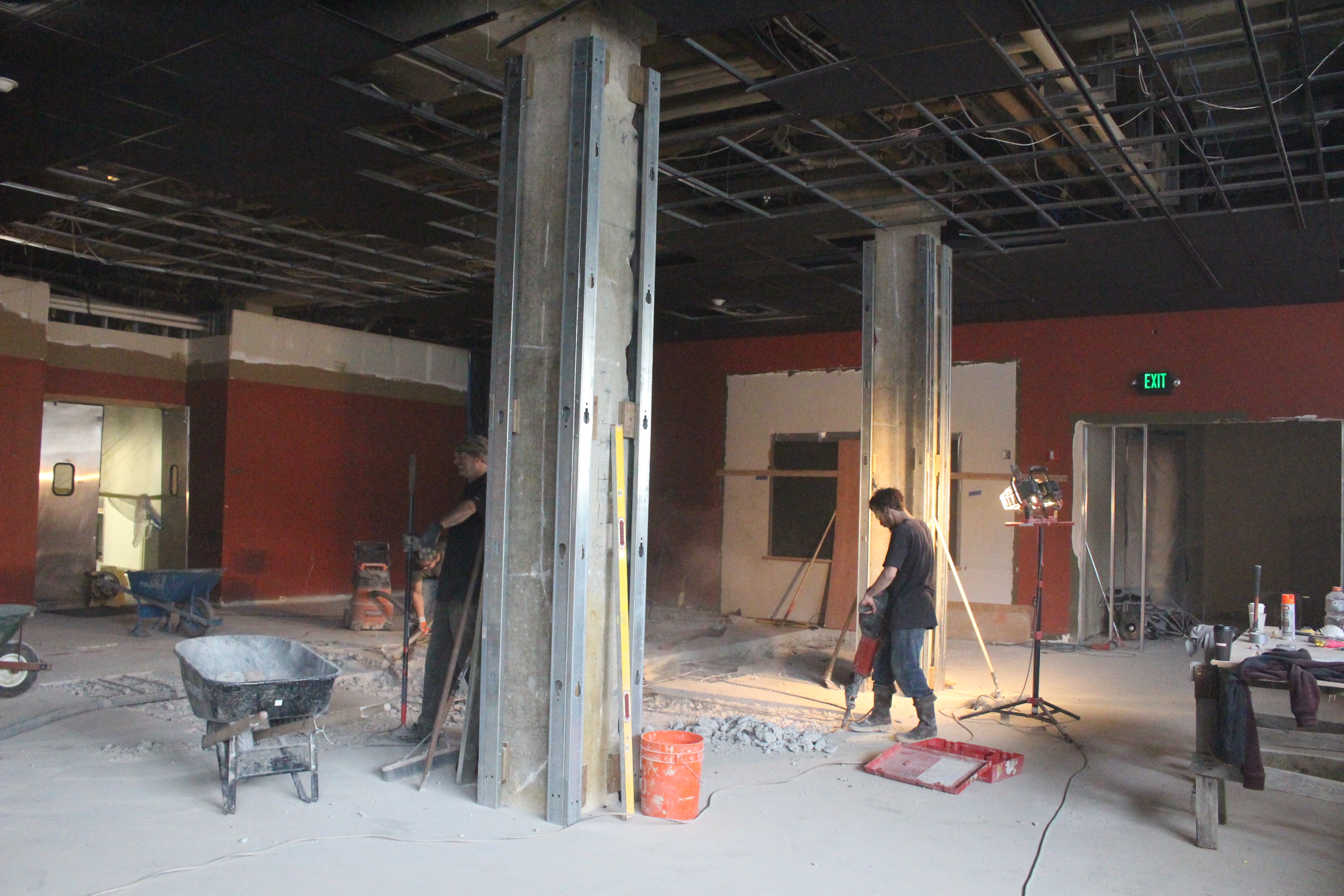 They're tight-lipped about what else they'll be serving. The menu is being finalized and they might have increased ingredient options.
The pair recently purchased a fish processor, Horst Seafood. Plans are in the works to supply their other restaurant, Salt, with hard-to-find items.
"We will look into more exotic seafood, like sea cucumbers, geoduck and herring roe," he said. "Different things that our chef Lionel likes to experiment with. Plus, we have some other products we want to try."
Between their string of restaurants, McGivney and LaBarge will employ about 160 people. They credit their success to taking calculated risks, a skill they're interested in adapting for another growing industry in Alaska: marijuana.
"You know at the end of the day, business is business. In regards to what product you're selling, it doesn't really matter," he said.
For now, that product is a sports pub.
LaBarge and McGivney acknowledge other Juneau restaurant owners are doing the same: opening multiple locations and building their own empires.
"I mean, there's always a friendly competition, I think, but that's never been what we're about," LaBarge said. "I think there's room for everyone. I think there's a lot in this community to offer and I'd like to see more businesses come out. Not just restaurants but other types of business because I think it brings more people out in the end."
McGivney's Sports Bar and Grill is expected to open in the Goldbelt Hotel sometime in November.