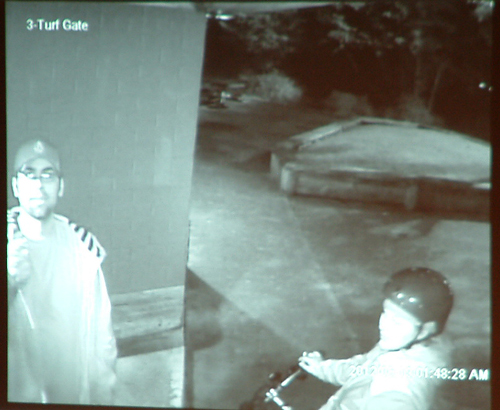 The third and final defendant implicated in the Adair-Kennedy Memorial Park arson case was sentenced in Juneau Superior Court on Thursday, two and half years after the vandalism delayed taxpayer-funded efforts to replace the field's artificial turf.
Ryan Martin received a three year suspended imposition of sentence and 180 days in jail as a special condition of the sentence.
Now 26 years old, Martin was one of three people accused of jumping the fence at Adair-Kennedy in June 2012 and setting fire to turf laying supplies and equipment. Charges of felony arson and misdemeanor criminal trespass and furnishing alcohol to a minor were dismissed in September when Martin changed his plea to a felony criminal mischief charge.
Co-defendant Dillon West pled guilty to a misdemeanor charge of criminal mischief and was ordered to serve 90 days in jail with 80 days suspended. He was ordered to pay restitution and write a letter of apology, and he was allowed to do 80 hours of community work service in lieu of jail time.
Co-defendant Ashley Johnston went to trial and was convicted on felony criminal mischief and misdemeanor criminal trespass charges. Her 150 day sentence that included a three year suspended imposition of sentence is currently stayed or on hold pending appeal.
Martin did not say anything during Thursday's sentencing except a single "No, sir" when the judge asked if he had any last words before imposing sentence.
Martin's defense attorney Jim Corrigan said a felony conviction on his record would prevent him from returning to the military or becoming a teacher. Corrigan said Martin voluntarily wrote an open letter of apology to the people of Juneau. Corrigan said Martin wasn't compelled or ordered to do it.
"I humbly seek your forgiveness for my actions which resulted in property damage at Adair-Kennedy Memorial Park on June 19, 2012," said Corrigan on behalf of Martin.
"I regret my ill-advised and insensitive behavior. I regret the impact on the residents of Juneau as well as on my family," Corrigan continued reading. "I further want to apologize to the members of Capital City Fire/Rescue that responded to Adair-Kennedy Memorial Park. Additionally, I apologize to Shaw Sportexe and its employees for the delay my actions caused and for the additional time these men and women were away from their families. I hope for the opportunity to once again to earn the trust of the community I call home. I'm proud to be from Juneau. In the future, I'll make certain my actions in Juneau make it a better place to live."
Corrigan also said that Martin has already pre-paid about $5,000 toward his expected share of the $26,615.20 restitution.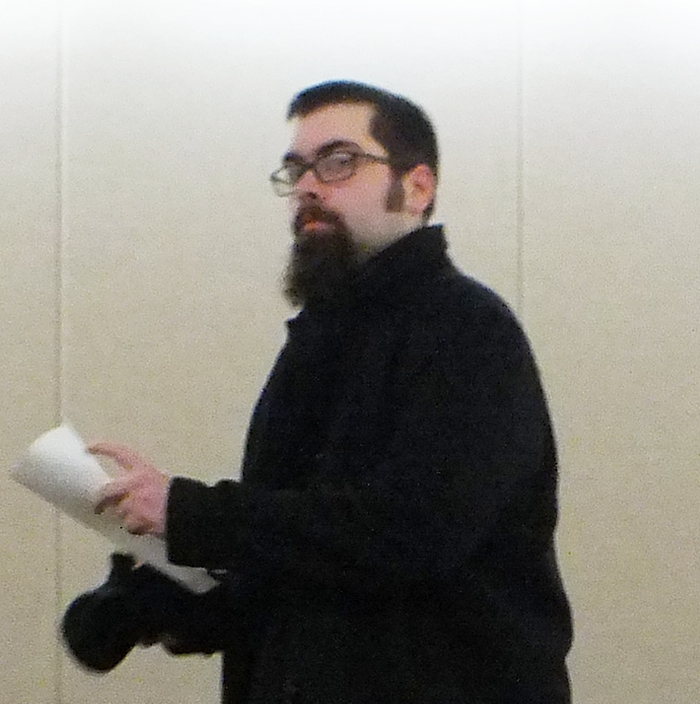 Assistant District Attorney Amy Williams argued against suspended imposition of sentence because of the serious of the offense and because Martin was the oldest defendant indicted for starting the fire. She argued for a sentence of 24 months with 20 months suspended, or four months to serve in prison followed by three years' probation.
Williams said Juneau residents are lucky to have trails and other quality recreational facilities that are funded by tax dollars.
"If we have to pay a little more so that we can get those things in return – and certainly among them is the services that Parks and Rec provides – then I'm happy to do that," Williams said.
But Williams said such crimes force all Juneau taxpayers to pay more than what is really needed for such services.
"There is no social value for the conduct that Mr. Martin engaged in. Zero," Williams said. "So everyone of us has to pay a little bit more to make up for what was a senseless, stupid, drunken act against the community."
Former City and Borough of Juneau Parks and Landscape Superintendent George Schaaf said the general obligation bond that funded the improvements and the replacement of the Adair-Kennedy field is a debt that's paid by everyone in Juneau whether they rent or own their own home.
"It's a property tax that we all pay in one way or another," Schaaf said.
Schaaf said they installed cameras at Adair-Kennedy Memorial Park since the arson was only one in a string of instances of vandalism at the facility.
"It was a constant demoralizing factor for myself and also the teams, and the players and coaches who use that field," Schaaf said. "It really did have a tremendous impact on the players. When people found out that this happened, they really couldn't believe that after the voters of Juneau voters had approved a million dollar project to give our youth a field that would be worthy of state championships, that before it was even completed someone would even attempt to destroy it."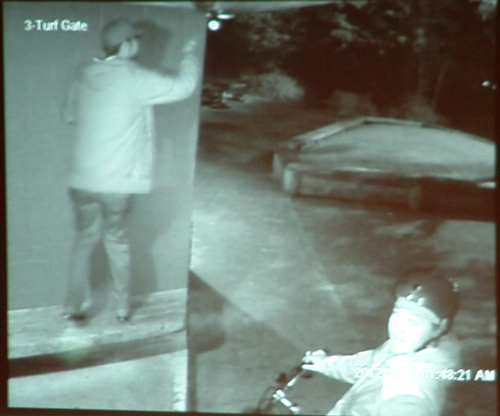 Superior Court Judge Philip Pallenberg noted Martin's previous military service in imposing suspended imposition of sentence, but he said he didn't want to minimize Martin's role and his intentions, or minimize the offense and its seriousness to the community.
"When there is an act of vandalism, it makes the next act of vandalism that much more likely," Pallenberg said. "They kind of feed on each other and bring us all down."
Since Martin has been a father to two school-age kids, Corrigan asked for a delay to report to prison until after the holidays. Judge Pallenberg ordered Martin to report to the Lemon Creek Correctional Center no later than Jan. 2nd. It will be the Alaska Department of Corrections – not the judge – which determines whether Martin serves the 180 day sentence either in jail or with electronic monitoring. He may be required to enroll in a 90 day inpatient substance abuse treatment program.
The three year probationary period started on Friday, Dec. 19th, the day after his sentencing hearing, and he is prohibited from possessing firearms, and possessing or consuming marijuana or alcohol while on probation.
If Martin makes it though the three years without violating his probation, then the conviction and sentence will be set aside. Martin could then properly claim that he was not convicted of a felony, although – technically – the internal court record of his case will not be completely expunged.
Just before his sentencing on the Adair-Kennedy arson case last week, Martin was charged with misconduct involving a weapon and as a convicted felon in possession of a firearm. If convicted of that crime, then it could mean additional jail time.
In addition to Schaaf and a few others, Thursday's sentencing hearing was attended by Martin's mother and retired police officer Kim Horn, and CBJ Fire Marshal Dan Jager who investigated the crime.