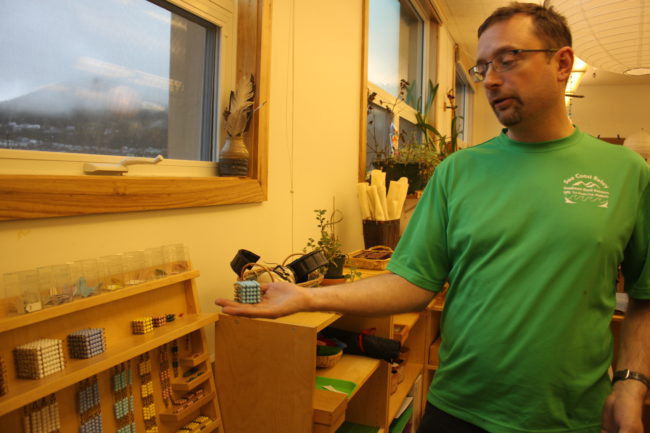 Montessori Borealis has been part of the Juneau School District for 20 years as an optional program. After a couple years of planning, the Montessori Borealis community submitted a proposal last spring to become its own school.
The school board will decide tonight.
Part of the Montessori Borealis school day includes a 3-hour block of time where the student decides what to learn. Montessori Borealis teacher Cory Crossett reads off a student's work plan.
"He's going to go on to do some long multiplication. After that he's going to do some language work and write a poem and parse it, which means to break out the different parts of speech and symbolize those, " he says. "It looks like it's on to writing a final draft on his research on Ancient India."
The plan has to be approved by the teacher.
"And so he's going to work through this at his own pace and the idea, just like it is when you're an adult, is to make a plan and successfully complete that plan and, you know, sometimes you're going to pull it off and other times you're not, but you're going to learn how to self-regulate," Crossett says.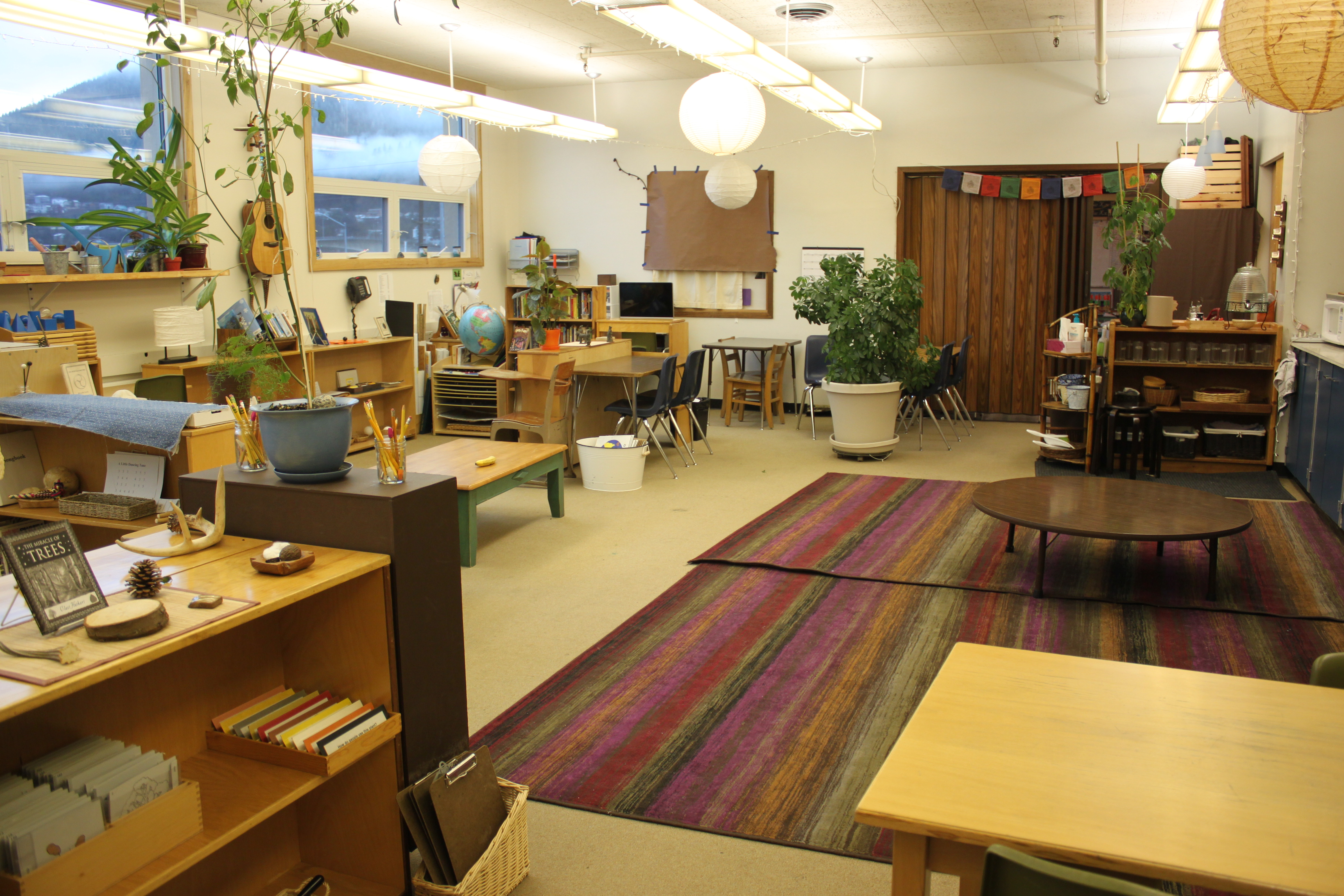 Montessori education is based on multi-age classrooms. Borealis has two lower elementary classrooms of first through third graders, and two upper elementary classes of fourth through sixth. Its adolescent program is made up of grades seven and eight. Total enrollment is about 140 students and their classrooms are in the Marie Drake Building.
Crossett says mixed grades means maintaining a consistent classroom culture.
"When I get new fourth graders, the older kids help them orient to the systems and the older kids have an investment in the systems running the right way. It essentially means that you are no longer the only teacher in the room. You may be the only adult there, but the kids learn how to help each other and to rely on each other in that way and it creates a really powerful sense of community," Crossett says.
Montessori was developed in 1907 by Dr. Maria Montessori, a developmental psychologist from Italy. The Montessori education model begins at age 3. If Borealis becomes its own school, adding a preschool and kindergarten is part of the plan.
"We'd love to be able to say we offer a full Montessori program from age 3 through middle school with fidelity, so we're doing a program really more as it's supposed to be done," says Montessori Borealis Principal Kristin Garot.
The district would charge tuition for preschool; kindergarten would be free.
Expansion would also add a third lower elementary classroom and eventually a third upper elementary classroom, guaranteeing enough students to support its middle school program.
Garot says becoming its own school would make Montessori Borealis more prominent as a public school option for parents.
"When they reach out to different schools we sometimes get left aside because they don't realize where we are or that we're here, and so I think having our separate school designation will make it really clear," Garot says.
If Borealis becomes its own school and maintains a minimum enrollment of 176, it could receive more than $800,000 a year from the state and the city, according to the district. Preschool tuition could add another $100,000. These funds would cover costs and produce a surplus for other district needs.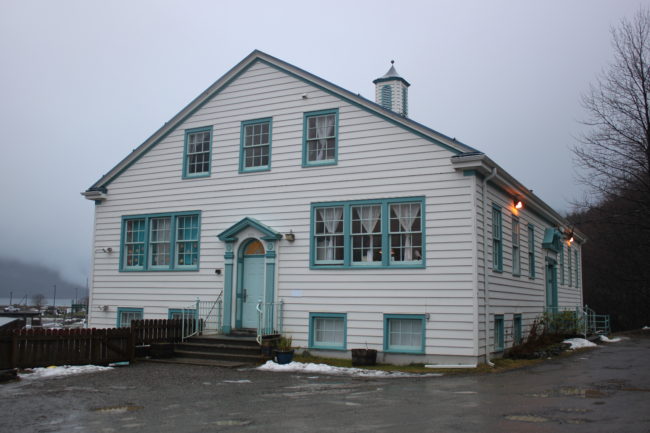 Montessori Borealis isn't the only Montessori program in the community. Juneau Montessori has been around for almost 30 years. The private nonprofit in Douglas offers toddler, preschool and kindergarten programs. Parents who want Montessori educated children often start them out at Juneau Montessori and then enter the Montessori Borealis placement process for first grade.
Juneau Montessori Executive Director Sharlyn Smith is excited about the prospect of having more Montessori education in Juneau, but she's worried as well. If Borealis becomes its own school with a kindergarten, it may draw those children away from Juneau Montessori.
"If we have children that've been here for four years that suddenly all leave to try to get into the Borealis program, that's a big hit on your program because those are your experienced children and then the level of functioning in your classrooms really goes down," Smith says.
Juneau Montessori has about 60 students, including toddlers as young as 15 months. Smith says families often pay for their children to go through the whole program, including kindergarten, to maintain the community and learning style.
"But if you could have this education for free, people might try to do that, just because it's good for their family and, of course, they should do what's good for their family, right?" Smith says.
Tuition at Juneau Montessori is around $900 a month. Preschool tuition at Borealis could be roughly the same. That detail, among others, will be worked out if Montessori Borealis becomes its own school.