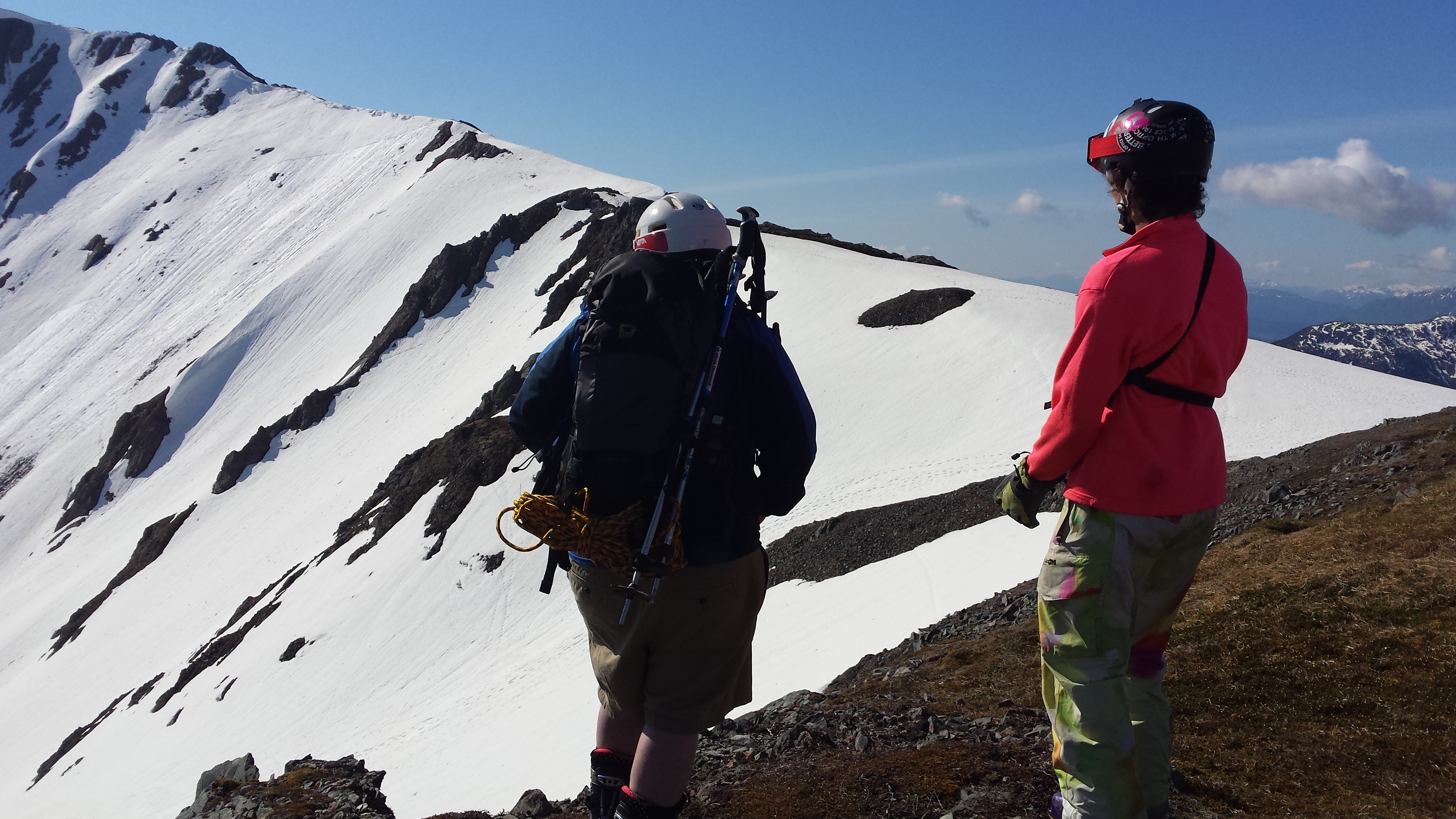 The volunteer search effort for missing Juneau hiker Sharon Buis starts again Wednesday after a few days off due to weather.
Nine volunteers, including three skiers, and a Coastal Helicopter searched Granite Creek Basin and Icy Gulch on the east side of Gold Ridge last Friday, but came up with no leads.
Volunteer search coordinator Luke Holton says two teams will be sent out Wednesday.
"We'll have one team searching in the Ebner Falls area. Due to the terrain around Ebner Falls, they're just going to be staying below it and approaching from the basin," he says. "Then we also have another team that's going into the Icy Gulch area once again on foot rather than on skis. We're going to be looking along the east side, which wasn't thoroughly searched by our skiers."
Help from the community is still needed.
"We're looking for volunteers that are technically proficient with mountaineering since the areas we've looked for the past week are lower areas for the volunteer hikers who aren't familiar with the terrain, but those areas have been pretty well searched," Holton says.
He's in daily contact with Buis's family updating them on the search.
Holton says the organized volunteer search effort will likely end this week due to dwindling volunteer numbers, but he knows individuals, like himself, will continue to look.
"Until she's finally found, there's still going to be positive hope, but otherwise it's still an effort to try to return a loved one to a family. It's heartbreaking to call off the search officially in the first place and then it's even more heartbreaking to call off the volunteer search even though it's proven that Juneau has a strong community base. It's hard on everyone," Holton says.
Community members interested in volunteering should contact Luke Holton on Facebook.
Previous Coverage:
Search underway for missing hiker
Scent of missing hiker found on trail but no cell phone trace
Update: U.S. Coast Guard takes another look for missing hiker
Update: Troopers call off search for missing Juneau hiker
Search ends for missing hiker
Volunteers still searching for missing Juneau hiker