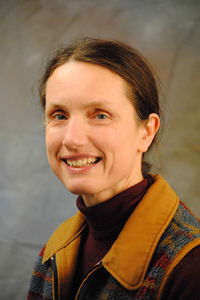 Alaska State Troopers have called off the search for 48-year-old Juneau resident Sharon Buis.
Troopers decided to end the search Thursday afternoon around 4 p.m. because no new leads had been found since discovering Buis' vehicle on May 24.
Her black Honda Civic was parked at the Mt. Roberts trailhead. Juneau police impounded it on Monday.
Trooper Sgt. Timothy Birt said a missing persons case will remain open until she is located. He said the search could resume if new information is discovered.
Buis has been missing since Saturday. When she didn't show up for a planned group hike with the Juneau Alpine Club Saturday morning, a friend reported her missing that evening. Buis was last seen the morning of May 23 at Alaska Marine Lines.
The troopers have led the search with assistance from Juneau Mountain Rescue, SEADOGS, Juneau Alpine Club and the U.S. Coast Guard. Ground and aerial search teams scoured the trails, ridgelines and basins of Mt. Roberts and Mt. Juneau for four days. Aside from locating Buis's car, search and rescue dogs detected her scent on the Mt. Roberts Trail in two different locations. Otherwise, searchers found no leads.
A State Troopers press release says Buis's family has been contacted on the case status. Her brother and sister-in-law arrived in Juneau Wednesday from Ontario, Canada.
Buis has lived in Juneau for more than ten years. She's a physical therapist with Juneau Physical Therapy. Besides being an experienced hiker, Buis also plays hockey, kayaks, and runs.
Previous stories:
Update: Troopers call off search for missing Juneau hiker
No new leads as missing hiker's family arrives in Juneau
Update: U.S Coast Guard takes another look for missing hiker
Scent of missing hiker found on trail but no cell phone trace