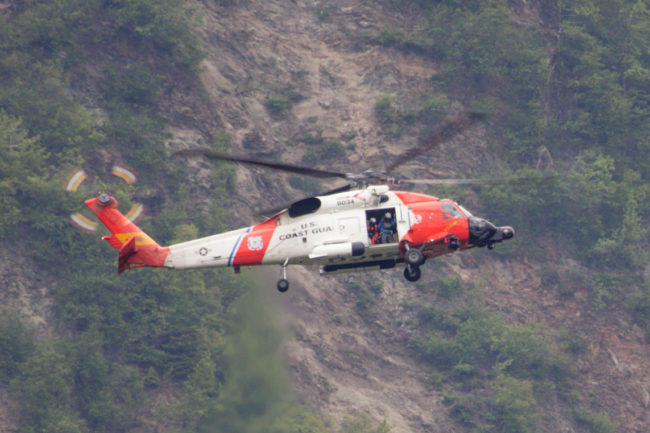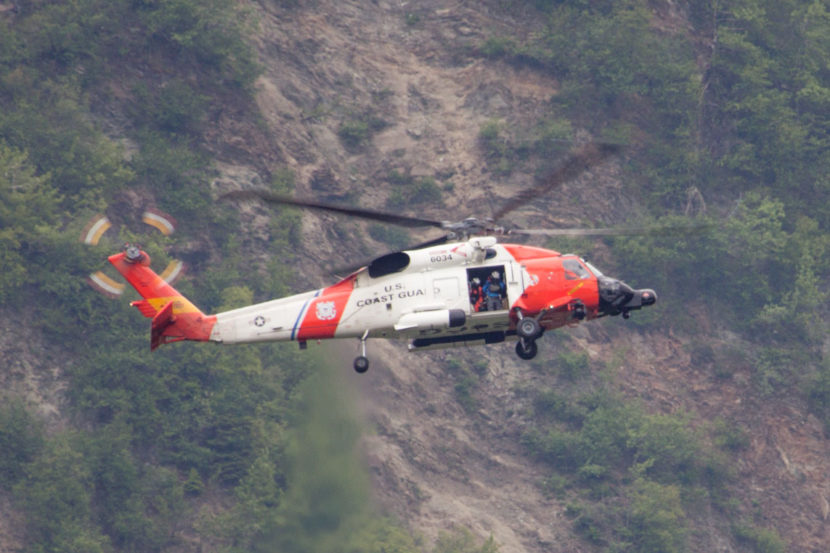 Update | May 29, 2014 at 5:15 p.m.
Alaska State Troopers called off the search for 48-year-old Juneau resident Sharon Buis Thursday afternoon around 4 p.m. Buis has been missing since Saturday.
A Troopers press release says, "Despite the best efforts of searchers, no new leads have been found since discovering Buis' vehicle on May 24, 2014."
A missing persons case will remain open until she is located. In an earlier interview, Trooper Sgt. Timothy Birt said the search could resume if new information is discovered.
The Trooper release says Buis's family has been contacted on the case status. Her brother and sister-in-law arrived in Juneau Wednesday from Ontario, Canada.
Update | May 29, 2014 at 12:50 p.m.
No search teams are out today for 48-year-old Sharon Buis, who's been missing since Saturday.
Alaska State Trooper Sgt. Timothy Birt says the search is still open, but it's in the reassessing phase.
"We're going back and looking at all the information we have. We're double checking our facts and double checking the leads and double checking our search efforts," Birt says.
Wednesday afternoon's search of the Mt. Maria area wrapped up around 8 p.m. No leads came of it.
At this point, Birt says teams have double and triple searched areas where Buis is likely to be and areas where she's not likely to be.
Birt says there's no indication of foul play.
Original story on May 29, 2014 at 6:00 a.m.
The U.S. Coast Guard and Juneau Mountain Rescue weren't able to find any evidence leading to missing hiker 48-year-old Sharon Buis during an aerial search Wednesday afternoon.
Ensign Dwight Shaffer says a Coast Guard H-60 helicopter out of Sitka combed the Mt. Roberts area for about an hour and a half.
"It encompassed basically everything down to where the tram is and then all the way around the front and side of Mt. Roberts that face Flume Trail. I know it was basically an all-encompassing search of all those areas," says Shaffer.
This was the Coast Guard's second aerial look, and the fourth helicopter search overall since Sunday. Shaffer says the Coast Guard is standing by in case Alaska State Troopers need more assistance.
Without any new leads, Trooper Sgt. Timothy Birt says the search effort could wrap up soon.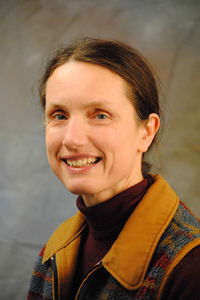 "At that point, she becomes a missing person and there will be a missing person file opened up on her and if there are any new leads or new information we can certainly resume the search all over again," Birt says.
Birt appreciates the efforts of all the volunteers and people who've offered help.
"We're still getting people calling in tips, which we're following up on, and we're still getting people calling in and offering their time or assistance in conducting the searches," Birt says. "I just want to let them know we do appreciate that and we appreciate the volunteers who have been out searching for us."
Buis's family from Ontario is also grateful. Her brother and sister-in-law arrived in Juneau Wednesday. Birt says they stopped by the command center at 5 p.m. and thanked the searchers before the teams set off to look in the Mt. Maria area near Starr Hill. Volunteers spent the morning and afternoon scouring the Perseverance Ebner Falls area, which resulted in no new leads.
Buis's coworkers at Juneau Physical Therapy are also feeling her absence.
Owner and physical therapist Carla Goeransson says everyone at work is devastated, but trying to stay hopeful.
"Sharon was a vital part of our team. Top notch orthopedic physical therapist. Over 20 years of experience. Ten years with us, so just a real go-getter," Goeransson says.
Prior to Juneau Physical Therapy, Buis worked with Dr. John Bursell. Buis has extensive training in orthopedics, specifically back and neck injuries. She also travels to Skagway to work at Dahl Memorial Clinic.
Goeransson says Buis is a reliable and committed physical therapist.
"She worked really well with the elderly and people that were really struggling to get going again. Takes a lot of patience and a good steady careful plan to get there without a setback oftentimes after an injury, so she was really good at sticking with it, with clients and getting them over those occasional bumps in their rehab," she says.
Since Buis went missing, many of her clients have called the practice distraught and concerned.
Goeransson says the practice just wants to have Buis back, but a therapist from Anchorage will start working at Juneau Physical Therapy starting next week to fill the void.
Alaska State Troopers are meeting this morning to decide what comes next in the search for Buis.
Previous stories:
Update: U.S. Coast Guard takes another look for missing hiker
Scent of missing hiker found on trail but no cell phone trace