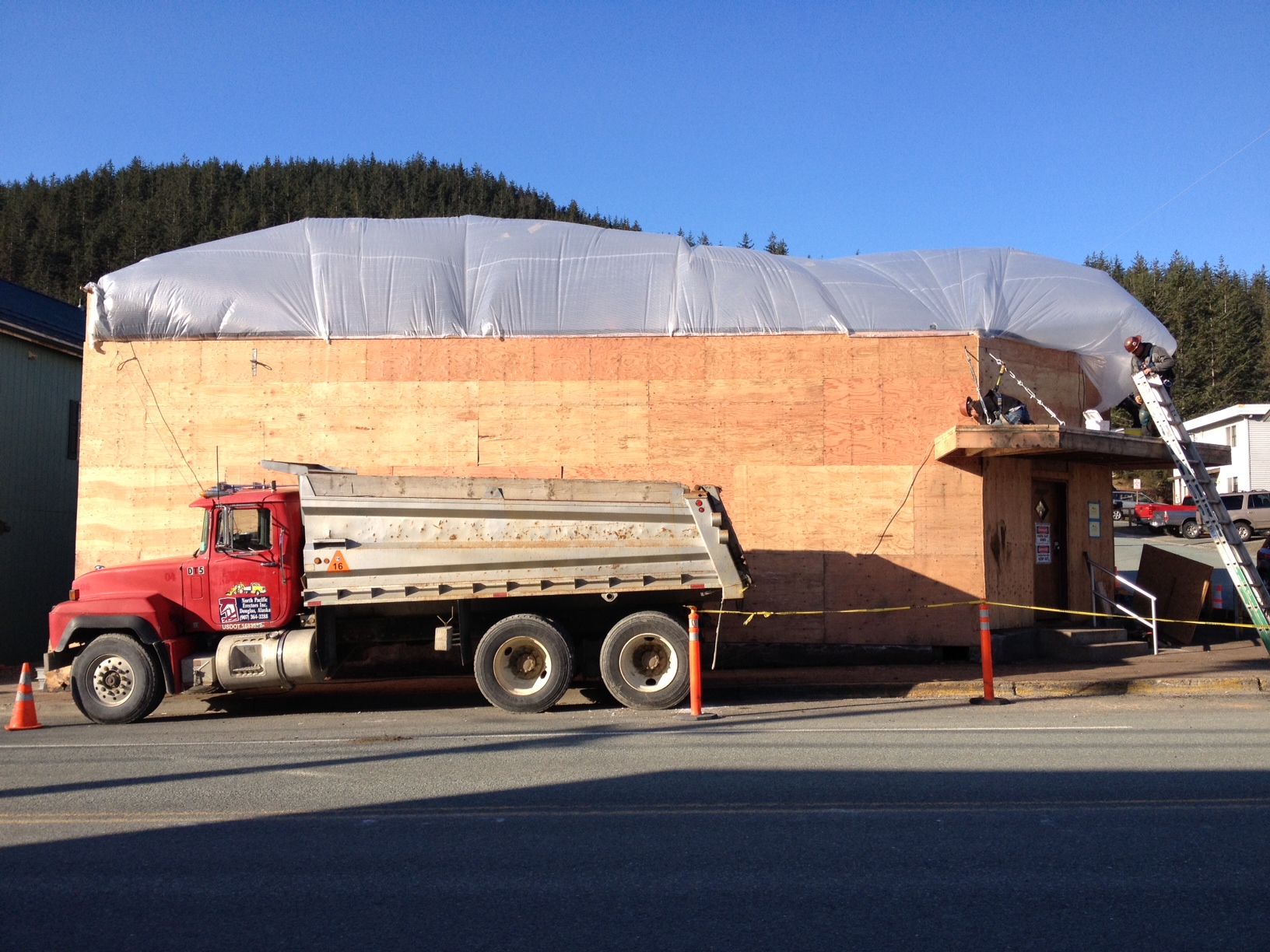 The bar formerly known as PP's Douglas Inn is getting a new look and returning to an old name – Louie's Douglas Inn.
Co-owner Abby Trucano, who worked six years as a bartender at the Red Dog Saloon, will run the bar. She says it's receiving a full remodel.
"New siding, new roof. We're putting in new flooring. We're going to do a whole new bar. We're going to have a walk-in cooler. We're going to have beer on tap. New bathroom. We're going to get a brand new pool table," Trucano says.

Trucano and her parents, North Pacific Erectors, Inc. owners James and Arbe Williams, successfully bid on the bar for roughly $145,000 during a public auction last August.
PP's Douglas Inn was seized by the Internal Revenue Service almost a year ago after the previous owner, Patrick Peterson, failed to pay almost a million dollars in back taxes since 1999.
Trucano says the process of remodeling the bar is a lot of work, but worth it.
"I'm excited on how nice it's going to be and I'm excited for all the Douglas locals that had their bar taken away from them. It's basically been my dream for a very long time. I'm happy that it's finally coming true," Trucano says.
For the interior look of Louie's, Trucano says she's getting inspiration from Douglas's mining history.
"It's going to have wood, brick. We're going to have copper. We're just trying to incorporate lots of warm, but industrial sort of products, to kind of go back to the mining days," she says.
When it reopens, Louie's will accept credit cards and have an ATM, and customers will see longtime employee Sherill Baxter behind the bar.
Trucano acquired a liquor license formally used by David Sanden at the Triple F Bar and Grill in the valley.
Trucano hopes to reopen Louie's Douglas Inn at the end of May.