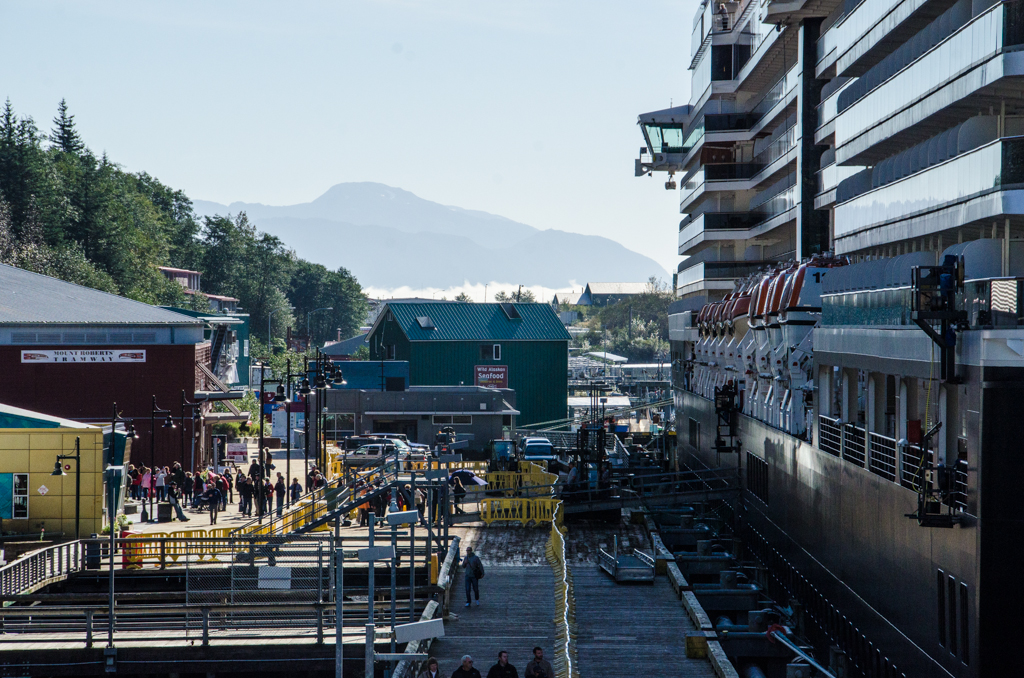 Emergency officials in Juneau are testing their response to a cruise ship security threat today.
Juneau Emergency Programs Manager Tom Mattice would only say that the drill involves a cruise ship and some type of large-scale security event. He declined to say what the exact scenario is.
"Because when you know what the event is ahead of time you come with your guns loaded to take care of a situation," Mattice says. "What happens if a cruise ship crashes tomorrow? What are we going to do? We don't spend 24 hours preparing for that. It just happens. That's the way we exercise. It's the way things happen in the real world."
The exercise is part of the Alaska Shield 2014 statewide training program, sponsored by the state Division of Homeland Security and Emergency Management.
The exercise will take place at the AJ Dock downtown between 8 a.m. and 2 p.m. While there won't be an actual cruise ship involved, about 40 volunteers will play the role of victims, who will be fake-rescued by real-life paramedics, firefighters and police. The Coast Guard and relief organizations like the American Red Cross will be involved in the scenario as well.
Mattice says the drill will test the communication of participants.
"When you get a large-scale event like this it's much more than just the city working internally," he says. "It's the city working with its partners in response, whether that be the hospital or the Red Cross or other participants. So it's not only how we individually coordinate, but how we coordinate and communicate together that's really tested."
Ensign Dwight Shaffer with Coast Guard Sector Juneau's Response Division says anything from an oil spill to a mass rescue of a passenger boat can qualify as a maritime security threat. The agency has numerous response plans for different scenarios, and Shaffer says Coast Guard personnel are expected to know which plans to activate and when.
"They typically review them around four to five times a year, but it's an ongoing cycle," Shaffer says. "They're constantly working them and making them better."
Mattice says the city has its own Emergency Operations Plan, which gets reviewed and updated annually. While an earthquake or an avalanche might be more likely in Juneau, he says a cruise ship incident is still worth preparing for.
"We're fairly fortunate in Juneau, it's not number one on our radar, but we definitely don't ignore it," says Mattice.
Juneau gets about a million cruise ship visitors every summer. The first ship of the 2014 season is expected in less than a month. Cruise line officials declined to comment for this story.
Industry critic Chip Thoma with the group Responsible Cruising in Alaska agrees with Mattice that there's not much to worry about. But he thinks any serious maritime security event would effectively end cruise ship activity in the state.
"Any serious incident would have a severe impact on the cruise ships, because there's just no way that they would be able to guarantee the security coming out of Vancouver or Seattle," Thoma says.
During the drill, at about 1:15 p.m., KTOO is expected to broadcast a test of the emergency alert system.