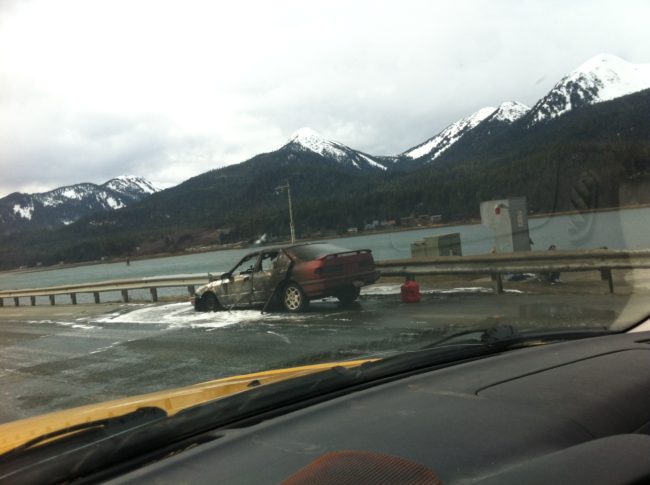 Update:
Traffic is now being allowed to pass.
Original Post:
Traffic was backed up along Egan Drive this morning due to a vehicle fire.
Sargent Chris Gifford says firefighters from Capital City Fire and Rescue are on the scene near the retaining wall just south of Salmon Creek.
This is a developing story. Check back here for details.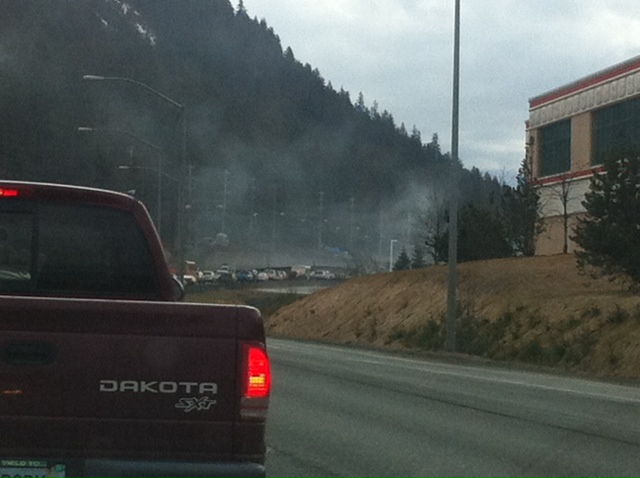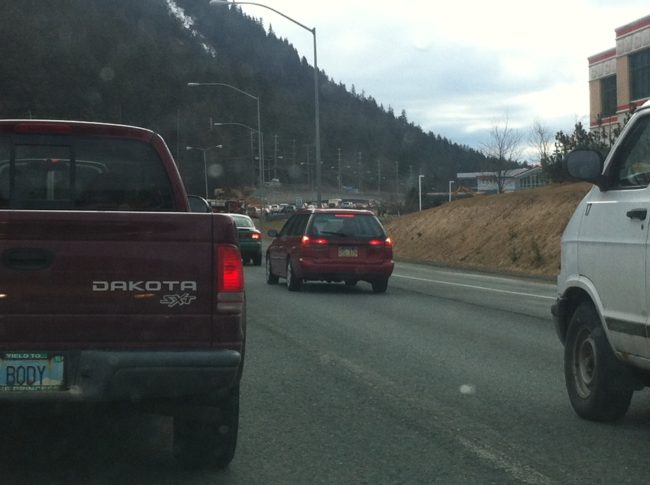 This is a developing story, check back here for updates