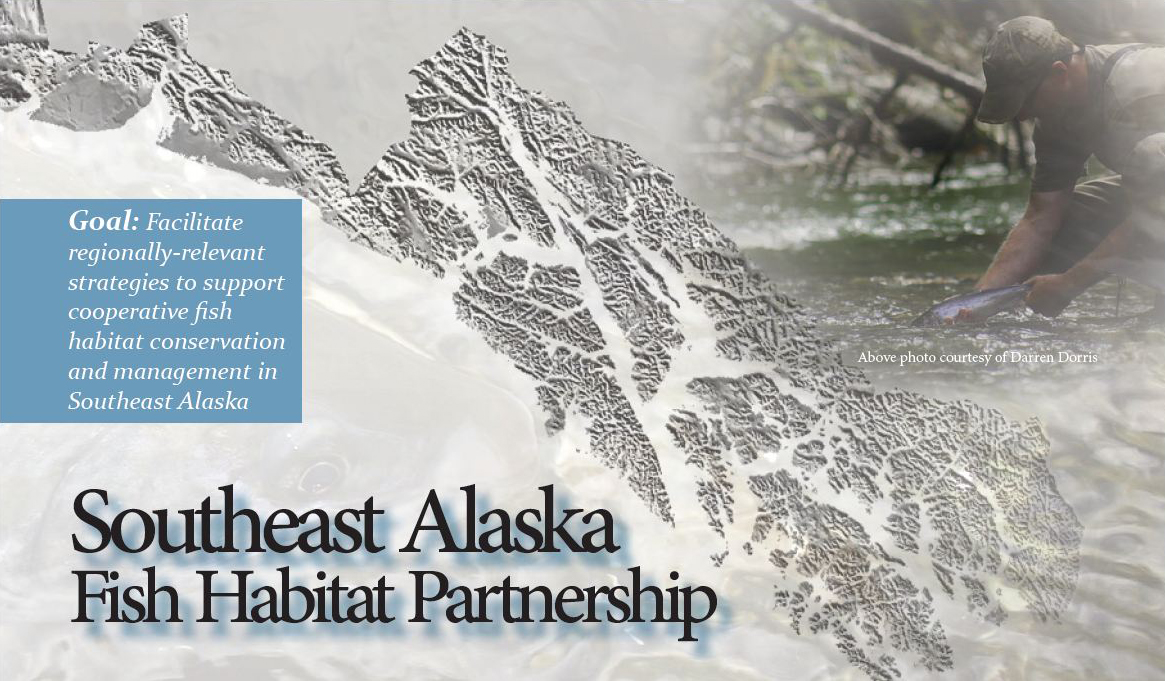 Wild Pacific Northwest salmon face a bleak future, boasting but a tiny fraction of their historical population size, according to an alliance of salmon biologists and conservation advocates.
Alaska enjoys a healthier salmon harvest than the Lower 48.  A new organization dedicated to protecting and maintaining fish habitat invited Oregon State University's Robert Lackey  to talk about the future of salmon and consequences of salmon habitat destruction.  Lackey teaches political science and fisheries science and co-edited the Salmon 2100 anthology.
The Southeast Alaska Fish Habitat Partnership connects state and federal agencies, conservation groups and Alaska Native corporations who have an interest in salmon protection. The National Fish Habitat Board recognizes the group as a candidate partnership, and partners must show they are pursuing conservation goals before being recognized as a formal partnership.
Robert Lackey's lecture was the organization's first public event. Steering committee chair Neil Stichert said partners also were invited to display posters and share their own research.
"So we thought it would be a great way to draw in folks, consume information that was derived from their own Southeast Alaska backyard, and have a moment to settle in for a lecture, " Stichert said.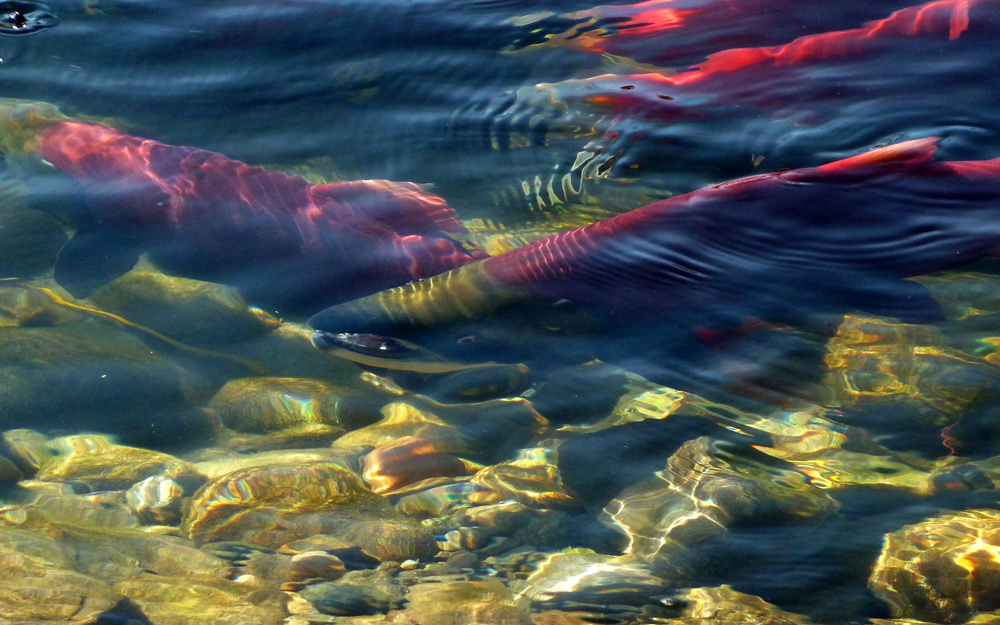 Lackey told the audience of about 75 that wild Pacific salmon populations are in danger of dropping to unsustainable levels by 2100 because of habitat destruction from human development.
The Salmon 2100 project was a 2006 collaboration of 33 scientists, policy analysts and advocates. It looked at ways to return Pacific Northwest wild salmon populations to a healthy, harvestable size.
"We know more about salmon than any other group of fish in the world, so don't say we don't know enough about salmon. If we don't know enough about salmon, we don't know enough about any of the other species," Lackey said.
Salmon populations used to extend from Russia to Southeast Asia, across much of Europe, down the northern East Coast, and as far southwest as San Diego.  Lackey said salmon runs on the West Coast, excluding Alaska, have fallen to five percent of their historical average, before the Gold Rush.
"'People knew what was happening. The newspapers of the day said 'The runs are being decimated,'" Lackey said.
Now, that five percent excludes hatchery fish.  Lackey and his collaborators wanted to know how past habitat destruction impacted wild salmon from California to Alaska.
"There are arguably more salmon alive than there's ever been in history. The vast majority are in cages," Lackey said.
Because there's less development in Alaska, Lackey said the future of salmon is not as bleak.
[quote]"If you continued on to Alaska, you'd find runs roughly the size of historical runs. There are issues, there are challenges, there are problems, but the runs in Alaska will still be pretty good. If I was in the Lower 48, this would basically be undeveloped land. I mean if you look at the mining operations these are trivial compared to the lower 48," Lackey said.[/quote]
Lackey said "salmon is the stereotype of death by a thousand cuts."
"You put a mine in, you put a school in, you really just don't help salmon," Lackey said.
The Salmon 2100 team looked at data that suggests California and the Pacific Northwest could quadruple their human populations by 2100, making the region as packed as Europe.  Seattle could as large as Mexico City. He said the free market doesn't factor in the toll of development on salmon habitat; irrigation agriculture in the region would put farmers and salmon in competition for the same water.
"Fish, salmon, need water. That's your biology lesson 101. And a compromise is always a loss for salmon. It's not likely someone's going to come up with a substitute for water for salmon," Lackey said.
Lackey and his team conclude that current policy yields a troubling forecast for wild salmon populations in 2100.
Heather Hardcastle is a commercial fisherman who works with the national conservation group Trout Unlimited. She called the lecture a "wakeup call."
[quote]"If we don't take steps now to protect habitat, it could be lost. For a place like Southeast Alaska where salmon is so important, it's good to heed that warning from the Lower 48," Hardcastle said. [/quote]
The future for southern salmon populations was sobering. Biological science technician Thor Eide works with restoration projects for the Forest Service. He believes Alaska's salmon runs have an encouraging future.
[quote]"The nice thing about Alaska is that people are very connected with salmon, it's a part of their life, so they have a vested interest in seeing healthy salmon runs," Eide said. [/quote]
In the spring, the Southeast Alaska Fish Habitat Partnership plans to draw from research across Southeast Alaska and will hold a multi-day symposium on fish management in the region.