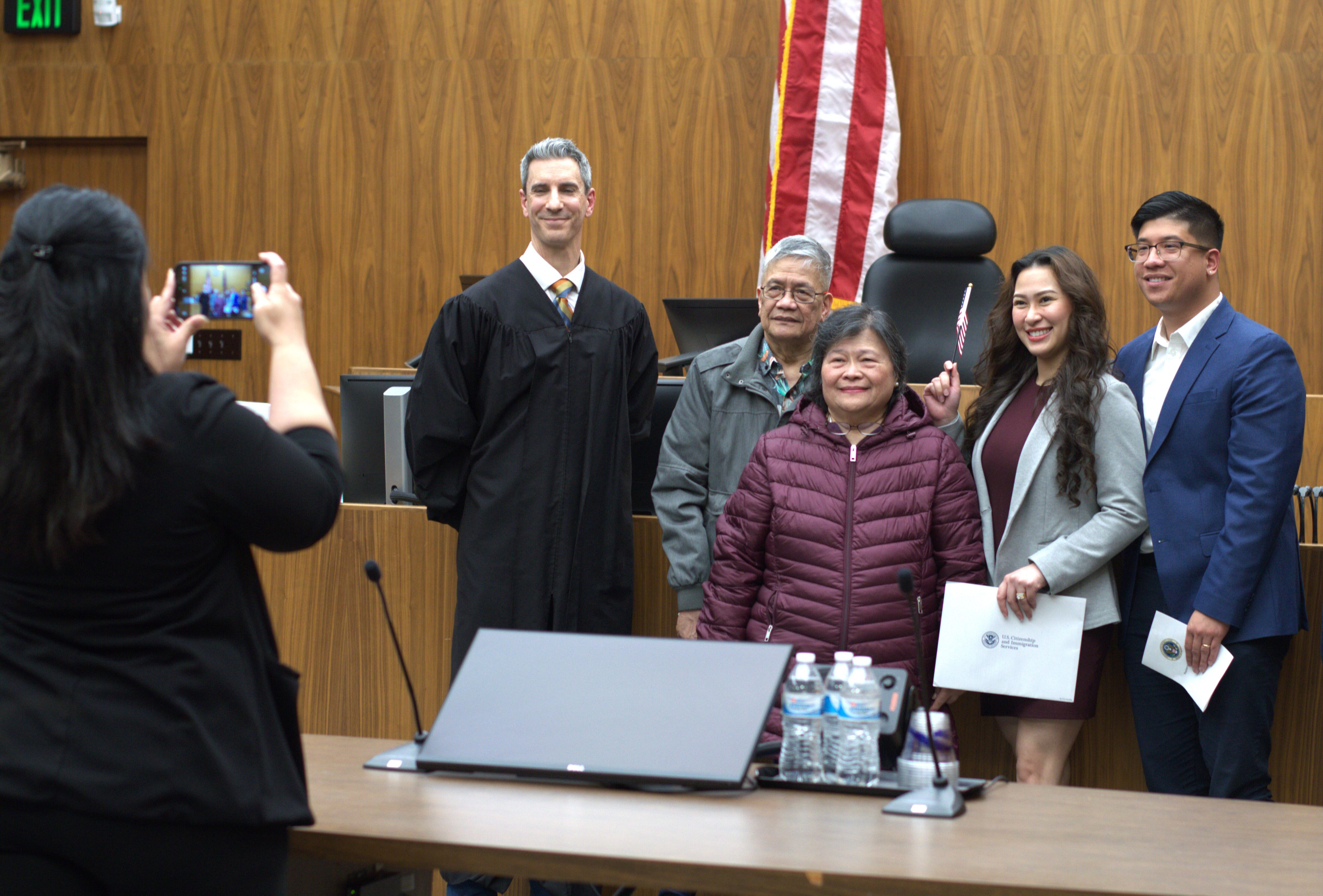 Ten people officially became United States citizens this week in Juneau. 
On Wednesday, immigrants from the Philippines, Mexico, Canada, Chile and the Netherlands took the oath of allegiance in front of their families and friends at a naturalization ceremony at the Robert Boochever U.S. Courthouse. 
Clare Punongbayan is originally from Aklan in the Philippines. She's been in the U.S. for more than three years and began her citizenship process about six months ago. Her husband Ernest Punongbayan and his parents Emma and Bernie were there to cheer her on. They posed for a picture with Chief Magistrate Judge Matthew Scoble after the ceremony. 
"I want to have the freedom to vote, to help America," Punongbayan said. "And I'm the only one in the household that's not an American citizen yet, so might as well get it to be on board with everyone."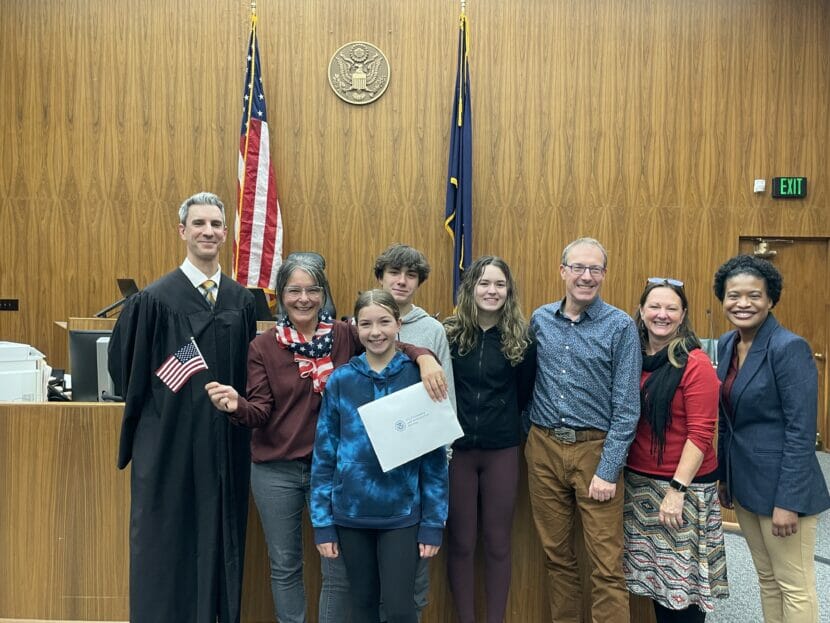 Some of the new citizens have been in Juneau for decades already. Benthe Mertl-Posthumus has lived in Juneau for 25 years after first arriving as an exchange student from the Netherlands. She ended up meeting her husband and raising four kids. She wore an American flag scarf for the ceremony. 
"I'm sort of at the halfway point and I realize now this is the place I'm gonna stay," Mertl-Posthumus said. "My future is here, my children are here, and they're staying here."
She said her friends and family were planning to throw a party to celebrate. 
Juneau residents who want to become U.S. citizens often have to travel to Anchorage for the official ceremony, but staff from U.S. Citizenship and Immigration Services say they're making more trips to outlying communities in Alaska to host ceremonies, workshops and other citizenship processing.