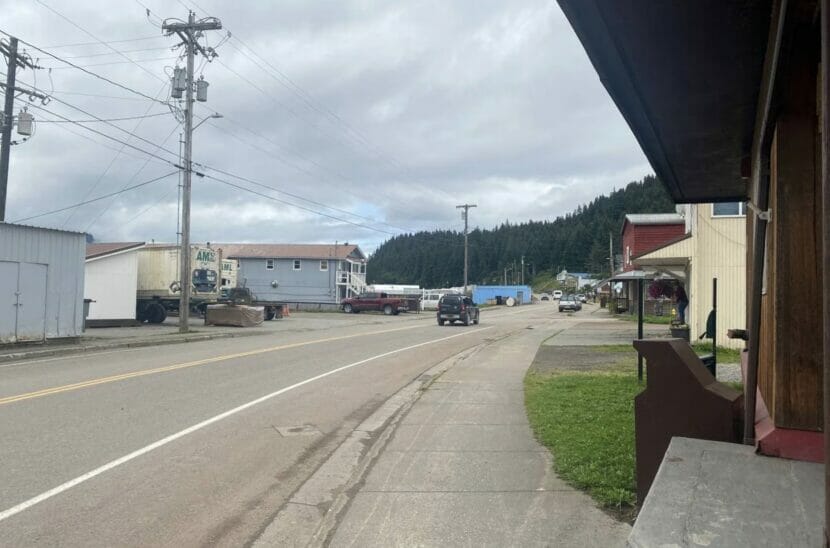 JUNEAU — The city of Hoonah is again attempting to form its own borough across 10 million acres of land and water in Southeast Alaska.
Alaska's largest Lingít village, with a population of roughly 900, has sought to create a borough for the past 30 years, with Hoonah as the hub and seat of government. The last attempt in 2019 was put on pause, due largely to the COVID-19 pandemic.
Dennis Gray Jr., Hoonah's city administrator, said with the pandemic in the rearview mirror that the city is set to redouble its efforts to form a borough. He said it would be "a great accomplishment" for the local community if the proposal is approved.
Hoonah Indian Association and Huna Totem Corp. — the local village corporation — have both submitted letters in support of the city's efforts, citing one of the expected benefits of incorporation: additional state funding for the city's public school.
Hoonah School District, which has just over 100 students, has an annual budget of $3.8 million. Incorporation as a borough is expected to net Hoonah's school an additional $350,000 per year from the state, due partly to having a larger tax base, Gray said.
Nathan Moulton, Hoonah Indian Association's tribal administrator, wrote in February that the additional funding would allow for more "scholastic opportunities, and provide other support for the K-12 student body that is so direly needed." There could be more high school and middle school courses offered and vocational training could be reestablished after that had been pared back in recent years, Gray said.
Included in the city's packet is the proposed charter for the new home-rule borough — a type of municipal government that has the maximum level of local control allowed under the Alaska Constitution. Gray said the charter was written to create "a truly libertarian borough."
There would be no property taxes to fund local government; instead, Xunaa Borough would have a 6.5% sales tax inside the city of Hoonah and a 1% seasonal sales tax borough-wide. Much of that seasonal sales tax revenue is expected to be paid by visiting cruise ship passengers.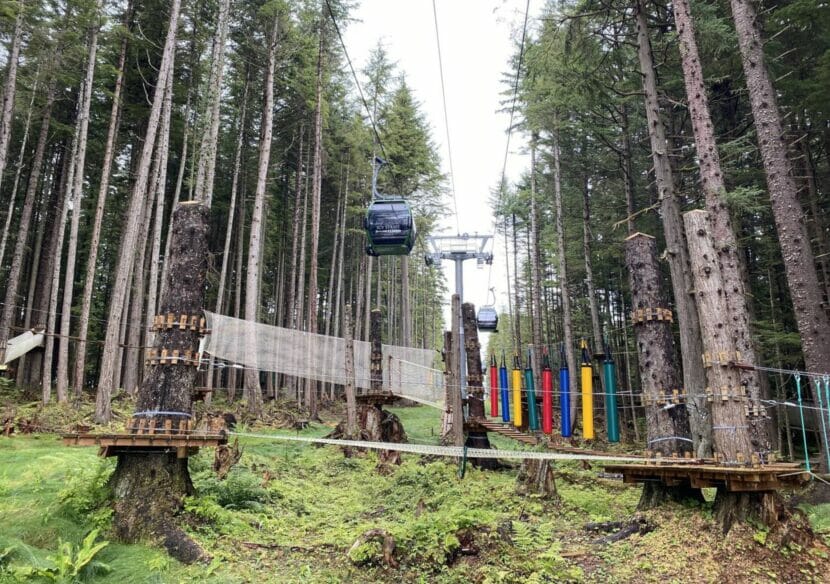 Just outside Hoonah sits Icy Strait Point on the site of a restored salmon cannery. The port, owned and operated by Huna Totem Corp., boasts two cruise ship docks, two gondolas, an enormous zipline over old-growth rainforest, and an adventure park.
Meilani Schijvens, owner of Juneau-based consulting firm Rain Coast Data, submitted documentation earlier in the year that described how the new borough would be economically viable. More than 500,000 cruise ship passengers are expected to visit Icy Strait Point this year and spend $52 million — four times as many visitors as came by cruise ship 10 years ago.
Cruise ship passengers pay the 6.5% sales tax and they would be subject to the extra 1% seasonal sales tax, which is expected to raise around $400,000 annually for the new borough.
"That's kind of the ideal situation — where you can bring in money from the outside to supplement your local government," Gray said. "That's the best way to run a government, we think."
Hoonah's tiny outlying communities like Elfin Cove, population 24, and Game Creek, population 23, would be included in the new borough's boundaries. Other nearby communities, like Tenakee Springs, Pelican and Gustavus, were invited to join the borough petition, but declined. Gray said the intention is that they could join the borough in the future.
The latest Xunaa Borough proposal would be over three times smaller than previous efforts. Xunaa Borough supporters have previously claimed tracts of land that are now part of Haines Borough and the City and Borough of Sitka — but not this time.
That change was made "so we could have a more easy approach with the (Local) Boundary Commission," Gray said.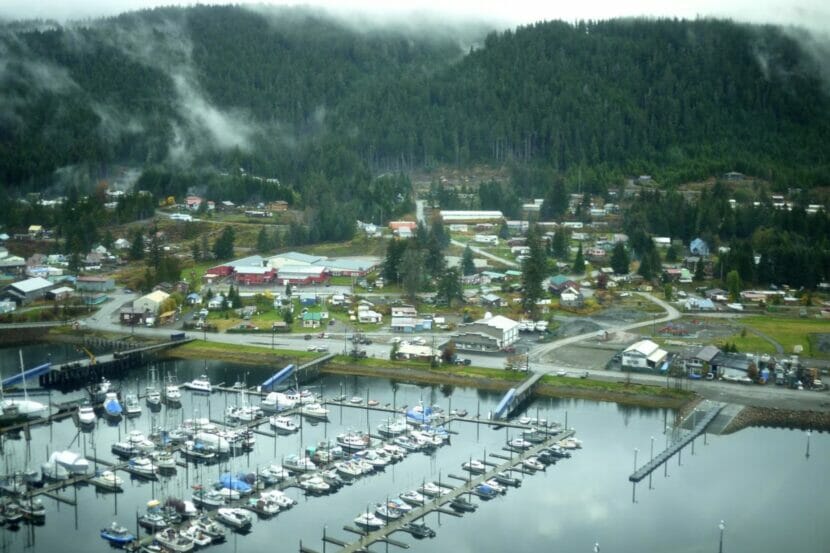 Xunaa is pronounced like Hoonah, but has a more Lingít-stylized spelling so the new borough name would reflect the region's Alaska Native heritage. The borough's boundaries would include the picturesque Glacier Bay, which is an area considered to be the spiritual homeland of the Huna Lingít.
The National Park Service says that Lingít cultural practices were severely curtailed within what is now Glacier Bay National Park, which strained relations with the Huna Lingít. A memorandum of understanding was signed by the park service in 2016 to establish government-to-government relations with the Hoonah Indian Association to work cooperatively on managing cultural sites and educating visitors.
In establishing a borough, the hope is that residents would have more of a voice in what happens in Glacier Bay, Gray said.
There could be challenges in getting the application approved. The Local Boundary Commission, the state board charged with considering proposals for incorporation by municipalities, gave Hoonah's proposal an informal review in February and flagged several concerns.
Alaska regulations state that boroughs need a minimum permanent population of 1,000 people, and the Xunaa Borough would currently just be shy of that. Supporters have said that the borough would be viable — shown partly by the major expansion of Icy Strait Point and the jobs it has created locally.
Hoonah officials are planning to submit the petition for incorporation by the end of the month, with the hope of setting up the new borough government in 2025. Voters who live within the area would need to approve the creation of the new Xunaa Borough and its new charter.
The last Alaska borough to be incorporated was Petersburg Borough in 2013.
This story originally appeared in the Anchorage Daily News and is republished here with permission.