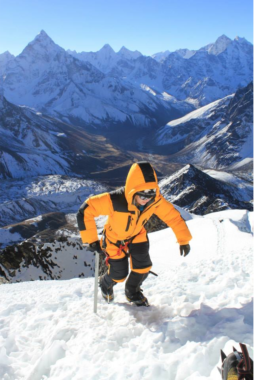 Science and mountaineering go hand in hand for Ulyana Horodyskyj. On this Friday's Juneau Afternoon, she'll talk about her recent trip to the Andes to view the wreckage of plane that crashed in a mountainside 50 years ago, recently exposed by a melting glacier.
She'll also talk about conducting research in extreme environments and the challenges of being a woman in science
Also on this program:
HomeBridge, the Juneau School District's home school program.
Rhonda McBride hosts Friday's program.  You can catch Juneau Afternoon, Tuesday through Friday, live at 3:00 p.m. on KTOO Juneau 104.3.  The rebroadcast airs at 7:00 p.m. on KTOO. You can also listen online at ktoo.org.
Listen to the whole program:
Ulyana Horodyskyj
Ulyana Horodyskyj uses her skills as both a scientist and a mountaineer to research the impacts of climate change in some of the world's most extreme environments. She talks about her recent visit to an Andes mountainside, where a plane crashed 50 years ago. Out of 45 passengers, sixteen survived after 75 harrowing days.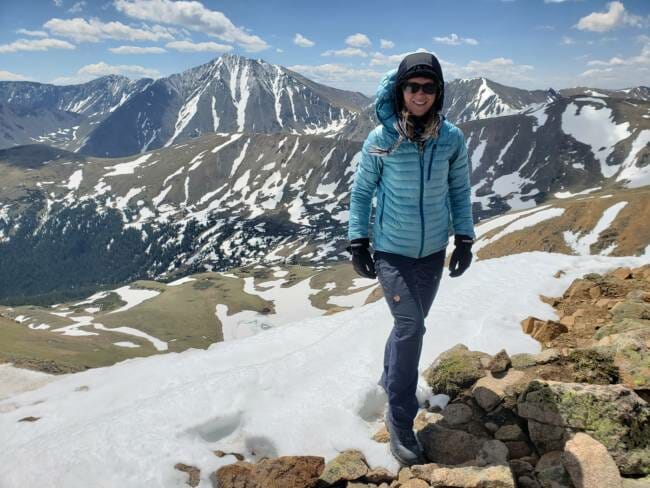 Rorie Watt, City and Borough of Juneau Manager
As the City and Borough of Juneau emerges from the pandemic, Rorie Watt hopes he can move some important projects off of the back burner this year,  Among them: building a new city hall, moving the Juneau-Douglas City Museum to a new location, and utilizing the new tourism director position to build better relationships between the cruise ship industry and the community.
Mark Gunkel, advisory teacher for the Juneau School District HomeBridge program
Why interest in homeschooling in the Juneau School District remains strong. How enrollment in the HomeBridge program has grown from 35 students two years ago, to 450 last year.  Enrollment remains strong, between 250-275 students this school year.