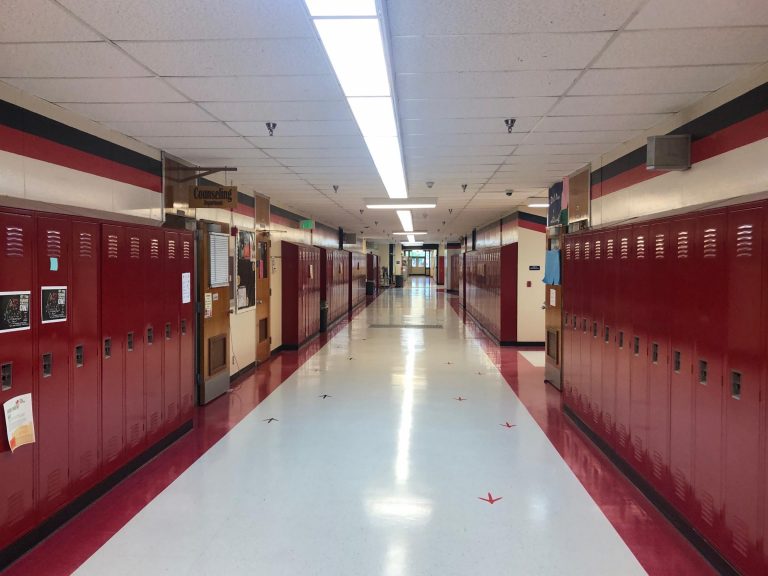 Student enrollment is still down in public school districts across the country. An NPR investigation found schools in New York and Chicago were among the many that saw enrollment drop off last year and then again this fall.
That's not the case for the Kenai Peninsula Borough School District. While the district did see a large drop in enrollment in 2020 that still hasn't entirely rebounded, many students have since come back.
This time last year, there were almost 1,700 fewer kids in the district's brick and mortar schools, as parents opted for private school or the district's own homeschool option, Connections Homeschool. Connections saw an increase of nearly 1,000 students between October 2019 and 2020.
Fast forward to 2021. Enrollment in brick and mortar schools is up over 1,000 students from last year while enrollment at Connections is down by approximately 570, according to a count taken this fall. Overall, the district has gained nearly 550 students this fiscal year, bringing the total student count to approximately 8,300.
It's more students than the district was expecting — particularly in brick and mortar schools, which get the district 10% more funding than those in Connections. The district had to amend its budget plan for the 2022 fiscal year to take that bump into account.
Another impact of higher enrollment — staffing. The number of teachers the district has at any given school depends on how many students are enrolled there.
But the growth doesn't interrupt a larger trend of enrollment decline that the district has been seeing for several years. District spokesperson Pegge Erkeneff says the decline has partly to do with shifting demographics and that it's been happening since well before the pandemic. Between the 2011 and 2020 fiscal years, enrollment dropped by about 5%.
That local trend again is in contrast with a national one. Public school enrollment has been growing slowly across the U.S. for a decade, according to NPR.