As Valentine's Day approaches, a Friday full of romance on Juneau Afternoon…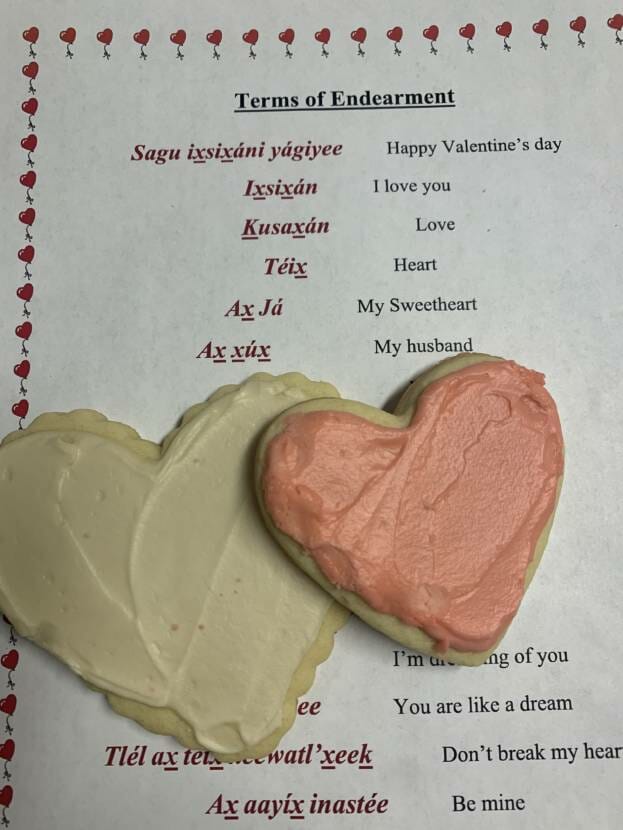 This show also celebrates Nathan Jackson, a renowned Tlingit carver now living in Ketchikan. Jackson recently received a $50,000 fellowship from United States Artists.
KTOO's Rhonda McBride talked with Jackson about his prize, his career and how he met his wife, Dorica, an accomplished Chilkat weaver.
And something else many Alaskans might not know: Jackson is quite the crooner. He shared a few songs with Juneau Afternoon.
Also part of the conversation… Lance X̱'unei Twitchell, a Tlingit scholar and language teacher at the University of Alaska Southeast. Twitchell is currently studying under Jackson and talks about the importance of his work. Twitchell also gives us a mini-language lesson — with some Tlingit expressions of love, just in time for Valentine's Day.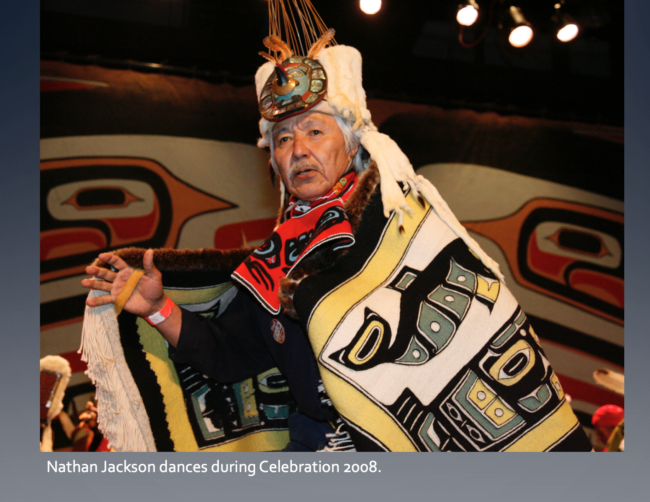 Also on today's show:  How four Juneau breweries are teaming up to help Haines recover from December's devastating landslide. Andy Kline with Alaskan Brewing explains how you can help.
Juneau Afternoon airs live at 3:00 p.m. on KTOO Juneau 104.3, online at KTOO.org, and repeated at 4:00 p.m. on KRNN 102.7.