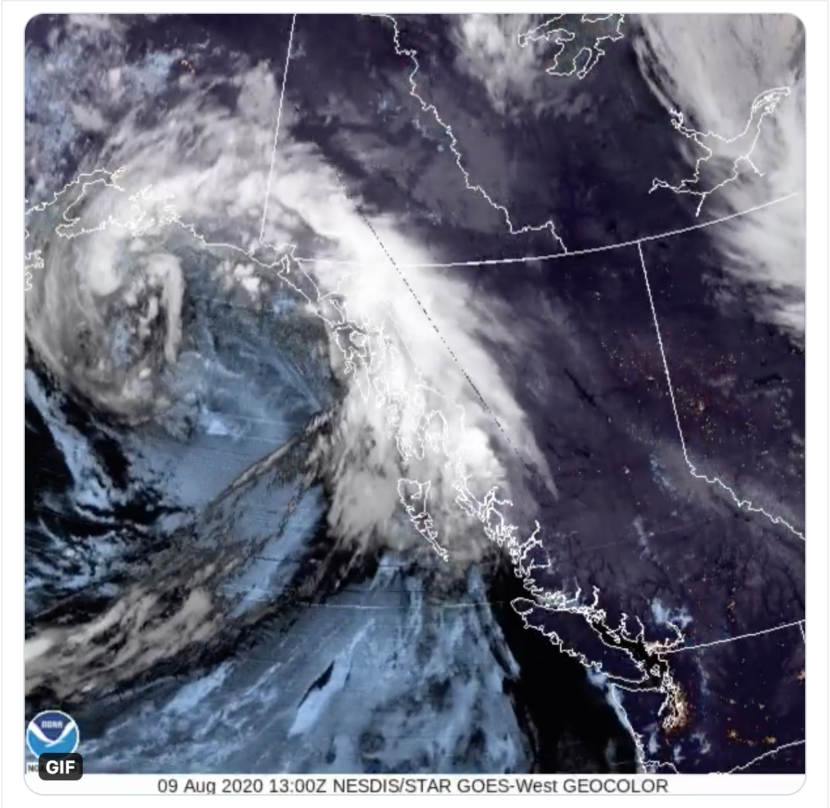 The low pressure system that brought heavy rain and wind over the weekend is slowly making its way out of the Juneau area.
An areawide flood watch from the National Weather Service was canceled early Monday morning, but a flood advisory remains in effect until 11:00 p.m. for the Mendenhall Lake and River. Flood stage for the lake is 9.0 feet. It's expected to crest Monday afternoon at around 11.0 feet. At this water level, the Mendenhall Campground will be significantly flooded and evacuated. Homes along View Drive could be flooded and the road itself will be impassable. Skaters Cabin Road will be covered with water and portions of the West Glacier Trail will be impassable.
Wes Adkins with the National Weather Service calls this storm a "10-year event." Between 2 – 4 inches of rain fell in the Juneau area on Sunday and Monday.
"It's been a crazy wet summer. We are in line to potentially compete for records all time. I know we're probably in the top 10 at this point," Adkins said. "The ground is very saturated."
The National Weather Service Juneau is forecasting widespread rain showers to continue throughout the day Monday. The southerly winds could keep gusting up to 40 miles per hour in the morning but decrease to 15 to 20 miles per hour in the afternoon.
The storm brought unusually strong winds to Southeast Alaska for early August. On Sunday, the National Weather Service in Juneau reported a 54-mile-per-hour gust at the Alaska Marine Line Dock in Juneau and a 51-mile-per-hour gust at the Juneau airport.
This story has been updated to reflect a new flood warning for the Mendenhall Lake and River.