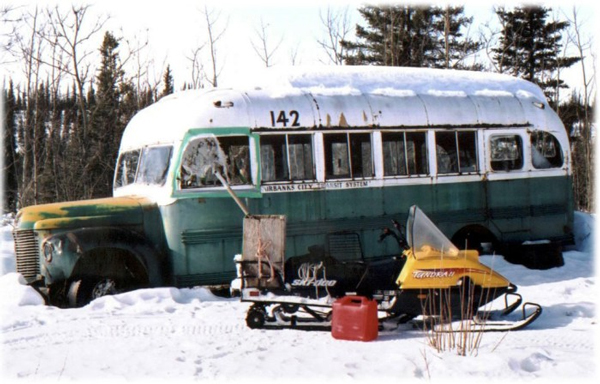 It's happened, again.
Officials say they rescued five Italian tourists from "the Bus" — that's the old Fairbanks city bus abandoned near Denali National Park that was made infamous by adventurer Christopher McCandless and "Into the Wild," the book that John Krakauer wrote about McCandless after his death.
A local fire chief told the Anchorage Daily News that rescuers were called to a spot on the Stampede Trail about two miles from the bus around 8 a.m. Saturday, Feb. 22. After snowmachining there, they treated one of the Italian hikers for non-life-threatening cold exposure, the newspaper reported.
The bus, where McCandless lived and starved to death in 1992, has developed a seemingly magnetic appeal for tourists and adventurers since the 1997 publication of "Into the Wild" and a film adaptation a decade later.
There were 15 search-and-rescue operations related to the bus between 2009 and 2017, according to state troopers. And last summer, a woman from Belarus died as she tried to cross the Teklanika River with her husband on their way back from spending two nights at the bus.