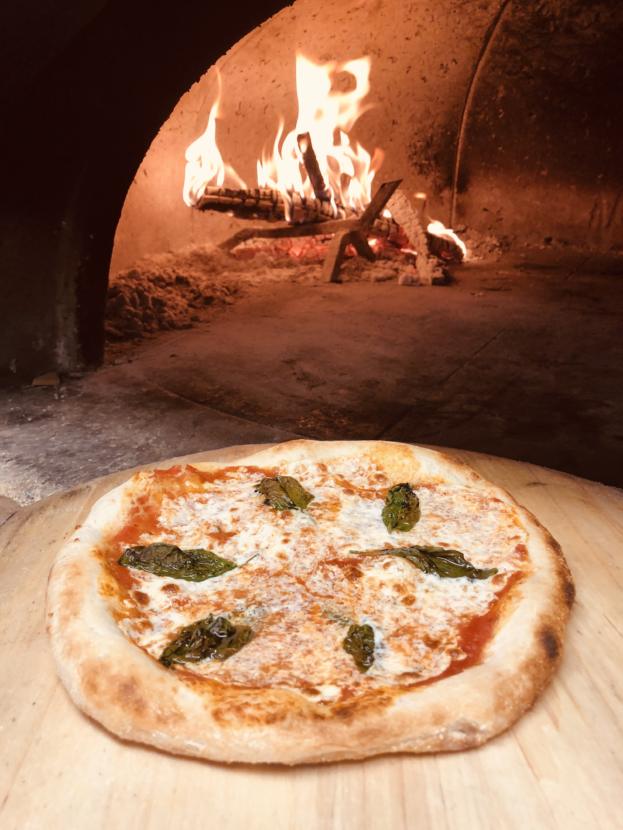 Andy Kline hosts on Friday, May 31, 2019.
We'll meet the folks behind Forno Rosso as part of Foodie Friday. They'll let us know about how to make Italian food on wheels, and give us a recipe for the weekend. Former KTOO employee Susan Fitzgerald will preview her Juneau World Affairs Council presentation about the refugee situation on the U.S.-Mexico border. The Alaska Women's Lobby will highlight their activism awards luncheon, and we'll get a preview of Juneau Pride Week and the GLITZ Drag Show.
Forno Rosso Alaska's Meat Calzone recipe:
1- 180g dough ball
1 t. Italian seasoning
salt & pepper to taste
1/2 cup cooked sausage (Italian or reindeer)
1/2 diced Roma tomato
1/4 cup ricotta
1/4 cup pecerino or similar cheese
1/8 cup mozzarella
1/4 cup fresh chopped spinach
1/8 cup chopped marinated artichokes
Combine all ingredients. Cut dough ball in half, flatten each half and stretch out to 1/8inch thickness. Place half of ingredient mix on center of dough halves.  Pull once side of dough over to meet other side. Make sure no ingredients in dough seam. Fold bottom edge of dough up and over other edge, go over with a fork to make a good seal. Place on cooking sheet with sprinkled with cornmeal or similar.  Brush calzone with olive oil. Bake 400F for about 20minutes or until golden brown
That's Juneau Afternoon on Friday: 3 p.m. on KTOO 104.3 FM, and repeated at 4 p.m. on KRNN 102.7 FM.