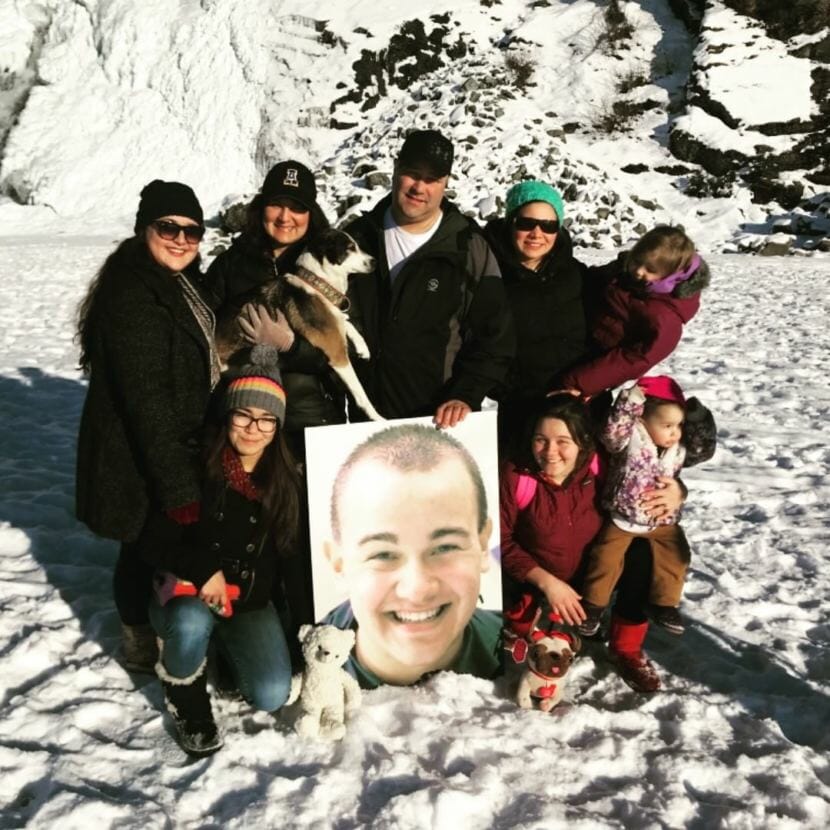 Christmas Eve marks one year since the death of 20-year-old Cody Eyre, originally from Juneau. Eyre was fatally shot by Fairbanks Police and Alaska State Troopers. Eyre's family is holding Christmas Eve events to remember him and to raise awareness about what they see as law enforcement's poor handling of a mental health crisis.
City police and Alaska State Troopers were called to do a welfare check on Eyre on Christmas Eve, 2017. Eyre, who was walking along Steese Highway in Fairbanks, was distraught, had a handgun, and refused to obey responding officers.
At an October press conference when some police video of the interaction was released, Chief Eric Jewkes described officers' repeated efforts to resolve the situation peacefully.
"They called out to Cody approximately 78 times," said Jewkes. "Seventy-eight times they said something like, 'Drop the gun. Cody, you gotta stop moving, gotta stop walking. Don't do it. Cody don't do it. Let's talk. We can get you help.' Some other affirmative attempt to let him know there's another way out of this."
Chief Jewkes said officers, two of whom had crisis intervention training, fired when Eyre pointed his gun toward them and made a threatening comment. An investigation found the officers' use of deadly force was lawful, but Eyre's family disagrees.
Eyre's sister, Samantha Eyre-Harrison, questions the law enforcement approached the situation from the start.
"It's really important to be able to differentiate between someone who is having a mental health emergency and someone who is acting with criminal intent. And to make that decision, to make that differentiation right there in the beginning and to employ two different protocols that don't look the same," said Eyre-Harrison.
Cody Eyre's father Kyle points out that some of the responding officers carried assault-style rifles characteristic of what he describes as the militarization of law enforcement.
"For lack of better words, it's almost like law enforcement has declared war on the American people," he said.
The Eyres say they are trying to file a lawsuit but continue to struggle to access case evidence, including complete video and audio recordings of the incident.
"The general public has kind of viewed it as like, oh great they released the bodycam footage, you know, it's a done deal. No, it's not a deal," said Eyre-Harrison.
Cody Eyre was Alaska Native, and his family is pushing for more robust culturally sensitive crisis intervention training for law enforcement.
The family is divided between Fairbanks and Juneau, and Cody Eyre's grandmother, Linda Downs, says she plans to stage a rally on the Capitol steps in Juneau on Christmas Eve to raise awareness about the need for better training.
"Being able to do anything you can to prevent young people from dying is critical I think," Downs said.
Events are also planned for Fairbanks on Christmas Eve. Eyre-Harrison says the family will retrace the four-mile route Cody walked before his death. Promotion of the walk and other events are part of an ongoing social media campaign.
"We call it #keepwalkingwithcody, and the reason is on the night of his death he was choosing life. he was choosing to go on a walk," said Eyre-Harrison.
The Eyre family invites the public in Fairbanks to join them for the last mile of the Christmas Eve walk, a candlelight vigil, and a party to follow.