A Juneau attorney whose earlier appointment to the Superior Court bench was rescinded has just been nominated to fill another vacancy.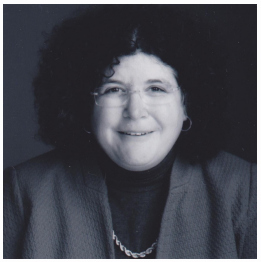 Julie Willoughby was named by the Alaska Judicial Council as one of the most qualified applicants for a new Superior Court judgeship in Juneau. District Court Judge Daniel Schally of Valdez is the other finalist for the position.
Gov. Bill Walker initially selected Willoughby, currently a private defense attorney, for a previous vacancy in July. But he rescinded his appointment in a controversy over Willoughby's writings for her client in a sexual abuse case.
Walker then named another finalist, Juneau city attorney Amy Mead, to the vacancy created by retiring Superior Court Judge Louis Menendez.
In addition, a current Juneau judge is one of the finalists to fill out a vacancy on the Alaska Court of Appeals. Superior Court Judge Philip Pallenberg was one of three finalists for that position. Fairbanks Superior Court Judge Bethany Harbison and state Assistant Attorney General Timothy Terrell of Anchorage are the other nominees.
The three-judge Court of Appeals is the first appellate level court for all criminal cases. In contrast, appeals of civil cases are automatically referred to the Alaska Supreme Court, the highest court in the state.
Additionally, the Alaska Judicial Council announced public defender Terrence Haas of Bethel and Magistrate Judge David Roghair of Utqiagvik as finalists for a vacancy on the Bethel Superior Court.
For a vacancy on the Kenai Superior Court, the Council nominated private attorney Roberta Erwin of Anchorage, Assistant District Attorney Jason Gist of Anchorage, District Court Judge Daniel Schally of Valdez, and Assistant District Attorney Shawn Traini from Palmer as finalists for that post.
After the Alaska Judicial Council comes up with a list of finalists, the governor has 45 days to make a selection.
Gov. Walker can make those appointments before he leaves office on Dec. 3. Otherwise, incoming Gov.-elect Mike Dunleavy would make those appointments.