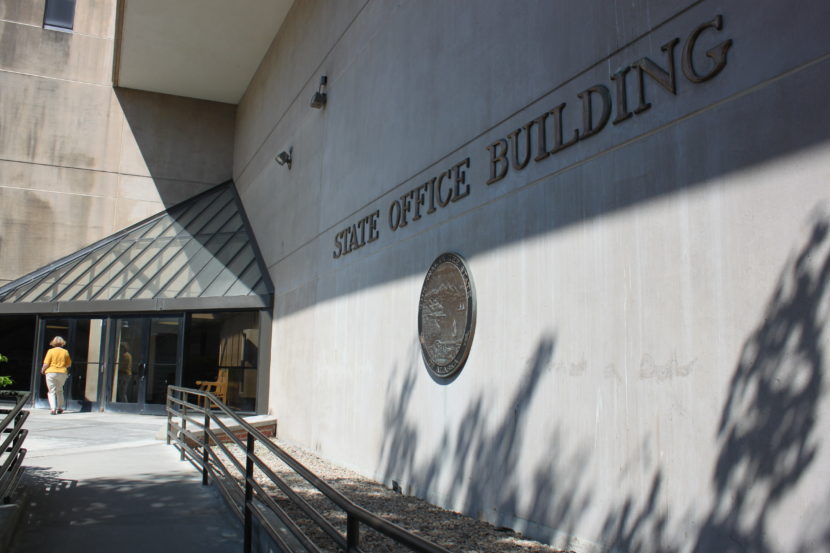 Gov.-elect Mike Dunleavy's transition team has asked the roughly 1,200 state workers who serve at the pleasure of the governor to submit resignations and reapply for their jobs.
While it's customary for new administrations to ask some employees to resign, Dunleavy's transition broadened the request to include all at-will workers.
Dunleavy transition chairman Tuckerman Babcock said Dunleavy's made it clear where the incoming administration is headed, and "with the change in leadership, it is appropriate to ask each at-will employee if they want to work for the Dunleavy administration."
Babcock told workers in an email that the resignations won't automatically be accepted. The resignations will be effective when the new administration notifies the workers.
Here's the letter to appointed state employees that Alaska Gov.-elect Mike Dunleavy's transition team sent this evening.

Plus a draft resignation letter. pic.twitter.com/MOWoL5CWsI

— Nat Herz (@Nat_Herz) November 17, 2018
The request affects all employees who are exempt or partially exempt from the State Personnel Act. Those affected range from all state prosecutors and public defenders to petroleum engineers with the Alaska Oil and Gas Conservation Commission.
The average salary of the affected workers last year was just under $100,000.
Rick Halford was transition co-chairman for Gov. Bill Walker four years ago. Halford said the share of exempt and partially exempt workers who were asked to resign then was "a pretty small percentage." He said the Walker transition discussed asking for similar blanket resignation request, but decided against it.