The First Alaskans Institute has a goal of increasing Alaska Native voting in elections.
For the 2018 general election, the non-profit is encouraging youth to increase voter turnout with substantial cash prizes worth thousands of dollars.
Schools or youth groups across the state can submit an application to the contest detailing how their efforts will increase voter turnout among Alaska Natives in their community and how this will benefit the wider community overall. Contestants must commit to non-partisan efforts and cannot promote specific candidates.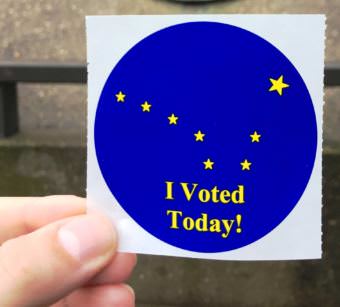 The school or youth group that increases the voter turnout in its district the most wins. The first place winner will receive $10,000, and the second place winner will receive $5,000. The money can be used by the groups to buy educational or recreation materials.
The goal of the contest is to increase voter turnout and increase civic engagement while modeling proper voting behavior for youth. The application deadline is Election Day — Tuesday, November 6, 2018.