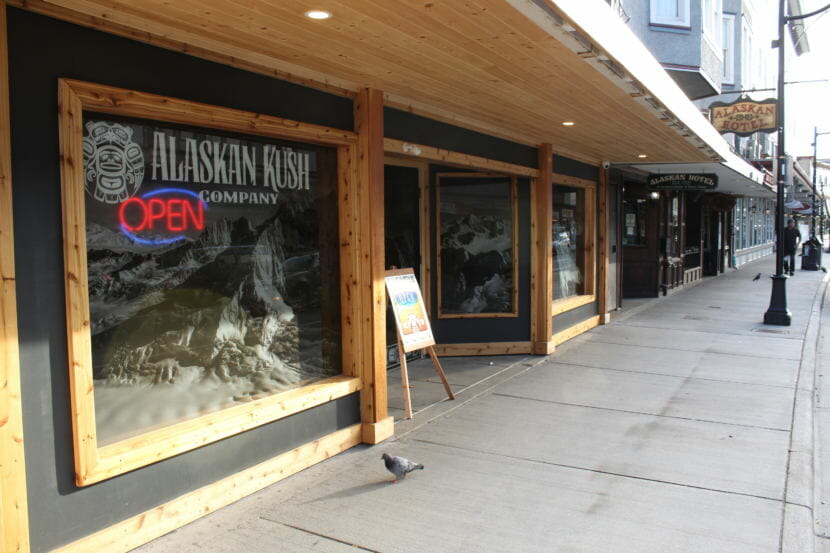 Public comment ended Thursday for the latest draft proposal to allow customers to smoke or consume marijuana products in licensed retail shops.
On-site consumption has been talked about since voters first approved a ballot initiative legalizing recreational marijuana in 2014. Alaska would be the first state to authorize public consumption of marijuana products.
Right now, people can only legally use marijuana in the privacy of their own homes.
That means tourists coming off the cruise ships have nowhere to go if they want to try Alaskan cannabis.
But the latest proposal to change state law has people in the marijuana industry like Herb Smythe feeling hopeful.
"We really need one, because the law continues to be violated with people smoking in public places because they don't have a place to go," Smythe said.
His new business, Alaskan Kush Company, soft-opened about a week ago in downtown Juneau.
Right now, it's just a retail shop. But store manager Amy Herrick said they want the eventual layout of the space to include a cafe where customers can sample products.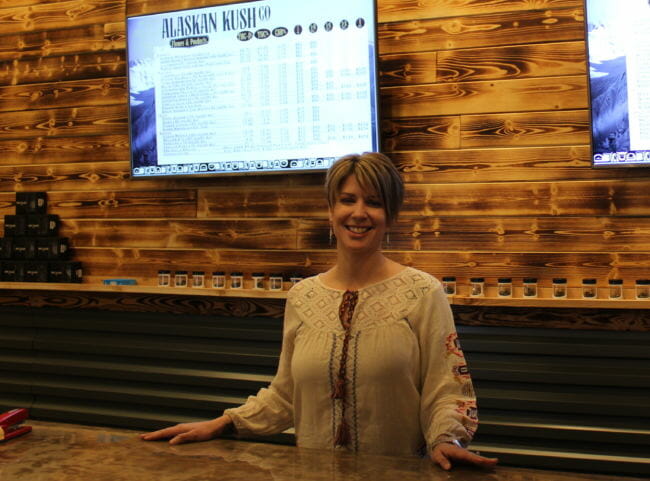 "A place where the community can come together and enjoy what they enjoy," Herrick said. "A lot of people don't appreciate alcohol, so the bar's not the best setting."
They plan to fully open at the end of November. Smythe says the cafe element was a part of his original business plan, but they're prepared to be patient as the proposal moves forward.
"We positioned ourselves so that we could do that," Smythe said. "We'll use this space in other ways until that's approved."
Under the proposal, licensed retail stores interested in on-site consumption will apply for endorsements approved by the state's Marijuana Control Board.
Erika McConnell with the Alcohol and Marijuana Control Office said this is the second on-site consumption proposal the board has considered.
The first proposal failed in 2017 with a two-to-three vote, but a new version was introduced shortly thereafter.
A couple of things have slowed down the process, such as a board vacancy this past year, but McConnell said the main thing is the lack of precedent.
"So the board is very cognizant that we're sort of at the forefront of what public consumption might look like, and so they don't want to rush and they want to try to be very thoughtful about it and … make sure that in the end they have the best proposal possible," McConnell said.
The proposal also includes language that allows local governments to opt out of on-site consumption by ordinance or a ballot question.
According to McConnell, the proposal received feedback from more than 60 individuals during the 60-day public comment period.
The board will hear oral comments at a public hearing on Dec. 19. The next day, they will meet to consider approving the proposal.
If any substantial changes are made, McConnell said, the proposal will go back out for public comment.