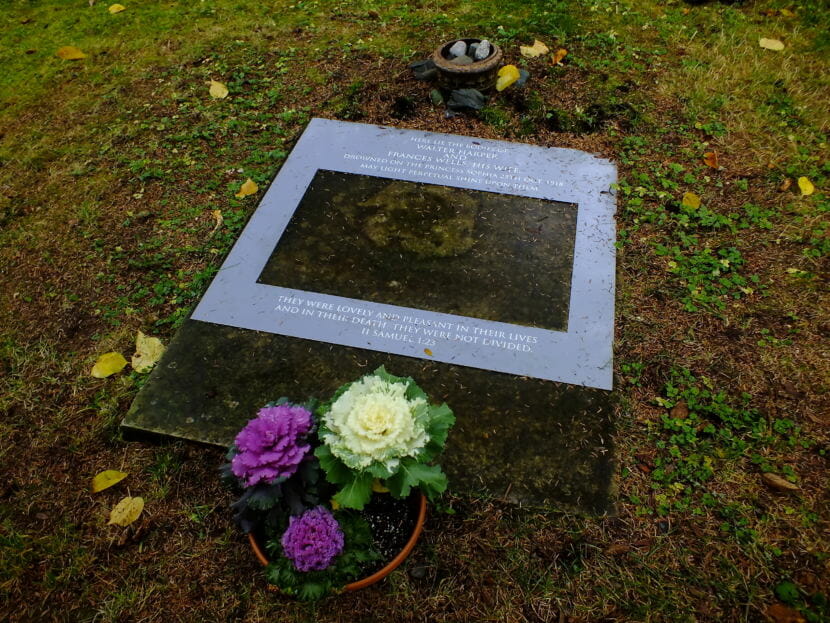 During the evening of Oct. 23, 1918, the Princess Sophia left Skagway bound for Vancouver with 353 passengers and crew. The ship ran aground on Vanderbilt Reef later that night, remained on the reef for 40 hours during stormy weather, and then sank on the afternoon of Oct. 25, killing all those on board. It was the worst shipwreck in Alaska waters.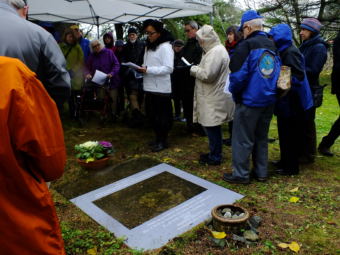 One hundred years later, two ceremonies were held in Juneau on Thursday commemorating the anniversary of the sinking.
At least 40 people attended the first remembrance at the gravesite of Walter and Frances Harper in Juneau's Evergreen Cemetery. The newlywed Harpers were traveling south on the Princess Sophia so Walter could train as a medical missionary.
Harper was secretary to the Episcopal archdeacon in Fort Yukon and was the first person to reach the summit of what was then called Mt. McKinley, now Denali.
The second remembrance occurred at the Father Andrew P. Kashevaroff State Library, Archives and Museum.
It featured comments by Mary Lou Spartz and Carl Brodersen of the Sophia Committee, reading of a proclamation signed by Governor Bill Walker, benediction by Father Gordon Blue of the Holy Trinity Episcopal Church, and playing of bagpipes by Rai Behnert.
Cast and crew of "The Princess Sophia" opera also participated in both ceremonies.