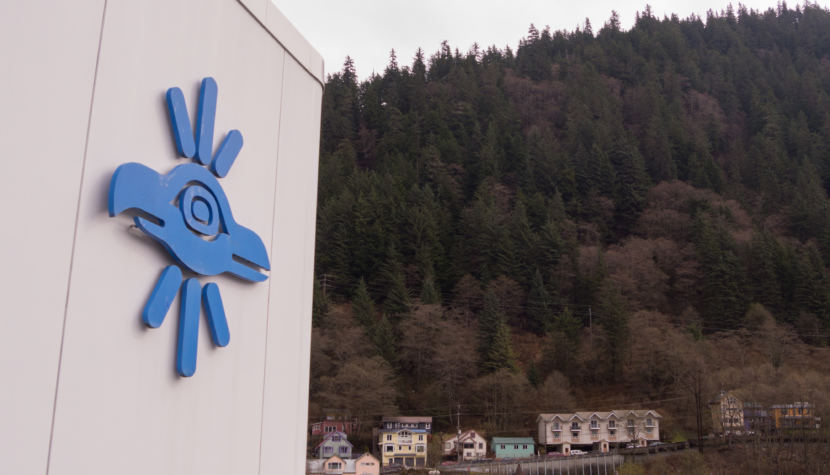 Last month, Sealaska Corporation's board of directors announced their endorsement of Bill Walker and Byron Mallott for governor and lieutenant governor. The board also donated $100,000 to Unite Alaska, a political action committee supporting the Walker-Mallott ticket.
The announcement was met with emoji-laden condemnation from shareholders on social media, so I asked around in the community to see if the sentiment was shared offline.
The most common response I got from shareholders in Juneau was "no comment." But of those who did agree to talk, almost all disapproved of the decision, and for a wide range of reasons.
"It's fine in my world if they want to donate out of their own pockets, which is what I do if I so choose for a particular candidate," an elder named Evelyn Myers told me over the phone. "But they're using corporate funds, they're using shareholder funds. … It just seemed excessive, to me."
"There's quite a few shareholders that disagree with what they did and are actually not voting for Walker-Mallott," shareholder Mabel Lee said.
"I don't think they should be joining any politicians," shareholder John Ross told me. "They could do it verbally, financially — I don't think they should."
While concerns differed in some of the details, many shareholders oppose the board's decision for a few common reasons. One was the feeling that shareholders should have been consulted before the endorsement and donation were made.
"If you're part of Sealaska shareholders, it involves everybody. To have them do stuff like that, without telling the shareholders anything, it just wasn't right," shareholder Royal Jackson Jr. told me at a Get Out The Native Vote event last week.
Another common perspective was shareholder opposition to Sealaska showing support for any political candidate. In the past, the board has endorsed other candidates, including Lisa Murkowski for Senate in 2010 and 2016, and Mallott in his 2014 bid for governor. The 2014 Mallott endorsement also came with a $50,000 donation to Mallott-One Alaska, a political action committee that supported his run.  For many, this most recent decision appeared to represent the board's political interests, and not those of the more than 22,000 Sealaska shareholders.
"Shareholders aren't homogeneous," shareholder Brad Fluetsch said over the phone. "We have Republicans, we have Democrats, we have Green Party, we have Libertarians. You know, just about every political party in Alaska, Sealaska has shareholders who hold that perspective. Why is the board using shareholder money to fund their political view?"
Speculation about favoritism, and even nepotism, popped up in shareholder comments as well, since Mallott is a former board member and former president and CEO. His son, Anthony Mallott, is currently president and CEO.
The board declined requests for an interview, but defended its decision in an email as "a way to share its perspective on broad issues facing Alaska Natives and support candidates that work to advance their goals." In a separate emailed statement, Sealaska board chair Joe Nelson also cited Walker's establishment of Indigenous People's Day and signing the Alaska Tribal Child Welfare Compact last year as examples of the administration prioritizing Native issues.
I did hear a few voices of support from shareholders who agree with the board that electing Walker-Mallott is in the best interest of Alaska Natives.
"My support is for the previous governor, and I support them," shareholder Deena LaRue said last week. "I guess my opinion is that I appreciate the efforts of Sealaska to keep them moving forward."
But even though the decision aligns with her political views, LaRue said shareholders should have been consulted before the endorsement and donation were made. "I think that because I am a Sealaska shareholder, I didn't have any voice in that decision-making, and I think that kind of money, for a corporation, should have been considering the shareholders of that corporation."
Some shareholders felt the money would be better spent on scholarships or dividends.
In its statement, Sealaska said it "respects all shareholder positions and political views and encourages them to add their voice by voting in the general election." The election will be held Nov. 6. Until then, Sealaska says shareholders can get more information directly from the corporation by visiting its website or reaching out by mail.
Editor's note: Byron Mallott resigned as lieutenant governor Tuesday, effective immediately.