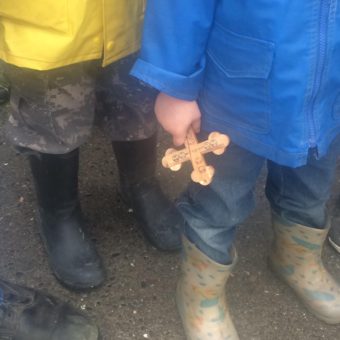 After a roughly two-year court battle, a superior court judge ruled Tuesday that the Kenai Peninsula Borough's invocation policy is unconstitutional.
The court case dates back to 2016 when the Kenai Peninsula Borough Assembly responded to an invocation led by Iris Fontana, one of three plaintiffs in the case. The assembly responded to Fontana's prayer ending in the words "Hail Satan" by implementing a policy that restricted the invocation to individuals and religious organizations on a pre-approved list.
Soon after, the American Civil Liberties Union of Alaska sued the borough, arguing the policy violated Fontana and others'  freedom of speech.
However, the court only considered whether the policy violated the Alaska Constitution's Establishment Clause, which states that no law should establish an official religion in the state and that no law should "act as a step towards" an official religion.
The court found that the borough's policy excluded "minority faiths," and therefore is unconstitutional. KBBI reached out to the Kenai Peninsula Borough for comment, but did not hear back in time for this story. The station has not reached out to the ACLU or the plaintiffs in the case, but plans to do so.