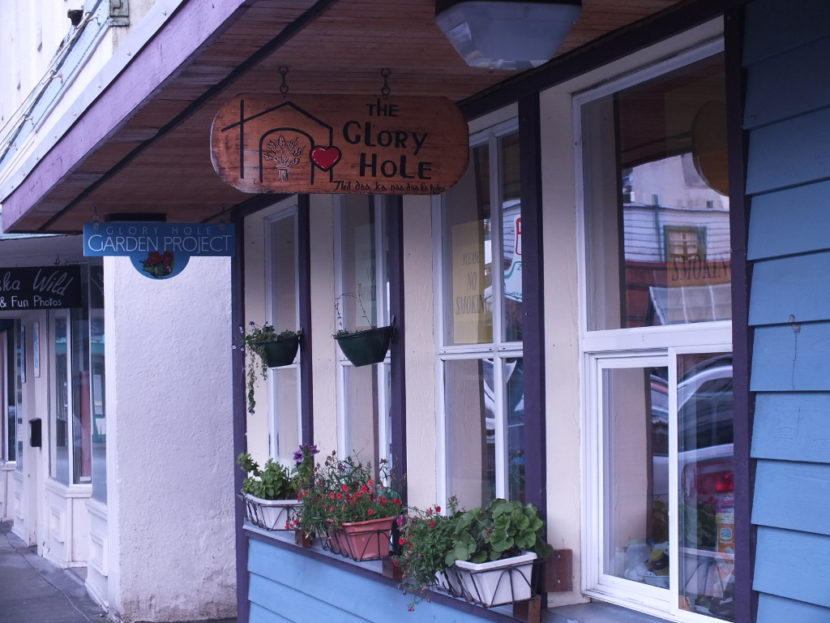 Juneau's downtown homeless shelter will henceforth be known as The Glory Hall, putting an end to decades of snickers.
That's according to Executive Director Mariya Lovishchuk, who confirmed the change via email Thursday morning.
The shelter formerly known as The Glory Hole was named when it opened in the 1980s for an old mining term hearkening back to Juneau's gold rush days.
Over the years, the name drew attention from outside media thanks to an alternative definition used in sexual slang.
Lovishchuk said they decided it was time for a change.
"Every day folks would walk by the sign, especially the visitors to Juneau, and not necessarily make our patrons feel great, due to comments that our patrons were hearing," Lovishchuk said.
She said the wooden "Glory Hole" sign outside the building has already been taken down. The "Glory Hole Garden Project" sign will stay up.
Glory Hole t-shirts are still available for purchase. Lovishchuk said they can be ordered online or by calling the shelter.
This story has been updated to reflect additional information from Lovishchuk.