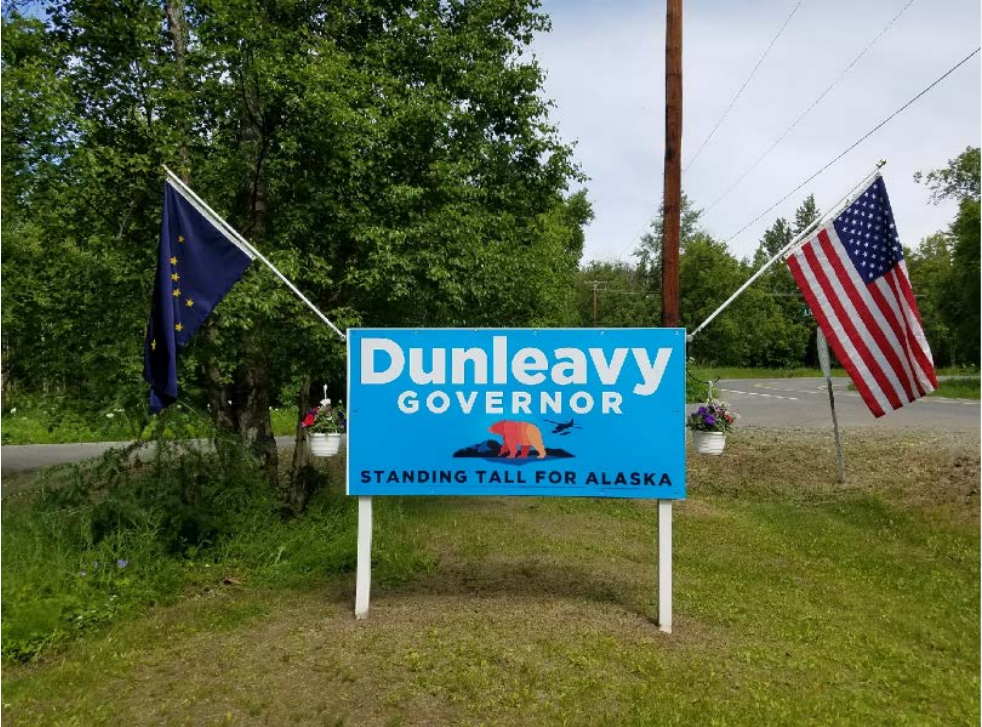 The American Civil Liberties Union of Alaska and a group supporting Mike Dunleavy for governor filed a lawsuit Thursday challenging a state ban on advertising along highways. The lawsuit follows the state Department of Transportation recently removing political signs.
Alaska has had a prohibition on advertising along state highways since 1949 when it was a territory. There are a few exceptions, including for scenic attractions.
The law bars all advertising within 660 feet of a highway, including interstates and other state-designated roads. The prohibition includes both public and private property.