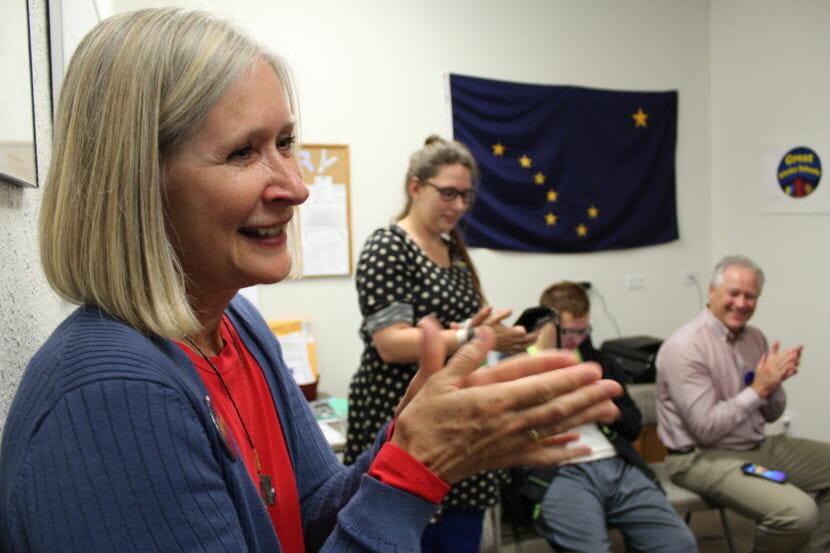 Longtime Juneau School Board member Andi Story secured the Democratic nomination in Tuesday's state primary to run for the Alaska House of Representatives in the Mendenhall Valley.
Story received three times as many votes as independent candidate Rob Edwardson. Edwardson was endorsed by outgoing Rep. Justin Parish when he announced he would not run for re-election in District 34.
Surrounded by supporters in her Valley headquarters, Story promised to continue listening to voters and looking for solutions.
"There has been a lack of civility in politics today, but I am committed to working with anyone — whether a D, an R, an I — for a better Alaska. And that starts now," she told her supporters.
Story thanked the voters and volunteers who helped her get to this point.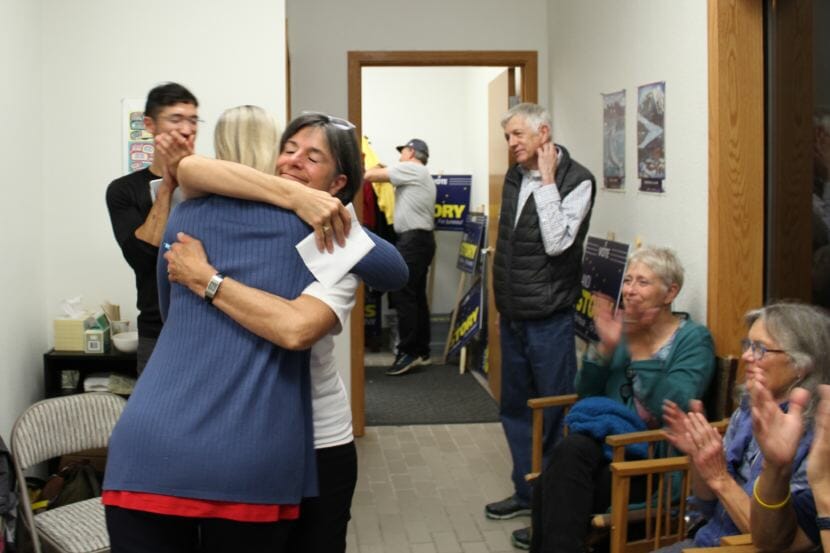 Story also thanked Edwardson for running a positive campaign and the many volunteers who joined her in going door to door and getting the word out about her campaign.
"I can remember some of the people who volunteered on my campaign actually held signs at my first school board running, which was 15 years ago, so I think that was probably a big difference," Story said.
Edwardson, who currently serves on the Juneau Assembly, watched the results come in with family and volunteers downtown. He said he called Story to congratulate her and offer his endorsement and support for the campaign ahead.
"I'm sure she and I will be getting together to talk about some things … at some point in the near future," Edwardson said.
Story will face Juneau Deputy Mayor Jerry Nankervis in the general election on Nov. 6. Nankervis ran unopposed for the Republican nomination in District 34.