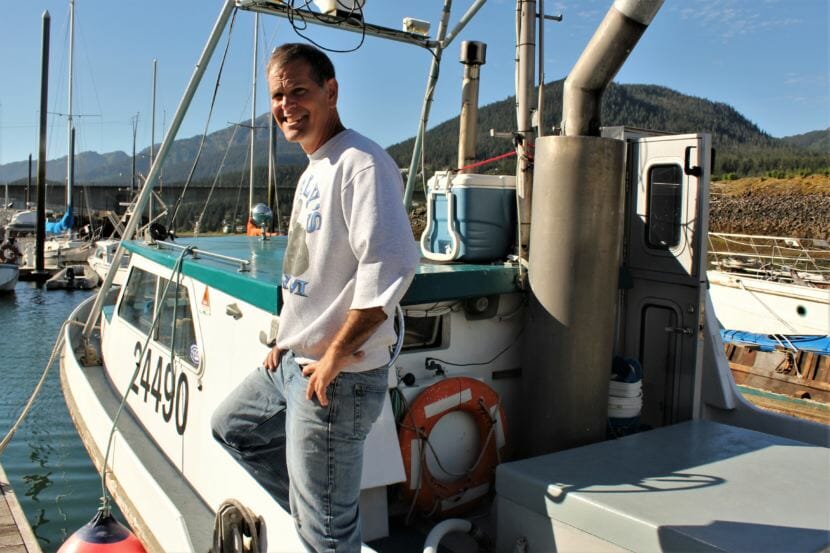 For half the week, Jerry Nankervis is a commercial fisherman. This season hasn't been very good for him, but he's not discouraged.
"I like being out on the water. It's very satisfying," he said. "Even though like I'll have a week where I go 'God, that was a pretty horrible week. I know other people caught a lot more fish than me.' But, I still fed people."
He said his pension helps, too.
Fishing is only one of Nankervis' passions. He's also Juneau's deputy mayor, and that means he often has to call in from the boat for assembly meetings. He said that can be a challenge. His boat's engine is pretty loud.
Nankervis doesn't mind having a full schedule. But, he's been busier than usual lately. He's had to work campaigning for statehouse into his calendar.
"It's hectic," he said. "But, I enjoy busy."
Democratic Rep. Justin Parish isn't seeking reelection this November. He's leaving House District 34, which encompasses the Mendenhall Valley, up for grabs. Nankervis wants to represent the valley in the House as a Republican.
"I wasn't particularly satisfied with the representation I'd been getting the past couple years," he said. "So, rather than stand back and throw darts, step up and try and make a difference. So that's what I'm doing."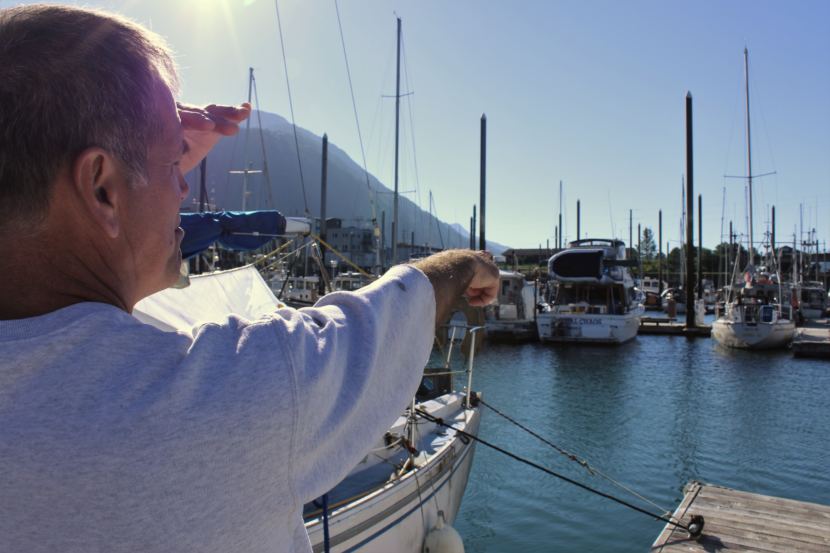 He said he was especially upset that funding for the Juneau Access Project was spent outside the district. Nankervis is a big supporter of the road.
"It'll be great for the economy. It's jobs," he said. "I don't see a downside and I have yet to have somebody point me to a community that was better off economically because they didn't have a road."
Nankervis said one of his biggest priorities is jobs. He believes bringing more jobs to Juneau will stabilize its dropping school enrollment numbers. He opposes Ballot Measure 1, which would create greater regulatory protection for salmon habitat. He said it would make it harder for mines around Juneau to renew their permits.
"If we have our two mines shut down that's going to be some serious economic disadvantage to this community and I don't support that," he said.
He also doesn't support an income or a sales tax as a solution to the state's budget crisis.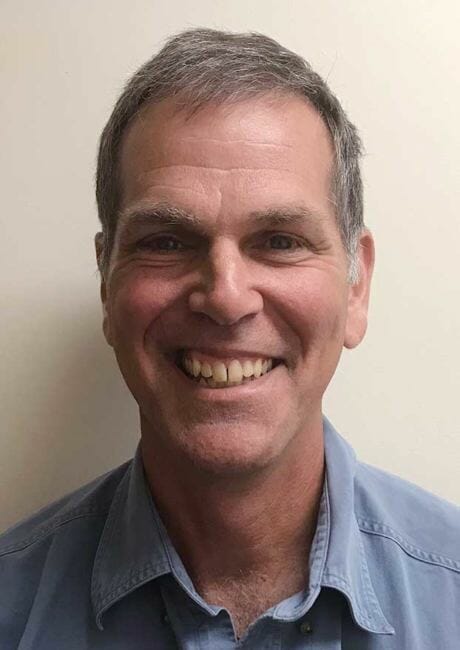 "I don't believe in increasing the taxes during a recession. I think that's bad policy," he said.
Nankervis said he's especially qualified to defend the interests of his district, like funding the marine highway system and keeping the capital in Juneau. For the past two years, he and Mayor Ken Koelsch have been meeting with legislators and building relationships.
"They love the fact that somebody that represents this city took the time to come to their office and ask them their opinion on what they thought we could do to make it better," he said. "It's those things that you do that combat capital move, and building those relationships are how you benefit your community."
Nankervis grew up in Michigan. That's where his love of hockey comes from. He still plays.
After leaving the Midwest, he bounced from Anchorage to Kodiak before finally landing in Juneau in 1987. He joined the Juneau Police Department the same year. He served on the JPD for 24 years, eventually retiring as a captain in 2011.
In 2012, Nankervis ran for the Juneau's District 2 Assembly seat. He's served on the Assembly since. He said he's proud of his efforts to balance the city's budget and fund education.
On the Assembly, Nankervis has been notable for his dissenting votes. Among them, funding for the JPD to equip officers with body cameras, a resolution reaffirming Juneau's commitment to reduce carbon emissions and an ordinance that bars discrimination against LGBTQ people.
Nankervis has garnered a lot of support from local Republicans, oil and mining interests. He's raised over $60,000 for his campaign. He's running in the Republican primary unopposed. The general election is Nov. 6.
KTOO is publishing profiles of all the statehouse candidates for House District 33 and 34 and Senate District Q over the next few weeks. You'll also find the profiles at KTOO.org/elections.