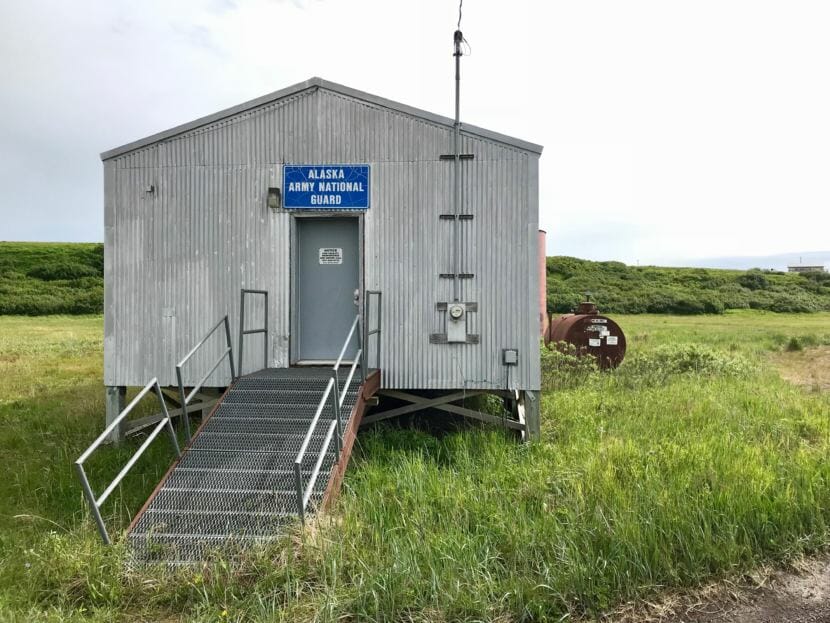 The Alaska Army National Guard is handing over ownership of over 60 armories in rural communities, mostly to municipalities.
"Many of these places have sat vacant for some time," said Brian Duffy, administrative services director for the Alaska Department of Military and Veterans' Affairs.
He said the reason the training and storage facilities were there in the first place was the Alaska Army National Guard's scout mission.
"So, imagine people out in remote locations, and they were our sensors, and they would report things that they saw, felt or heard that were different than what they normally observed day-to-day," he said.
But the Alaska Army National Guard has since restructured its forces, and its numbers have fallen since the 1990s. So they no longer do much with the dozens of armories in communities across the state.
Now, Duffy said, as part of a larger "right-sizing" initiative, they want to see the facilities put to better use.
"We take a building, and maybe some other property on the land on which it sits, and put it in the hands of an organization that can maybe better use it than we can at this time."
He said that involves a lot of work to survey the properties, make sure they're safe and not contaminated, figure out what exact entity owns them — whether it be federal, state, municipal, or private — and then complete the handover, usually to the local city.
So far, 15 armories have been divested, including in Noorvik and Kiana in the Northwest Arctic Borough. Over 35 are scheduled for the process within the next four years, including most communities in the Norton Sound and Yukon-Kuskokwim Delta regions.
According to Duffy, Nome's armory is among 18 that the Alaska Army National Guard is keeping.
He said in general, the effort will save the National Guard some money, but, "What we feel better about is putting these buildings in the hands of people that can use them instead of having them sit there vacant."
As for what they'll become? The buildings often have the space and infrastructure to house community centers of some kind. In one case, Kwethluk hoped to turn its armory into a teen center.
So even as the Alaska Army National Guard is campaigning to expand its presence in rural Alaska and recruit more Alaska Native soldiers, it'll be doing so without its armories.
Davis Hovey contributed reporting.