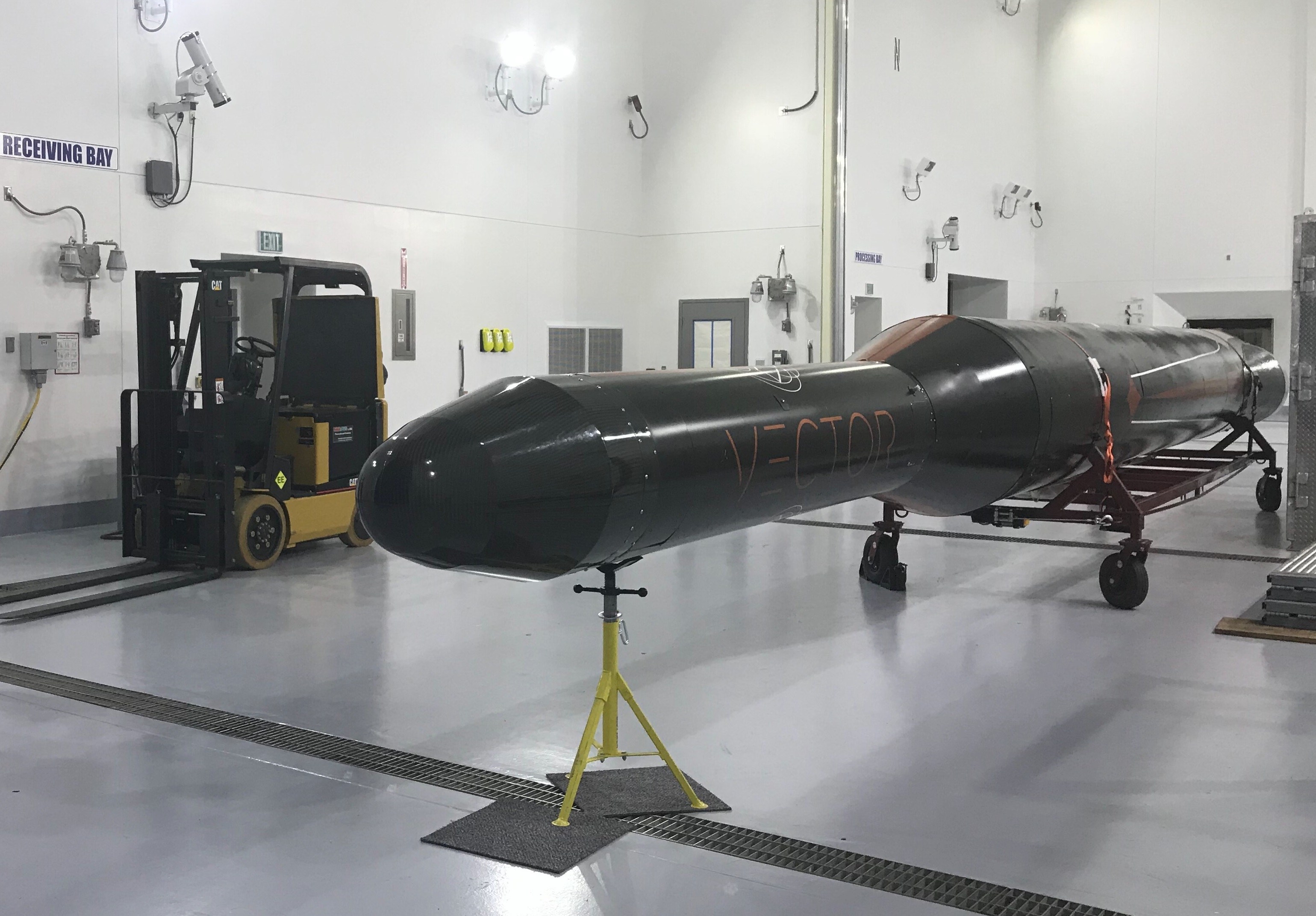 A commercial company wants to launch small payloads into the Earth's orbit and is conducting tests for a future launch from Alaska Aerospace Corporation's facility at Narrow Cape.
The goal is to develop a streamlined rocket or vehicle to carry small payloads.
The company employees of Vector conduct tests with a simulation rocket.
Pacific Spaceport Complex facilities director Bruce Walter enters what looks like a locker room. It's important that no dust gets through.
"This is where you would don your white robe, if you will," Walter said. "Booties, pants, hoods, and you'd walk through the air bath, which is just a big air Jacuzzi, gets all the dust off of you, HEPA (high-efficiency particulate air) filter's at the bottom to take the particles out, and then you step into the clean room."
The well-lit clean room is big: the high ceiling dwarfs anyone who enters. It's like a cathedral, but for spaceships. Staff prepares satellites, also known as payloads, for launch in the building.
A test model — 43-feet-long and 3-and-a-half-foot-wide dark gray rocket — sits on one side of the room. "Vector" is lettered in orange along the side.
"They're going through the steps to make sure that all of their procedures work with the real vehicle," Walter said. "This is a mock up. If you look in the back end of it, it's just a big, empty tube."
The exercises this week are part of a test run, said Vector launch services president John Garvey. The company will focus on the operations, like moving the vehicle around.
"We're just trying to establish that as the basis so that when we move up to the next level, issues like transporting it, picking it up, erecting it vertical will already have been accepted as normal so we can start working on the next level of functions," Garvey said.