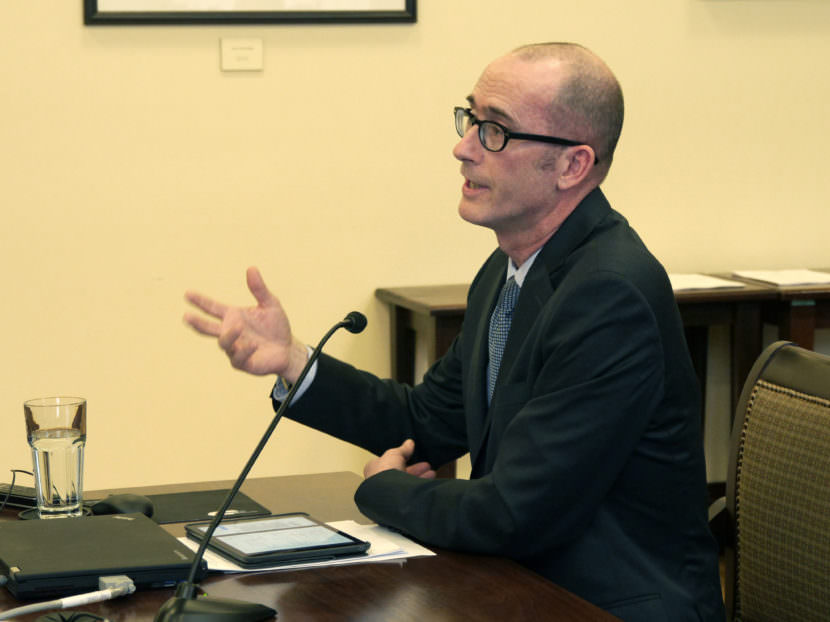 For the second time in six months, a change in how defendants awaiting trial must post bail is coming. Judges again can decide whether to require cash bail for many misdemeanors. 
Alaska public defender Quinlan Steiner said that before this year, judges had been making decisions that had little to do with whether or not people were likely to show up for their court hearings.
"People were being held in custody and in jail simply because they were poor," Steiner said. 
Beginning in January, many Alaskans charged with misdemeanor offenses didn't have to post cash bail to be released from jail, as part of 2016's Senate Bill 91, aimed at overhauling the state's criminal justice system.
When it came to posting bail, it took discretion away from judges.
The system gave each defendant scores with two components: how likely they are to violate the conditions of release, and how likely they are to commit new offenses. The scores are based on publicly available information, such as how many times they've failed to appear at hearings or their number of arrests during the past five years.
Those with low scores were considered low risk.
Judges were required to release people charged with many nonviolent misdemeanors without cash bail. The lack of judicial discretion raised concerns for police, prosecutors and, ultimately, the Legislature, which passed a new law, House Bill 312, which Gov. Bill Walker signed June 14. HB 312 says judges again can decide whether to require cash bail. 
John Skidmore directs criminal prosecutions for the state of Alaska.  He said other states have used scores to set bail.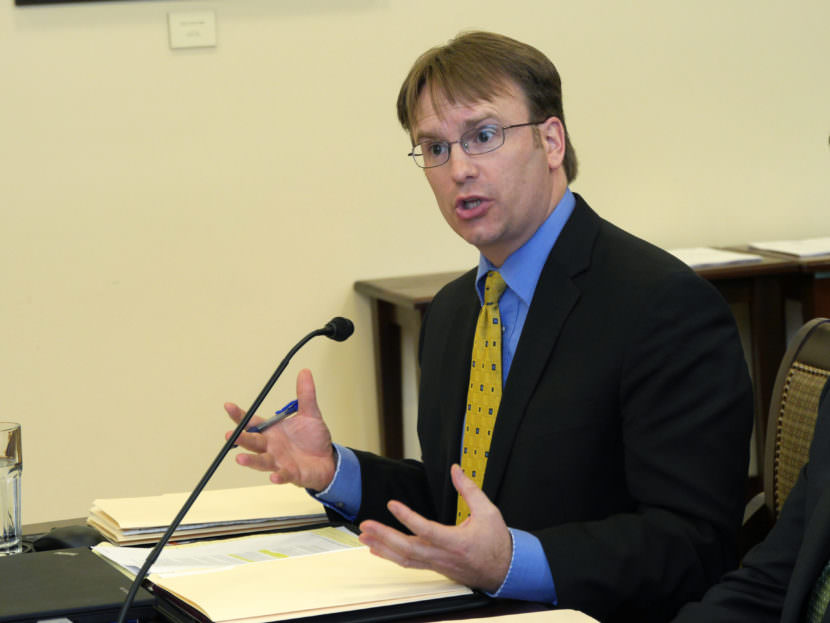 "What no state did other than the state of Alaska was to make it mandatory that the risk assessment tool absolutely controlled the judge's discretion," he said.
Skidmore said allowing judges discretion is essential. 
"There are certain people who pose a greater risk and therefore should be held in jail under greater or harsher conditions until pretrial or until they can appropriately set a reasonable bail," he said.
Skidmore said it's important to make adjustments over time to what information judges can use to set bail. But he said the decision-making power should remain with the judge.
"To tie somebody's hands, and to say it will always be one way and not the other, is just short-sighted and I don't think is really focused on reality, which is these decisions have to be made on a case-by-case basis," he said. "That's why we have human beings as judges to make those types of decisions."
The courts must ensure that the latest change is applied in an evenhanded way, so that it doesn't just repeat the mistakes the state made in the past, Steiner said.
"The key is that it be applied across the board in a similar manner," he said. 
He said there's evidence that even small differences in the amount of time defendants spend in jail can increase their chances of committing new offenses.
"With delay and increased incarceration, you sever people from the sort of positive aspects of their life," Steiner said. "They may lose their job; they may lose their apartment; they may lose an ability to care for their children. That can all occur with very short periods of incarceration and what the data showed was even 24 hours — a 24-hour delay — increases the likelihood your rate of recidivism will go up."
Steiner and Skidmore agree the state should continue to assess the outcomes from the changes.
Correction: An earlier version of this story may have overstated the share of misdemeanors affected by the changes. While the changes affected certain misdemeanors, it's unclear if they included most misdemeanors.