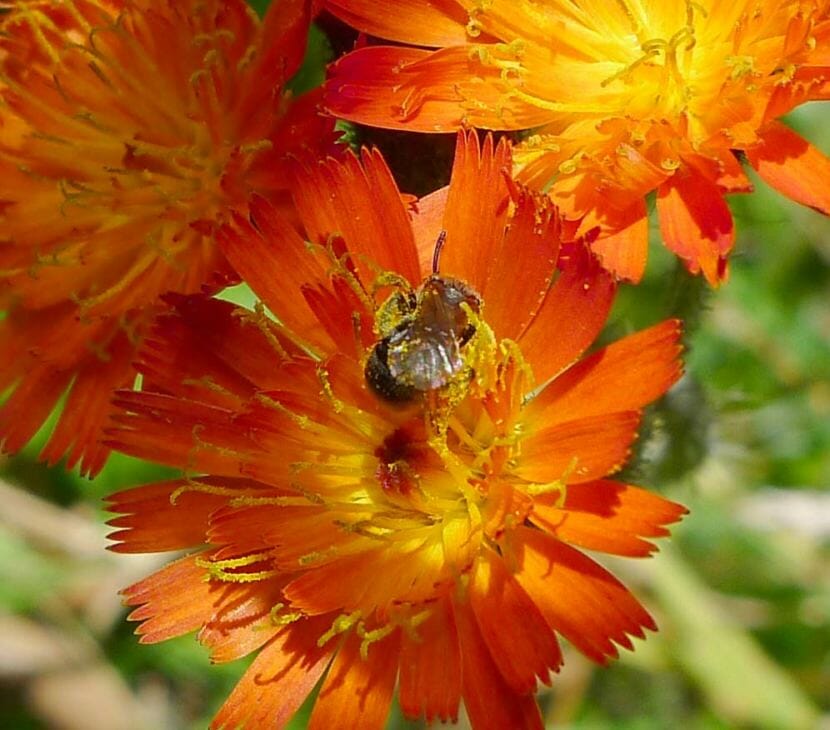 Many perennials, vegetables and trees are already blooming.
In this week's segment of Gardentalk, Master Gardener Ed Buyarski explains some basic pollination concepts and techniques.
"We don't really care about the carrots having sex," Buyarski said. "But we really do (care) about the zucchinis, the apples and the cherries."
For apples, Buyarski said cross-pollination from another variety is best.
"We can't just plant two yellow transparents," Buyarski said. "We need two different varieties."
Buyarski said pie cherry trees are self-fertile, but sweet cherries — like apples — need a different variety for pollination.
For manual pollination of zucchinis and other members of the squash family, Buyarski recommends first identifying the male and female flowers of each plant. Female flowers usually have a small zucchini attached to it.
"Pollen needs to be moved from the male flower over to the female flower," Buyarski said.
He suggests tearing off a male flower's petals and dabbing the male stamen with the pollen onto the female flower's pistols.
Cucumbers and tomatoes are common examples of self-fertile plants that do not need any bees to do the work.
"Just shaking the plant when they are flowering is enough and moves the pollen within itself, within that one flower," Buyarski said.
He also has tips for identifying kiwi plant gender, which is important for moving pollen from a male kiwi plant to a separate female plant.
Female kiwi plants can be identified by the small white fruitlets forming under the pistol inside the flower while male plants, instead, have yellow stamens and more colorful pink and white leaves.