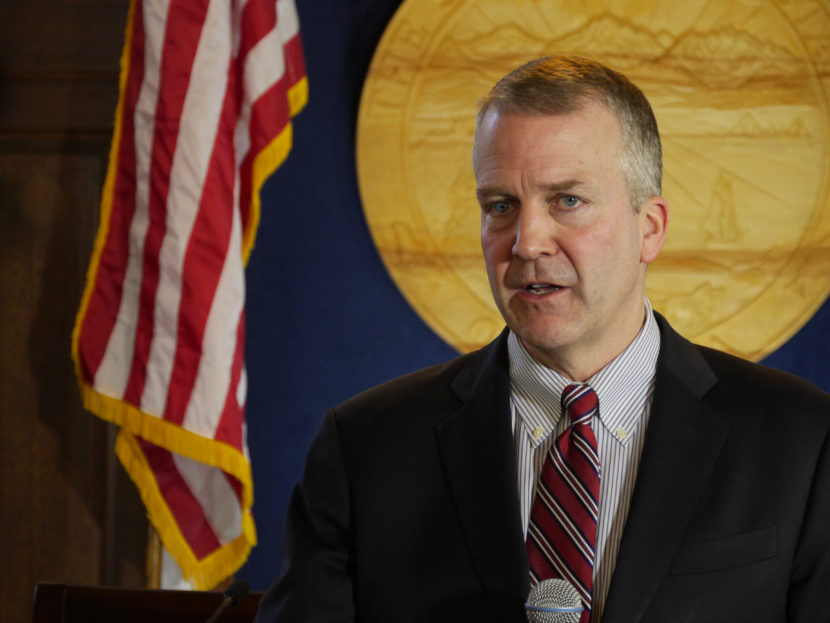 Alaska Sen. Dan Sullivan is co-sponsoring a bill that would direct the Department of Veterans Affairs to research medicinal cannabis.
The bill calls on the VA to look into the "efficacy and safety" of cannabis in the treatment of veterans diagnosed with "chronic pain, post-traumatic stress disorder" and other conditions.
Twenty-nine states have legalized the medicinal use of cannabis, but it still remains illegal under federal law. That's why it has been unclear if the VA is allowed to research cannabis, and the bill would specifically authorize the department to do so.
Sullivan said the legislation has his support because he's heard veterans say in conversations and in public testimony that the VA should look at the benefits of cannabis.
"Some have tried to find the benefits of dealing with pain through self-medicating marijuana, and doctors, particularly at the VA need to understand this and how it can affect their diagnoses, and I have heard from veterans that this has been helpful," Sullivan said.
Sullivan cited the over-prescription of opioids and the rising number of overdose deaths in the past year as reasons veterans are looking for other treatment methods.
Medicinal cannabis has been legal in Alaska for more than two decades, and Alaska voters legalized its recreational use in 2015 through a ballot initiative.
Sullivan has said he did not support the initiative, but said he accepted the mandate of state voters when it passed.
Sullivan said he thinks views of cannabis are softening, in general, in Washington, D.C., after strong nationwide support for its medical use and the handful of states that have legalized its recreational use.
"I think there's kind of a combination of people seeing the medical benefits, but also 10th Amendment elements of this, where the states have come out in statewide referendums like in Alaska, where they've come out in support, and even members of Congress who weren't supportive or aren't supportive of those kinds of referendums are saying, 'Hey, look, the people are speaking … states have the right to do this,'" Sullivan said.
Sullivan, a Republican, is the lone co-sponsor of the VA cannabis research bill by Sen. Jon Tester, a Democrat from Montana.
Alaska Congressman Don Young, a Republican, is one of 55 co-sponsors on an identical bill in the U.S. House.