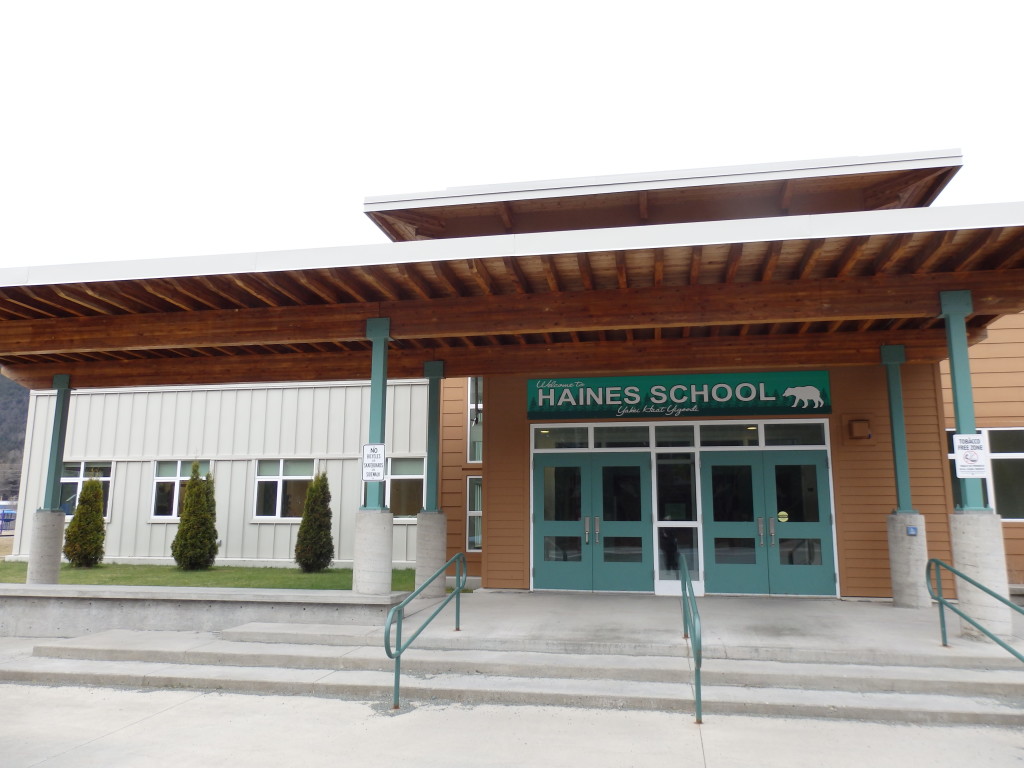 A Haines School administrator is breaking the silence on long closeted allegations of sexual abuse by a former superintendent and teacher.
A new revelation from her late husband is igniting the conversation.
"I love my town," Haines School Principal Rene Martin said. "I love the people who live here. We will not keep secrets. We will not live in the dark."
Martin's husband, Rick, grew up in Haines. He graduated from high school in 1975.
Martin was from the Siletz Tribe in Oregon.
In March, Rick died by suicide.
He left several videos for his family. In one, he claims former Haines School Superintendent Karl Ward raped him while he was a student at Haines School.
Ward came to Haines as part of the Presbyterian Mission in the 1940s.
At Haines House, an orphanage and boarding school, he worked with orphans and children, many from Alaska Native villages.
Then, Ward worked at the Haines School — first as a teacher, then as a principal and, eventually, he became superintendent — for more than 20 years, from 1954 until his retirement in 1976.
He also was a licensed foster parent. He died in 1997.
The high school gym is named after Ward. For decades, a yellow cedar sign bearing his likeness hung in the hallway.
Decades after the alleged abuse, Rick Martin got a job as a janitor at the school.
"He told me that it really bothered him to go by the Karl Ward sign, because he knew that Karl Ward was just a real creepy guy," Rene Martin said. "I said 'What do you mean by that?' And at that time he told me that Karl Ward had tried to grab his penis. And he ran away and went and told his dad, who was Native. And his dad was like 'OK you're not really hurt.' We're Native and he's the white superintendent. We just have to move on."
In the week after Rick's death, the sign outside the gym disappeared.
"The sign is down," Rene Martin said. "We had to take it down for me to be able to go back to school, quite honestly."
It's unclear who took the sign or where it went.
It wasn't an official action by the administration or the school board. It appeared back in the school gym, in a new location Monday.
The school superintendent said it's being moved to a secure location for now.
On the school's website, Ward's name is no longer associated with the gym. But whether the name will be officially changed has not yet been decided.
For many years, allegations of sexual abuse by Ward have circulated, quietly, among some longtime Haines residents and Native families associated with Haines House.
Borough Manager Debra Schnabel is a lifelong Haines resident.
"I think that there are many people in the community that have had suspicions," Schnabel said. "Certainly, I grew up with an indirect understanding that there were stories to be told. But I was never aware of anything specific. I think that as time went on though, as more people that I knew corroborated the sensibility about Karl Ward, that it became sort of an understanding that it must be true. Because there was so much of it."
Schnabel said it's time to face these allegations head on.
"That's one of the things that's so right about Rene Martin being willing to come forward," Schnabel said. "It's not to make a sensational story. But it's to tell people, this is one person's story. And if it's happened to you, then it's our story. I know that as the manager of the borough, it's our story as a community and that's one of the reasons that I'm willing to reach out and speak about it. Because it should be brought out so that nobody else suffers as much."
Now that these allegations are out in the open, local mental health providers are preparing for others to come forward.
As soon as Rene began speaking out, community leaders including local clinicians, the police chief, the mayor and borough manager met.
"The main thing we want to let everyone know is that there are people here that are ready to help," said Kelly Williamson, the director of Lynn Canal Counseling, part of the Southeast Alaska Regional Health Consortium. "That want to be a part of the healing process."
If you or anyone you know has been impacted by this story and would like to talk anonymously with someone trained to help, call 1-877-294-0074 anytime, day or night.
In-person support services are available through Lynn Canal Counseling at 766-6383.  You are welcome to walk in. Williamson says staff at her office are available, with or without an appointment.
Anonymous help is also available at 1-877-294-0074 at any time. People in crisis can always call 911.
KHNS would also like to hear from any other alleged victims of Karl Ward.
KHNS reached out to Ward's surviving wife, Doris Ward, who said she isn't ready to talk. Ward says she is shocked and mourning.
Through all of it, Haines School Principal Rene Martin is reaffirming her commitment to the well-being of Haines students.
"I promise you, I will do my very best, to protect the children of Haines while I am principal," Martin said .