After years of preparation, and months of interviews and rehearsals, "Aan Yátx'u Sáani: Noble People of the Land," opens tonight at the Juneau Arts and Culture Center.
The multimedia theatrical presentation features five people with histories in the Juneau's Indian Village and Willoughby District.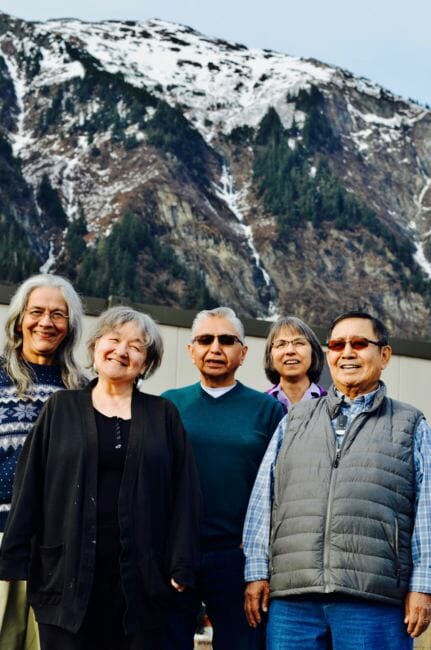 Lillian Petershoare is one of them.
"Instead of having five individuals, individually come and tell their story exclusively by themselves, it's like a Chilkat blanket, where each person's story is woven in with the other individual stories," Petershoare said. "The other individuals actually support you and help you in the delivery or your lines. It's really kind of a collective experience and that makes it very dynamic."
The other storytellers are Ernestine Saankalaxt' Hayes, Khinkaduneek Paul Marks, Marcelo Quinto, Walter A. Soboleff Jr. They're all Tlingit.
The project is a collaboration between the New York-based Ping Chong and Company, and the Juneau Arts and Humanities Council. The council wants to hear the voices of the first residents of its neighborhood.
"There's a lot about growing up in the village. There's experiences from elementary school," Petershoare said. "There's experiences at Juneau-Douglas High School at the time that ANCSA (Alaska Native Claims Settlement Act) passed. There's reference to my college years. There's reference to coming home, readjusting to being back in Juneau again. There's references to my employment with the U.S. Forest Service."
The production team, which includes theater artist Ryan Conarro and Tlingit theater artist Frank Henry Kaash Katasse, interviewed more than 20 people before choosing the five storytellers.
Then, they creatively scripted the stories.
The writers added elements like repetition and echoes.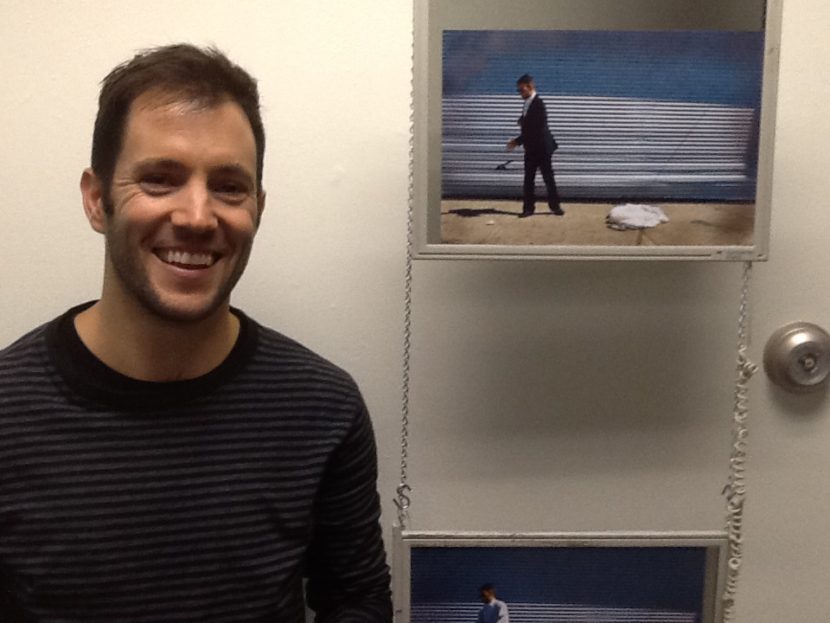 Visual artist Abel Ryan drew formline designs on a screen hanging behind the storytellers. Greg Mitchell, on projections and lighting design, fills the screen with historical photos, animations and videos.
Katasse said the participants went through historical traumas and serious struggles, but everyone is positive and hopeful.
Humor plays a big part, too.
"This is a super important part about Native theater that I've noticed as well," Katasse said. "We have to make sure the audience knows they have permission to laugh, and we establish that right off the bat throughout this show. Because it not just the writing, everyone in this show is really funny."
Petershoare noticed another theme.
"People had happy childhoods," she said. "I think that is something that is delightful for the community to know."
"That was emphasized with every single person we interviewed," Katasse said. "They were like this stuff happened. It was Jim Crow era of Juneau and this and that. But it was fun. Like we went sledding, and we did this, and we played in puddles, and we built rafts. And you're like, this is the important part that we'd really like to emphasize."
The show opens at 7:30 p.m. tonight at the Juneau Arts and Culture Center, and plays through Saturday night. Tickets can be purchased through JAHC.
It's this weekend only, but if you miss it, it will be on 360 North television and 360North.org.
The JAHC will host a community conversation Monday, April 2, in response to the stories and ideas raised in the show.
Editor's note: KTOO Public Media is a promotional partner of this production.